2022 NBA free agency: Bradley Beal has made up mind on playing future, won't reveal decision, per report
Mon, Jun 20, 2022
NBA News (AP)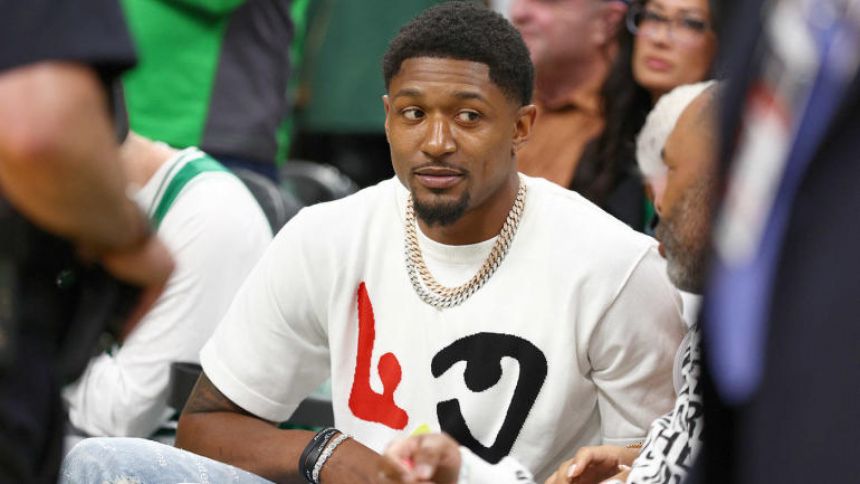 Bradley Beal's name has been floated in a thousand trade rumors over the past few years. He's always maintained his loyalty to the Wizards, and none of these hypothetical deals have ever come close to happening. Now Beal can just leave on his own if he wants.'
Beal has a $36.4 million player option for the upcoming season, which he is widely expected to decline in order to enter free agency. He could be doing that because he's finally ready to leave Washington, or simply because he intends to sign a five-year extension with the Wizards for just south of $250M.'
According to'The Athletic, Beal, with still more than a week to go before the opening of free agency, has already made up his mind about his playing future, but he won't reveal his decision for the time being because it would be, as The Athletic worded it, "improper to discuss any potential future contract while he's still fulfilling his current contract."
Beal has given no real indication that he intends to leave the Wizards, though he did tell Taylor Rooks this earlier in June: "I know what my decision will be based off of, and that's gonna be where I feel like I can win. That's going to be my decision. If I feel like I can win in D.C., that's what I'm gonna do. I want people to respect that."
Does Beal really feel like he can win at any sort of meaningful level with this Wizards roster? I find it hard to believe that he believes that. It's the reason so many of us have long speculated that he'll eventually want out, but we've been wrong so far and, for me, it's becoming more likely that Beal stays in Washington, at least in the short term. Sign for the five-year max deal that no other team can offer him, and then demand a trade a few years from now if things are getting any better.'
Whatever his decision, we'll all know relatively shortly. Free agency , when teams and players can begin negotiations.'
Article Copyright © 2022 The Associated Press, All Rights Reserved.