3 former New Mexico State basketball violated school sexual harassment policies, according to report
Thu, Nov 2, 2023
NCAAB News (AP)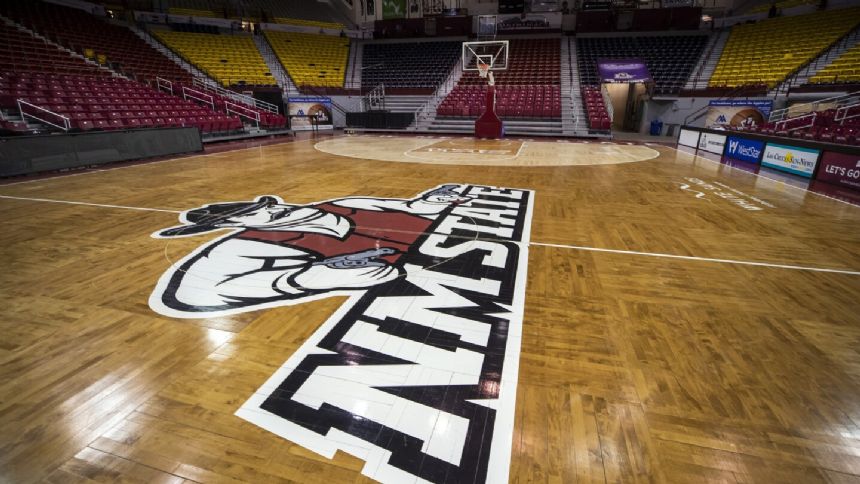 LAS CRUCES, N.M. (AP) - Three former New Mexico State men's basketball players violated school sexual harassment policies, according to an investigation conducted by an independent contractor hired by the university to review sexual harassment allegations, a local newspaper reported.
The Las Cruces Sun-News reported Wednesday that it obtained a copy of the investigation report completed for the university's Office of Institutional Equity. According to the report, the three players violated school Title IX policies regarding sexual harassment, fondling and conduct resulting in a hostile environment and interferes with a victim's academic or work performance.
The former players and other parties have a right to appeal the determination. It was not immediately clear Thursday if any appeals had been filed.
The independent contractor wrote in the notice of determination that the former players' conduct would have warranted expulsion had they still be subject to NMSU jurisdiction.
Other news
Bob Knight's moves with 1984 US Olympic team showed his scouting skills matched his tactical skills
After 3 straight losses, Maryland faces a big challenge this weekend against No. 9 Penn State
Innovative motion offense a trademark of Bob Knight's legacy
The school's basketball program was thrust into the spotlight last year as the season was marred first by a deadly shooting on a rival campus after a New Mexico State basketball player was ambushed in retaliation for a brawl that broke out in the stands at a football game weeks earlier. Then came a hazing scandal that ultimately forced the school to revamp the basketball program and begin a campaign to ensure nothing like it would happen again.
University officials reiterated Thursday that since the allegations surfaced, NMSU launched multiple investigations, canceled the remainder of the previous basketball season, terminated the previous head coach, and started putting safeguards in place.
"We now have a completely new coaching staff and a completely different group of student-athletes in place, and we look forward to them representing this university with integrity," university spokesperson Justin Bannister said in a statement.
In June, New Mexico State agreed to pay $8 million to settle a lawsuit involving two basketball players who said teammates sexually assaulted them.
In their lawsuit, Deuce Benjamin and Shak Odunewu described being ganged up on and assaulted on more than one occasion. Odunewu said that one time, after seeing Benjamin being assaulted, he asked a coach to do something, and the coach responded by laughing and asking, "What do you want me to do about it?"
Benjamin went to campus police after one of the assaults, which led to the abrupt cancellation of the 2022-23 season and the firing of then-coach Greg Heiar.
The Associated Press normally does not identify alleged victims of sexual assault, but Benjamin and Odunewu had both agreed to let their names be used in both the lawsuit and subsequent media interviews.
A report issued earlier this year as part of the school's investigation noted that two instances of possible Title IX violations had been reported to the Office of Institutional Equity involving members of the basketball team. The first was when the office received a phone call in early January. The second came after Benjamin went to New Mexico State University police in February alleging multiple instances that were described as hazing at the time.
Joleen Youngers, who represented the Benjamin family in the lawsuit, told the Sun-News that the Title IX notice of determination vindicated the lawsuit.
"This wasn't just hazing," Youngers said. "That view was supported by the hearing officer's evaluation."
The notice stated that the three former players were found to have routinely "humbled" a fellow player by forcing them to pull down their pants and perform tasks in view of fellow players, managers and other onlookers. The notice also outlines nonconsensual touching by the former players.
The state attorney general's office also continues to look into possible criminal charges in the case.
"
Article Copyright © 2023 The Associated Press, All Rights Reserved.