After QB change, Browns will lean on their top-ranked defense against Steelers in AFC North matchup
Thu, Nov 16, 2023
NFL News (AP)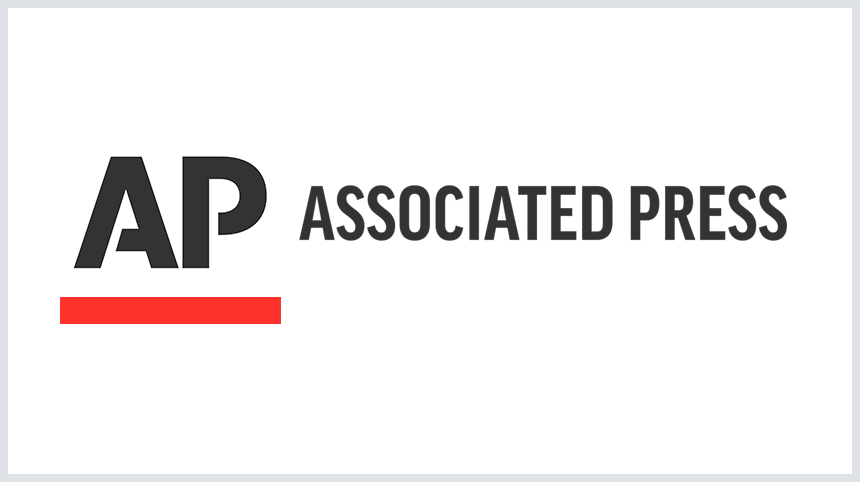 CLEVELAND (AP) - There's something notably different, maybe even a little bit odd about Sunday's matchup between the Steelers and Browns.
While the AFC North rivals have identical 6-3 records, questions at quarterback (a new one for the Browns this week) and two of the NFL's most rabid fan bases, there may be a slight variation separating the teams.
Hold onto your Terrible Towel.
Cleveland's defense is superior.
Other news
With Rodgers out and Allen struggling, Jets and Bills don't carry as much buzz into rematch
Stefon Diggs reiterates his commitment to the Bills in response to brother's social media posts
The Seahawks are eager to show their embarrassing Week 1 loss to the rebuilding Rams was a fluke
"They're probably playing better than anyone right now," said Pittsburgh coach Mike Tomlin, never one to pass out unwarranted praise. "They've got an awesome collection of talent, and then they've got an awesome schematic approach to that collection of talent."
While not to be confused with Pittsburgh's famed Steel Curtain defense of the 1970s, Cleveland's no-nickname unit has has been the league's top-ranked most of this season, and the Browns are about to lean on All-World edge rusher Myles Garrett and Co. more than ever.
With quarterback Deshaun Watson done for the season with a fracture in his right shoulder, the Browns will count on their defense to carry them.
That's not necessarily new as Cleveland's defense - ranked No. 1 overall and against the pass - has helped the Browns overcome obstacles all season.
Whether it has been key injuries, uncertainty at quarterback, questionable calls or last week's 14-point deficit in the fourth quarter at Baltimore, the Browns have found a way.
"The resilience of this team, man," linebacker Anthony Walker Jr. said. "The guys that we have in this locker room, I believe in everybody. Everybody believes in one another. Shoot, defensively, we've got to control what we can control and that's us going out there, getting stops. How we feel, is if a team doesn't score, they don't win.
"So we know we have to play elite defense."
Elite might not be enough to describe how Garrett's playing.
He's got 11 sacks, but those don't tell the whole story behind his dominance. Teams are game planning around him and Garrett is still wreaking havoc.
"Mr. Garrett," Tomlin said, "is having a special season."
In watching film, Tomlin noted how the Cincinnati Bengals used a tackle and running back to block Garrett but still got the sack. Same for Indianapolis, which devoted a tight end to help their tackle - and Garrett abused them as well.
"That's what guys like him do," Tomlin said. "But he is not a one-man gang."
First-year coordinator Jim Schwartz has brought out the best in Garrett and has the defense playing at a historic level. The Browns are allowing 242.7 yards per game, the fewest by a team through 10 games since the 2008 Steelers.
"Can't say enough about what Jim Schwartz has done and really, he needs no endorsement for me," Tomlin said. "The tape is his and their storyteller."
SECOND HELPING
Rookie quarterback Dorian Thompson-Robinson vowed to make the most of a second chance - whenever it came.
It arrived.
A fifth-round pick from UCLA, Thompson-Robinson will take over for Watson and try to keep the Browns, who are 6-3 for just the third time since 1999, in the playoff hunt.
Thompson-Robinson flopped in his NFL debut, when as a last-minute replacement for an injured Watson on Oct. 1 against Baltimore, he threw three picks in a 28-3 loss.
Coach Kevin Stefanski believes a full week of preparation will make a huge difference for the 24-year-old, who feels more ready.
"You kind of knock all the rust and stuff off after your first go-around," he said. "It's going to be night and day. Just my progression, the maturity, how I've handled the week this far and all the weeks before. Just being able to learn from that first experience, it's going to help me a bunch."
INSIDE JOB
The Steelers have lost veteran inside linebackers Cole Holcomb and Kwon Alexander to season-ending injuries in consecutive weeks, testing Pittsburgh's depth and a run defense that has been scattershot.
The Steelers have allowed at least 100 yards rushing in eight of nine games, including a season-high 198 to Cleveland in the teams' first meeting on Sept. 18 - a 26-22 win by Pittsburgh.
Elandon Roberts will likely see his snap count increase, with second-year pro Mark Robinson and former Atlanta Falcons linebacker Mykal Walker - signed to the practice squad late last month - serving as part of a rotation that could include Pittsburgh dropping a safety in passing situations.
For Walker, who has bounced around since being cut by the Falcons in August, the chance to join a team in playoff contention is a long time coming.
"I've never been over .500 during my career," Walker said. "I didn't sign here thinking I'd get a chance to contribute immediately, but them knowing my resume and what I can bring, to be given this opportunity means a lot."
PICKING ON PICKETT
The Steelers are the first team to be outgained in each of their first nine games and post a winning record, a stretch that includes a comeback win over Cleveland in which the offense actually lost yardage in the fourth quarter but won on a scoop-and-score by All-Pro linebacker T.J. Watt.
While Tomlin said second-year quarterback Kenny Pickett will need to take a step forward over the second half of the season, the Steelers seem to be pivoting toward the run-heavy attack that fueled a 7-2 finish a year ago.
Pittsburgh has piled up 371 yards rushing combined over the last two weeks behind Jaylen Warren and Najee Harris and heads to Cleveland with momentum.
"We're maturing, we're growing up, trying to get that balance we're always searching for," Pickett said. "We're going to continue to push for that. But right now I think we're in a much better place with the run game right now than we were Week 2."
___
AP Sports Writer Will Graves in Pittsburgh contributed.
___
AP NFL: https://apnews.com/hub/NFL
"
Article Copyright © 2023 The Associated Press, All Rights Reserved.