Bayern coach waiting on Upamecano and Goretzka's fitness to file hole in defense for 'Klassiker'
Fri, Nov 3, 2023
Soccer News (AP)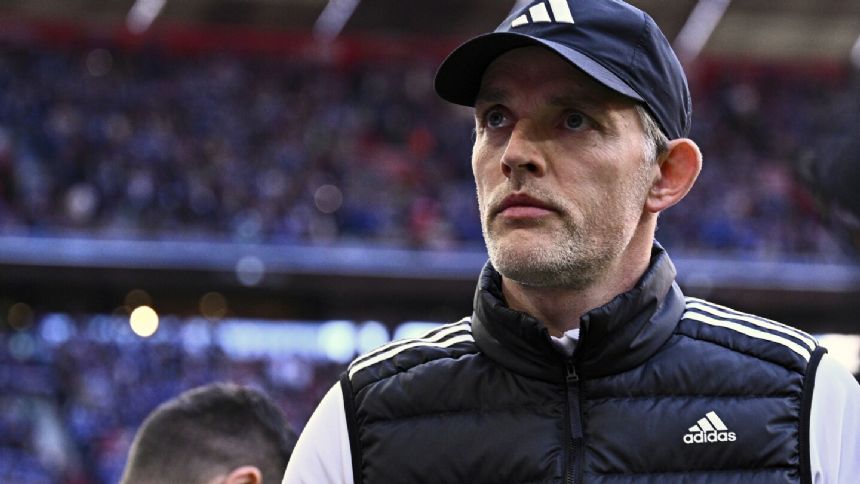 MUNICH (AP) - Bayern Munich coach Thomas Tuchel is facing a tense wait to see whether Dayot Upamecano or Leon Goretzka can return from injuries in time to fill a hole in defense for Saturday's "Klassiker" at Borussia Dortmund in the Bundesliga.
Tuchel's plans for the game were thrown into disarray when central defender Matthijs de Ligt injured his knee in Wednesday's 2-1 upset loss at third-division Saarbruecken in the German Cup.
It remains to be seen whether Upamecano or Goretzka can return in time to partner Kim Min-jae in the center of the four-man back line. Upamecano hasn't played since the French center back injured his hamstring on Oct. 8, while Goretzka needed surgery last month on a fracture in his hand and would have to play wearing a piece of protective equipment.
Tuchel said Bayern will decide "very, very late" as the club weighs up the players' fitness and the importance of the Dortmund game against any effect on the other nine games before the winter break. That includes hosting Galatasaray in the Champions League on Wednesday.
Bayern only has three specialist central defenders in its first-team squad - Kim, Upamecano and de Ligt. Midfielder Joshua Kimmich dropped back into defense to partner Kim against Saarbruecken but is suspended for the Dortmund game after picking up a red card last week.
___
AP soccer: https://apnews.com/hub/soccer
"
Article Copyright © 2023 The Associated Press, All Rights Reserved.