Coach K's farewell tour: Mike Krzyzewski to miss Duke vs. Wake Forest game with non-COVID illness
Wed, Jan 12, 2022
NCAAB News (AP)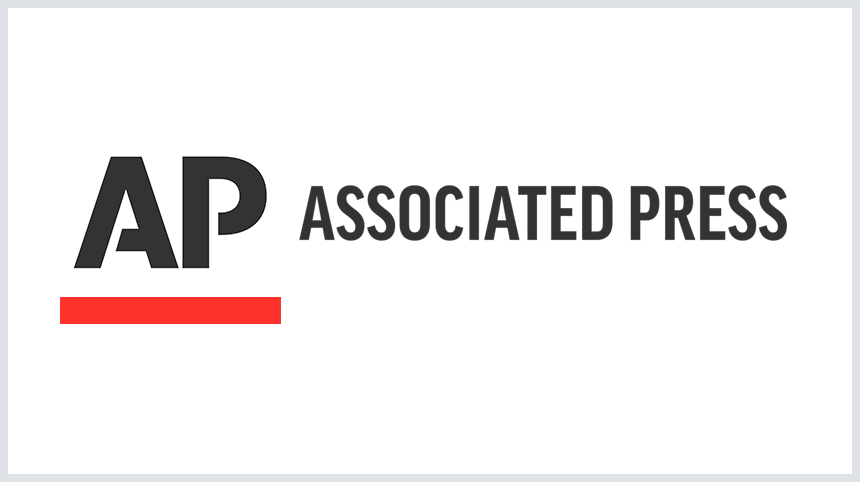 No. 8 Duke will be without head coach Mike Krzyzewski on Wednesday at Wake Forest as the 42nd-year coach misses the game because of a virus unrelated to COVID-19. The program announced that associate head coach Jon Scheyer will serve as acting head coach as the Blue Devils try and rebound from Saturday's loss to Miami.
Scheyer serve as head coach will serve as a preview of what's to come for Duke as Krzyzewski prepares to retire and hand the program over to his former star at the end of this season. Coach K's absence also comes at an interesting time as the team plays its first ACC road game and just second true road game of the season against a plucky Demon Deacons squad.
At 13-3 (3-2 ACC), Wake Forest has been one of the ACC's top surprise teams behind Miami and is coming off victories against Syracuse and Florida State. The Demon Deacons rank 30th nationally in points per game at 80.0 and will challenge a Duke defense that looked particularly vulnerable against the Hurricanes.
As Krzyzewski coaches his final season, we will update this piece with the latest tributes -- and tribulations -- from the farewell tour of a coaching legend.
How to watch Duke vs. Wake Forest live
Date: Wednesday, Jan. 12 | Time: 7 p.m. ET
Location: LJVM Coliseum -- Winston-Salem, North Carolina
TV:ACC Network| Live stream: fuboTV (Try for free)
Coach K out sick
Just hours before a Jan. 12 game at Wake Forest, Duke announced that Krzyzewski would miss the game because of a virus unrelated to COVID-19. In his absence, Jon Scheyer was tabbed acting head coach. Considering that Scheyer is taking over for Krzyzewski after this season, the Wake Forest game sets up as a preview of what's ahead for the program. Duke enters the game coming off its first ACC loss of the season against Miami on Jan. 8.
First home loss
The Blue Devils lost 76-74 at home to Miami on Jan. 8. It was their first home loss of the season. A Kameron McGusty jumper put the Hurricanes ahead 75-74 with 20 seconds left, and Duke missed three potential go-ahead shots from there, including a 3-point miss from Trevor Keels as the final buzzer sounded. Coach K pointed to turnovers as a chief issue in the game as the Blue Devils turned it over 17 times, as opposed to Miami which committed just five turnovers.
COVID-19 pause and Devoe drama
Duke began ACC play with a 76-65 home win over Virginia Tech on Dec. 22 but then a speed bump. As much of college basketball dealt with scheduling disruptions due to COVID-19 issues, the Blue Devils were among those hit by the virus. That kept them from playing their second and third league games as scheduled against Clemson and Notre Dame, meaning Duke's second ACC game didn't come until Jan. 4 against Georgia Tech.
The pause didn't seem to bother the Blue Devils too much as they knocked off the Yellow Jackets 69-57 in their first game back. The game featured some extracurricular drama as Krzyzewski and Georgia Tech star Michael Devoe exchanged words late in the second half after Devoe pointed at Coach K and the Duke bench following a basket that prompted a Duke timeout.
"He said 'you don't know who you're talking to,'" Devoe recalled ofhis exchange with Krzyzewski. "But I was just trying to compete with them. That's all there was. So I guess he took it the wrong way. But me as a competitor, I want to beat Duke."
Returning from break
Duke had a two-week hiatus between games spanning the first two weeks of December amid the final exam period for the university. But it returned with a 103-62 win over South Carolina State on Dec. 14 and followed that with a 92-67 victory over Appalachian State on Dec. 16. It was supposed to play Loyola (Maryland) on Dec. 18, but the meeting was canceled because of a COVID-19 issue within the Loyola program. Replacement opponent Cleveland State also had to cancel on Duke because of the same issue, which left the Blue Devils scrambling to find a third potential opponent for the slot. Elon agreed to play on short notice, giving Duke one final tune-up before ACC play.
The wins over South Carolina State and Appalachian State were two of the best games yet for freshman forward AJ Griffin. He made 5 of 9 attempts from 3-point range over those contests to bolster the team's perimeter shooting outlook after it struggled in that facet during the first month of the season.
AJ GRIFFIN ???????????? @whoisAG21 pic.twitter.com/nZo5116Ovv

- Duke Men's Basketball (@DukeMBB) December 16, 2021
Short stay at No. 1
Just one day after rising to No. 1 in the AP Top 25 on the heels of a thrilling win over Gonzaga, Duke dropped a 71-66 decision at Ohio State in the ACC/Big Ten Challenge. The Buckeyes outscored Duke 41-23 in the second half and roared back from a 15-point deficit behind a 20-point night from sophomore big man Zed Key. Wendell Moore Jr. led the Blue Devils with 17, and Paolo Banchero added 14. But Banchero struggled in the second half, going 0-for-7 from the field in the second half.
E.J. LIDDELL ICE IN HIS VEINS ??

OSU DEFEATS NO. 1 DUKE ?? pic.twitter.com/oUPie6PJpA

- ESPN (@espn) December 1, 2021
Knocking off the Zags, rising to No. 1
Duke improved to 7-0 with an 84-81 win over No. 1 Gonzaga on Nov. 26 in front of a crowd of 20,389 at T-Mobile Arena. It was the largest crowd to ever see a basketball game in Nevada, and they were treated to a thriller. Paolo Banchero scored 20 points in the first half before dealing with cramps in the second half and going quiet. Wendell Moore Jr. picked up the slack by scoring 16 of his 20 points in the second half.
The victory improved Krzyzewski to 7-11 all-time against No. 1 ranked teams, and it catapulted the Blue Devils to No. 1 in the new set of rankings released three days later.
???????????? P5 @Pp_doesit

?? ESPN pic.twitter.com/STmG5GcvOD

- Duke Men's Basketball (@DukeMBB) November 27, 2021
Getting ready for Gonzaga
Duke easily won games against Lafayette and The Citadel on Nov. 19 and Nov. 22 as it prepared to face No. 1 Gonzaga on Nov. 26. The Blue Devils beat Lafayette 88-55 behind a 23-point outing from Wendell Moore Jr. Duke beat The Citadel 107-81 behind a combined 50 points from Moore and Paolo Banchero. There was a scary moment in the Citadel game, when Bulldogs' coach Duggar Baucom collapsed on the court in the first half. He stayed overnight at Duke University Hospital and was released the afternoon after the game.
Duggar Baucom wearing our microphone, meeting Coach K for the first time, moments before the collapse. Baucom literally used to listen to Duke games while a North Carolina State Trooper. Said to us, it was surreal today to be coaching down the sideline from him.
Hoping all OK. pic.twitter.com/Z3VvRlTCI6

- Scott Eisberg (@SEisbergWCIV) November 23, 2021
DWI charge for grandson
An otherwise sterling start to Krzyzewski's final season hit a speed bump in the early morning hours of Nov. 14, when Duke walk-on Michael Savarino, who is Krzyzewski's grandson, was arrested for suspicion of DWI. Complicating matters, Duke star freshman Paolo Banchero was a passenger in the vehicle and was cited for aiding and abetting DWI. But while Savarino was suspended, Banchero was not held out of any game action, as Krzyzewski explained "it's two different situations."
"Headlines might make it look like it's the same," he said. "It's not. I think the decisions we made are in conjunction with our authorities, my superiors."
Duke coach Mike Krzyzewski fielded questions from reporters about the legal situations involving two of his players -- his grandson, Michael Savarino and star freshman Paolo Banchero -- after last night's game with Gardner-Webb. Here is video from my colleague, Ethan Hyman. pic.twitter.com/q0CmyLMQNF

- Stephen Wiseman (@stevewisemanNC) November 17, 2021
West Point flashback
Duke played host to Army West Point on Nov. 12 in its home opener as part of the Duke Veterans Day Weekend Showcase. The Blue Devils won 82-56, but the game carried special significance because Army is where Krzyzewski both played and first served as a head coach. Between his four years as a student at Army and five as the coach, Krzyzewski spent nearly a decade of his young adult life in West Point. Army explored his history with the program in a special tribute video released before the game.
As @ArmyWP_MBB gets set to take on @DukeMBB Friday night on the @accnetwork, we remember the path Coach K took during his @HoopHall career, including as a @WestPoint_USMA cadet and coach.

We're proud to have Coach K as an Old Grad and a member of the Long Gray Line. #GoArmy pic.twitter.com/TRSG4ZxBkq

- ArmyWestPoint Sports (@GoArmyWestPoint) November 12, 2021
Garden party
Krzyzewski's final season began on a big stage, with the Blue Devils beating Kentucky at Madison Square Garden on Nov. 9 in the Champions Classic. The venue is one of Krzyzewski's favorites, and it offered a parting gift to the legendary coach. Krzyzewski is now 34-11 all-time at Madison Square Garden, and that record will remain unchanged unless the Blue Devils end up playing in the NIT, which would be nothing short of a disaster.
The Garden presents Coach K with special gifts in honor of his last MSG appearance. Thanks for the memories, Coach! ?? pic.twitter.com/3beudCky4o

- MSG (@TheGarden) November 10, 2021
More on Coach K's final season
Duke makes sure Coach K's farewell tour starts off on a high note with impressive opening win vs. Kentucky
Whether Duke's succession plan is successful will be decided later, but Jon Scheyer is off to a great start
How Jon Scheyer rose from Duke 'special assistant' to Mike Krzyzewski's successor in eight years
Article Copyright © 2022 The Associated Press, All Rights Reserved.