Deion Sanders and No. 19 Colorado facing their first big test against No. 10 Oregon and Bo Nix
Thu, Sep 21, 2023
NCAAF News (AP)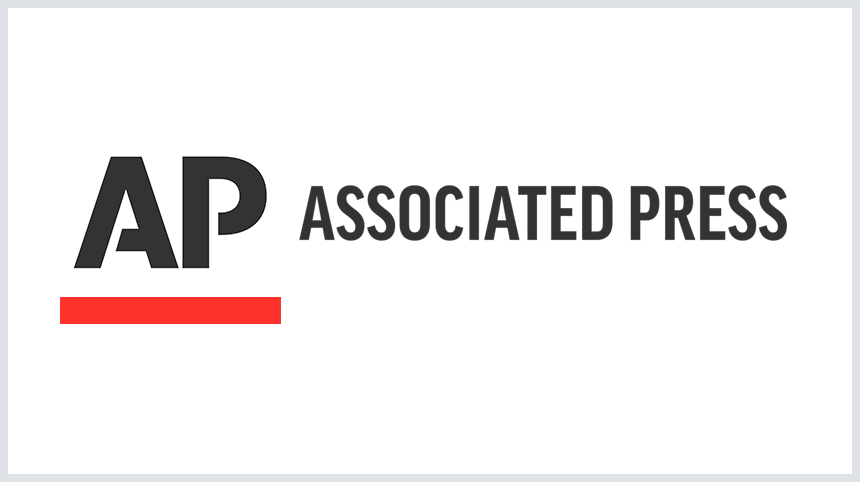 Long before Deion Sanders brought Prime Time to Colorado, Oregon was the Pac-12 team that brought the hype.
With the Ducks' array of uniforms, state-of-the-art facilities thanks to Nike cofounder Phil Knight and a couple of big-name quarterbacks over the past decade, Oregon has often attracted the national spotlight.
So it's no wonder No. 10 Oregon isn't caught up in the hype surrounding the No. 19 Buffaloes and Saturday's showdown at Autzen Stadium.
"I just focus on what we've got to do in this building, and what I've got to do in this building," said receiver Traeshon Holden. "What they do is what they do."
Other news
Nebraska is adjusting on the fly with quarterback and injury issues entering game against La Tech
Auburn Tigers look to improve to 4-0 for first time since 2019 when they visit Texas A&M
No. 5 USC looks to avoid letdown against battered Arizona State in first road game
That's not to say Oregon doesn't have respect for what Sanders has done in Colorado. With 68 new scholarship players, the upstart Buffs are 3-0 after the team won just one game all last season.
The Buffaloes beat TCU and Nebraska before a thrilling come-from behind win over Colorado State last weekend in double overtime.
"It's awesome," Oregon quarterback Bo Nix said. "I don't know if I've ever seen it happen before, a complete turnaround of a program. That's really hard to do in college football."
The Ducks are also 3-0 and preparing for their first real challenge of the season after victories over Portland State, Texas Tech and last weekend against Hawaii.
Oregon, with fifth-year senior Nix leading the way, are three-touchdown favorites against Colorado, according to FanDuel Sportsbook. While the Buffaloes' offense is explosive, their defense is allowing an average of 460.3 yards and 30.3 points per game.
Oregon's offense is averaging 579.7 yards in offense and 58 points per game, second in the nation.
"We have not played a complete game. We have not played a game with offense, defense and special teams all showing up in the same manner," Sanders said. "The offense is playing well, the defense is hot garbage. If the defense is playing well, the offense is horrible and special teams aren't special. We have to put it all together to be able to defeat a team like Oregon."
MISSING TRAVIS
Colorado's two-way standout Travis Hunter will miss a few weeks after he was sent to the hospital with a lacerated liver from a late hit in the game against Colorado State,
Hunter had nine tackles, two pass breakups and an interception and also had 16 catches for 213 yards on offense.
"I absolutely hate that for Travis. He's a dynamic kid," Oregon coach Dan Lanning said. "He's got a special personality and obviously is tremendous on the football field. He certainly gave them an edge. I hope he gets healthy soon."
Sanders said other players will need to step up.
"We just have to get the talent to be talented and to do what they're capable of doing. But no one in the country can fill Travis Hunter's shoes. He's one of a kind," Sanders said. "He's the best player on offense, the best player on defense. That's just who he is in the country, not just on his team."
BULLETIN BOARD MATERIAL?
There has been lots of chatter this week among Colorado fans about an old comment made by Lanning after the Buffaloes announced in July that they were leaving the Pac-12 for the Big 12 next season.
"I'm trying to remember what they won to affect this conference. I don't remember. Do you remember them winning anything?" Lanning said at the time.
Those comments certainly weren't directed at Coach Sanders or the current Buffaloes, who hadn't yet played.
"At the end of the day, I wasn't talking about Deion's team, I was talking about the past and future for our team. But if that serves as material for them, great. I don't think it's going to have any bearing on the game or the success of the game," Lanning said this week.
Sanders didn't appear to be using the comments as bulletin board material. Quite the opposite.
"I respect the heck out of this man, what he's accomplished stepping in taking over a program and keeping it not only rocking steady but accelerating it," Sanders said.
AIRING IT OUT
Expect plenty of passing with the teams featuring two of the top quarterbacks in the nation in Nix and the Buffs' Shedeur Sanders. Sanders ranks second in the FBS with 417 yards passing per game, while Nix is 12th at 297.67.
"We have to do a good job of not allowing him to extend plays," Lanning said of the young Sanders. "But also make sure that we plaster guys in the back end when he does."
___
AP Sports Writer Pat Graham in Colorado contributed to this report.
___
AP college football: https://apnews.com/hub/college-football and https://apnews.com/hub/ap-top-25-college-football-poll
"
Article Copyright © 2023 The Associated Press, All Rights Reserved.