Ex-NFL Media journalist sues league alleging longstanding institutional discrimination
Tue, Sep 12, 2023
NFL News (AP)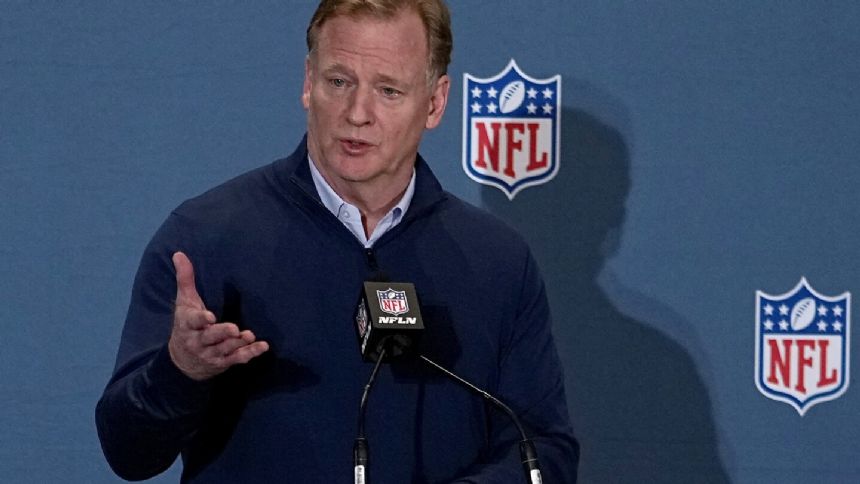 A former NFL Media journalist is accusing the league of refusing to address what he calls longstanding institutional discrimination and said his contract was not renewed because he repeatedly voiced concerns regarding equity and racial injustice.
In making his allegations in a discrimination and retaliation lawsuit filed in federal court in New York City on Tuesday, Jim Trotter also cited Dallas Cowboys owner Jerry Jones and Buffalo Bills owner Terry Pegula as making racially insensitive comments. Trotter said the concerns he raised with league executives, including NFL Commissioner Roger Goodell, regarding these comments and the lack of diversity among NFL Media employees fell on deaf ears.
"The NFL has claimed it wants to be held accountable regarding diversity, equity and inclusion. I tried to do so, and it cost me my job," Trotter said in a statement released by his law firm, Wigdor. "I'm filing this lawsuit because I can't complain about things that are wrong if I'm unwilling to fight for what is right."
Trotter is Black, and now works for The Athletic after previously being a reporter for the NFL Network, before his contract was not renewed following the 2022 season.
Other news
Tickets sales for Euro 2024 in Germany start soon at $32. High-end seats at the final cost $2,100
UConn loses its starting quarterback to injury for the 2nd straight season
Archer joins in England training session ahead of 3rd ODI. It raises hopes of a World Cup call-up
The NFL issued a statement disputing Trotter's allegations.
"We share Jim Trotter's passion for quality journalism created in and supported by a diverse and inclusive environment," the NFL said. "We take his concerns seriously, but strongly dispute his specific allegations, particularly those made against his dedicated colleagues at NFL Media."
The NFL said Trotter's contract was not renewed as a result of business decisions made to address "a challenging economy and a changing media environment."
Pegula also said in a statement that the allegation against him is false. "I am horrified that anyone would connect me to an allegation of this kind," he said. "Racism has no place in our society and I am personally disgusted that my name is associated with this complaint."
Trotter said he was subjected to discrimination on the basis of his race. He alleges the NFL fostered and condoned a hostile work environment by terminating him.
And he is seeking to have a court-ordered monitor put in place to investigate and review the NFL's policies and implement necessary changes on its hiring, retention and advancement of Black employees throughout its organization.
___
AP NFL: https://apnews.com/hub/nfl
"
Article Copyright © 2023 The Associated Press, All Rights Reserved.