Jaguars and pass rusher Josh Allen have a starting point for pending contract negotiations
Mon, Nov 6, 2023
NFL News (AP)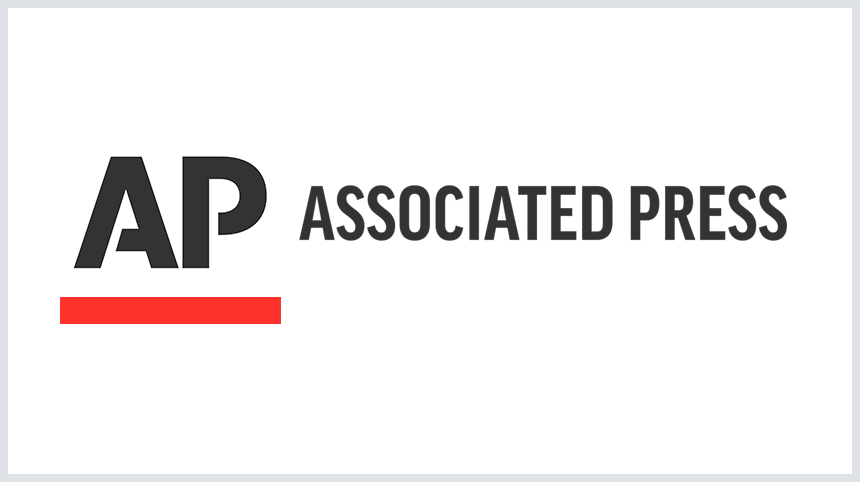 JACKSONVILLE, Fla. (AP) - The Jacksonville Jaguars and pass rusher Josh Allen have a starting point for contract negotiations.
With Montez Sweat signing a four-year, $98 million extension with the Chicago Bears last week, that deal should provide a baseline - maybe even a blueprint - for Allen and the Jaguars moving forward.
Allen ranks fifth in the NFL with nine sacks through eight games, putting up career numbers in a contract year. He's been one of the many bright spots for the streaking Jaguars (6-2) through the first half of the season.
Although some would argue that making Allen one of the NFL's highest-paid edge rushers is risky considering he had 17 sacks over his previous three seasons, Jacksonville can't afford to let him go.
Other news
Dolphins' trend of struggling against the NFL's better teams was on display again
Chiefs lean on defense to bail out offense during 7-2 start to try to repeat Super Bowl title
Giants quarterback Daniel Jones out for the season with torn ACL in right knee
Not only has Allen been the team's top defender in back-to-back years, signing draft picks to second contracts has been one of the small-market franchise's biggest front-office failures over the past decade.
Only 10 of the 76 draft picks between 2011 and '20 have signed second contracts with the team, including current starters Cam Robinson (left tackle) and DaVon Hamilton (defensive tackle). Only one of those 10 - quarterback Blake Bortles - was taken in the first round.
So Jacksonville has a chance to essentially start anew with Allen and set the tone for more recent first-rounders Trevor Lawrence (quarterback), Travis Etienne (running back), Travon Walker (defensive end) and Devin Lloyd (linebacker) to follow suit.
Allen is in the final year of his rookie deal, playing on a fifth-year option that guarantees him $10.9 million in 2023. Stout against the run and getting to quarterbacks as never before, he's taken a huge step toward persuading the Jaguars to keep him. And thanks to Sweat, the sides have a clearer idea of Allen's market value.
Both first-round draft picks in 2019, Allen and Sweat have notched similar numbers. Allen has 213 tackles, including 36.5 sacks, 86 QB hits, nine forced fumbles and an interception in 65 games. Sweat has 199 tackles, including 35.5 sacks, 85 QB hits, nine forced fumbles and an interception in 68 games.
Sweat's new deal includes nearly $73 million guaranteed. With incentives, he could make up to $105 million. Allen should expect something in the same ballpark, and the Jaguars should be willing to make it happen.
WHAT'S WORKING
Jacksonville leads the NFL with 18 takeaways, a big reason its defense has allowed 24 or fewer points in each of the team's five consecutive wins. It starts up front, where Allen and 2022 No. 1 overall pick Walker are forcing QBs to get rid of the ball in a hurry.
Cornerback Darious Williams and safety Andre Cisco, with three interceptions apiece, have been ballhawks on the back end.
WHAT NEEDS HELP
The Jaguars have just one clean outing all season. They have committed 13 turnovers in eight games, including two or more five times. Adding to their offensive sluggishness, Jacksonville ranks 23rd in the league in third down conversions (35.5%) - including a staggering 2 of 35 when needing 8 yards or more to move the chains.
Improve those numbers and coach Doug Pederson's team would get closer to the 30 points a game he believes it's capable of averaging this season.
STOCK UP
Entering Monday, Etienne ranks sixth in the NFL with 849 total yards (583 rushing, 266 receiving) and third with eight touchdowns. He's been the team's most consistent offensive threat, proving every week he's capable of a heavy workload.
"We've got to make sure that he's healthy in December and January," Pederson said. "If we've got to take a little bit off his plate, we will and make sure he's 100% late in the year."
STOCK DOWN
Jacksonville's rookie class has been mostly invisible outside of first-round pick Anton Harrison, who has started every game at right tackle. Second-round tight end Brenton Strange has four catches for 34 yards and a touchdown while playing behind Evan Engram. Third-round running back Tank Bigsby has two fumbles in 24 touches as Etienne's backup and tipped a pass that resulted in an interception returned for a touchdown.
The rest of the 13-player draft class has barely contributed.
INJURIES
The Jaguars expect to have Cisco (hamstring), CB Tyson Campbell (hamstring), WR Zay Jones (knee) and LG Walker Little (knee) back in the starting lineup against San Francisco on Sunday following a bye.
KEY NUMBER
2 - number of wins Pederson has coming off bye weeks. He went 1-4 with an extra week of rest in Philadelphia and the Jaguars beat Baltimore in 2022.
NEXT STEPS
The Jaguars have won six of their past seven as home underdogs. They opened as 2.5-point dogs against San Francisco, which has lost three in a row and is coming cross-country for an early start.
___
AP NFL: https://apnews.com/hub/nfl
"
Article Copyright © 2023 The Associated Press, All Rights Reserved.