Man City, Real Madrid prove their class in Champions League. Lazio keeper Provedel heads to the top
Thu, Sep 21, 2023
Soccer News (AP)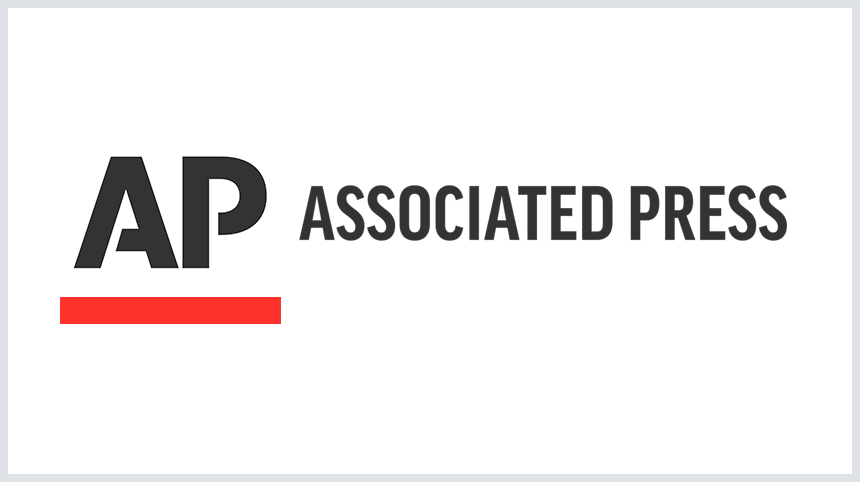 GENEVA (AP) - It was already clear that Manchester City and Real Madrid are the best teams in Europe right now.
The first round of Champions League group games this week confirmed the fact, even if the standout performance was by an unheralded goalkeeper in Italy.
Five straight wins for Man City and Madrid to lead their domestic leagues was a solid base for the past two Champions League title winners to start the European campaign with three points.
Add on Bayern Munich, unbeaten in the Bundesliga though in second place, and the top three in the UEFA club rankings look top of the 2023-24 class.
Other news
Bellingham can't stop scoring for Real Madrid but faces challenge at Atletico in his first derby
Borussia Dortmund still preoccupied by Bundesliga near-miss and is struggling without Bellingham
Tottenham is thriving after selling Kane. Now it faces biggest test so far against rival Arsenal
It helped that each got an opening game at home against opponents either inexperienced or out of sorts. Still, each favorite hit a bump in the road.
City even trailed at half time to Red Star Belgrade playing its first Champions League group-stage game since being overmatched in 2019.
The Premier League champion eased through the gears and ultimately cruised to a 3-1 win.
Madrid needed a 30th goal attempt coming in the fourth minute of stoppage time to finally score in a 1-0 win over a dogged Union Berlin side making its competition debut. It was Madrid's 477th game in the European Cup or Champions League, an unmatched run that started in the inaugural 1955-56 season.
Bayern's 4-3 win over a Manchester United club seeming to live through a different crisis each week was more dominant than the scoreline suggests, though left room to improve.
Next in the UEFA rankings is Paris Saint-Germain, also hit by offseason turmoil that saw Lionel Messi and Neymar leave and Kylian Mbappe stay albeit in open conflict with the club.
Still, Mbappe scored in a 2-0 win - at home, of course - over Borussia Dortmund that was notable for being drama-free. New coach Luis Enrique surely would have taken that offer days earlier after losing at home to Nice in the French league.
Dortmund is perhaps still hung over from blowing the Bundesliga title on the last day to Bayern in May and seeing Jude Bellingham get his dream move to Madrid.
THE $100M MEN
Three players lined up in the Champions League this week who recently moved clubs for at least 100 million euros ($110 million).
All three, all England teammates, looked good value this week.
Bellingham has been the stellar player in Europe this season. His goal to beat Union Berlin was his second stoppage-time winner this month and made it six goals in six games for Madrid.
Harry Kane now has five goals for Bayern after his penalty in a key moment helped beat Man United, which also tried to buy him from Tottenham.
Declan Rice made his Champions League debut for Arsenal which last played in the group stage seven years ago. Rice has more recent European pedigree, lifting the trophy as captain of West Ham in the third-tier Europa Conference League in May.
Both Rice and Arsenal, another team unbeaten this season, found the step up easy in a 4-0 beating of PSV Eindhoven.
GREATEST GOAL
Some great goal scorers scored this week - Mbappe, Kane, Robert Lewandowski - but none of them scored the greatest goal.
Ivan Provedel, the Lazio goalkeeper, made his Champions League debut at age 29 truly memorable with a crucial headed goal in a 1-1 draw against Atletico Madrid.
That it came in time beyond the allotted second-half stoppage time just made the moment sweeter and the joy untethered inside Stadio Olimpico in Rome.
Provedel left the Lazio half to join in the attack for a corner taken as four added minutes expired. The final whistle would surely blow when play stopped.
An Atletico defender blocked the corner and instead of letting the ball roll out of play, lofted it toward the sideline. The ball was retrieved and crossed into the goalmouth where Provedel timed his run, leaped and glanced a header into the unguarded net.
"We were desperate, the game was about to end," Provedel said, "and I just hoped the ball came my way."
Provedel's career has bounced around the Italian lower tiers and with midtable Serie A teams, until finding his place at Lazio last season. He played in every game as Lazio finished runner-up to Napoli.
He now has a place in the competition's 68-year history as just the second goalkeeper to score in open play. In December 2009, Sinan Bolat scored for Standard Liege against AZ Alkmaar - also in the fifth minute of stoppage time in a 1-1 draw.
NEW BOYS
The fixture list was unkind to newcomers and others who had patchy starts to this season.
Union Berlin got its toughest fixture over quickly and next welcomes modest Braga to the 74,000-capacity Olympic Stadium.
Newcastle was away from the Champions League for 20 years and it showed in a 0-0 draw at AC Milan. Newcastle hosts PSG on Oct. 4 in what should be the most rousing atmosphere of any game that week.
Lens last appeared 21 years ago and came back as the last-place club in France. A 1-1 draw at Sevilla, the Europa League champion last season, was a decent return. Lens next hosts Arsenal in its noisy stadium with more seats -- 38,000 - than the population of the town in north-east France.
Royal Antwerp last played in the European Cup in 1957 and was quickly eliminated by Real Madrid, then in year three of a five-title streak.
Returning away to Barcelona, the Belgian champion was three goals down in 22 minutes before losing 5-0.
___
AP soccer: https://apnews.com/hub/soccer
"
Article Copyright © 2023 The Associated Press, All Rights Reserved.