NFL teams should take stock of Jerry Jones finally letting Jimmy Johnson into Cowboys ring of fame
Tue, Nov 21, 2023
NFL News (AP)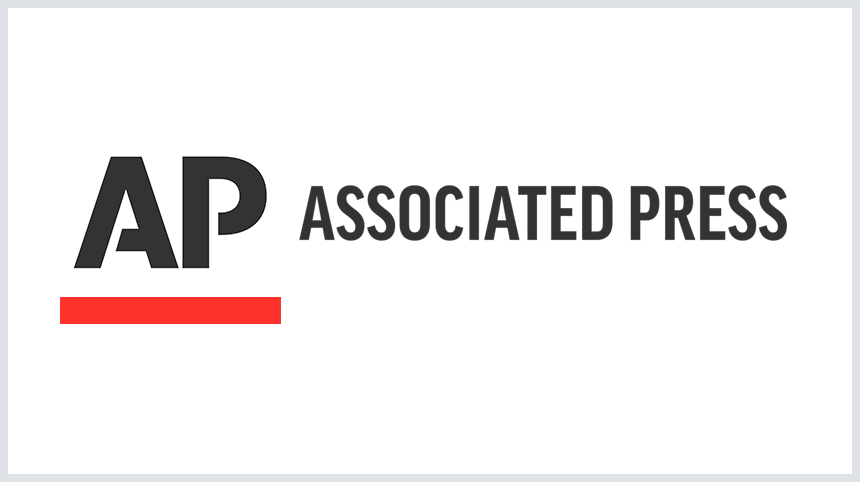 With Jerry Jones finally letting Jimmy Johnson into the Dallas Cowboys ring of honor next month, it's time to take stock of any remaining glaring omissions by NFL teams that give esteemed organization figures their flowers by naming them to their hall of fame, ring of honor or other circle of celebration.
Men like Larry Fitzgerald, Tony Gonzalez, Bernie Kosar and Demaryius Thomas.
Teams all have their own protocols, processes, criteria and even waiting periods for these honors. Some of the exclusions aren't necessarily oversights or miscalculations and many may follow in Johnson's footsteps soon enough.
Jones announced Sunday that Johnson will go into the Cowboys ring of honor on Dec. 30 when the Cowboys host the Detroit Lions.
Other news
NFL's look changing as more women move into prominent roles at teams across league
Drop-prone Chiefs get shut out in second half for third straight time
Jalen Hurts leads second-half rally as Eagles beat Chiefs 21-17 in Super Bowl rematch
Johnson led the Cowboys to back-to-back Super Bowls in the 1992 and 1993 seasons during his five-year tenure in Dallas, but the relationship between the two men who played football together at Arkansas in the 1960s deteriorated with a bitter feud leading to a separation following that second Super Bowl win.
"I'm appreciative of the ring of honor, but more appreciative of him bringing me to the Cowboys in '89," Johnson said at a news conference with Jones.
Three teams - the Bears, Rams and Raiders - don't honor their revered stars in this way at all. So, sorry Brian Urlacher. Apologies, Jack Youngblood and condolences, Gene Upshaw.
Seven franchises have no waiting list of notable exclusions: the Texans, Vikings, Chargers, Patriots, Giants, Steelers and 49ers.
The rest with major omissions:
ARIZONA CARDINALS
Ring of Honor: WR Larry Fitzgerald. The 11-time Pro Bowler scored 121 touchdowns over his 17-year career, all with the Cardinals. He retired in 2020.
ATLANTA FALCONS
Ring of Honor: TE Tony Gonzalez. Although he spent his first 12 years in Kansas City, he cemented his Canton credentials with 35 TDs in five seasons in Atlanta.
BALTIMORE RAVENS
Ring of Honor: CB Chris McAlister. A 2003 first-team All-Pro and three-time Pro Bowler, McAlister was a key member of the team's first Super Bowl winner.
BUFFALO BILLS
Wall of Fame: DB Butch Byrd. He collected 40 interceptions between 1964-70 for Buffalo before finishing his career in Denver.
CAROLINA PANTHERS
Hall of Honor: QB Cam Newton. The first overall pick in the 2011 draft led the Panthers to Super Bowl 50 where Von Miller thwarted his title hopes.
CINCINNATI BENGALS
Ring of Honor: RB Corey Dillon. He's the franchise's all-time leading rusher with six 1,000-yard seasons and 82 touchdowns between 1997-2003.
CLEVELAND BROWNS
Ring of Honor: QB Bernie Kosar spent nine seasons in Cleveland and led the Browns to three AFC championship games in the 1980s.
DALLAS COWBOYS
Ring of Honor: Now that Johnson is in, Jones should add DE Ed "Too Tall" Jones, who was a three-time Pro Bowler and 1982 first-team All-Pro.
DENVER BRONCOS
Broncos Ring of Fame: WR Demaryius Thomas, who died at age 33 in 2021, had the most famous catch in franchise history to beat the Steelers in the '11 playoffs.
DETROIT LIONS
Pride of the Lions: WR Calvin Johnson. A three-time first-team All-Pro, Johnson earned six Pro Bowl berths in nine seasons in Detroit.
GREEN BAY PACKERS
Hall of Fame: LB Brian Noble. His career came just before Green Bay's return to glory in the 1990s but he was a tackling machine between 1985-92.
INDIANAPOLIS COLTS
Ring of Honor: DB Bob Sanders. He played in just 50 games during his seven injury-filled years in Indy, but he was the NFL's 2007 Defensive Player of the Year.
JACKSONVILLE JAGUARS
Pride of the Jaguars: HC Tom Coughlin. The first coach in franchise history, Coughlin led the Jags to the AFC championship game in 1996 and '99.
KANSAS CITY CHIEFS
Chiefs Hall of Fame: Former GM Carl Peterson. The Chiefs went to the playoffs nine times in his 1989-2008 tenure after making it once in previous 20 years.
MIAMI DOLPHINS
Honor Roll: CB Sam Madison. He teamed with Patrick Surtain to form one of the league's best cornerback tandems around the turn of the century.
NEW ENGLAND PATRIOTS
Hall of Fame: With no glaring omissions, we'll leave this space open to add HC Bill Belichick should his days in New England be as numbered as so many speculate.
NEW ORLEANS SAINTS
Ring of Honor: QB Drew Brees. He led the Saints to their only title with a win over Peyton Manning and the Indianapolis Colts in Super Bowl 44.
NEW YORK JETS
Ring of Honor: OT Marvin Powell. He spent the first nine seasons of his 11-year career with the Jets, making first-team All-Pro three times and five Pro Bowls.
PHILADELPHIA EAGLES
Hall of Fame: CB Herm Edwards. He totaled 33 interceptions in nine seasons with the Eagles and scored the touchdown in " The Miracle at the Meadowlands."
SEATTLE SEAHAWKS
Ring of Honor: QB Russell Wilson. Too soon? OK, the divorce was messy but netted the ingredients for a franchise makeover. Plus, Super Bowl 48, right?
TAMPA BAY BUCCANEERS
Ring of Honor: QB Tom Brady. He only spent three seasons in Tampa. But what a time it was: 32-18 and a Super Bowl 55 title at Raymond James Stadium, no less.
TENNESSEE TITANS
Ring of Honor: LB Keith Bulluck. He had 35 interceptions and six 100-tackle seasons in a decade with the Titans and he appeared in Super Bowl 34 as a rookie.
WASHINGTON COMMANDERS
Ring of Fame: LT Jim Lachey. Washington's left tackle from 1988-95, Lachey was a three-time first-team All-Pro and started in team's Super Bowl 26 win over Buffalo.
___
AP NFL: https://apnews.com/hub/NFL
ARNIE MELENDREZ STAPLETON Arnie is an NFL writer based in Denver
twitter
mailto
"
Article Copyright © 2023 The Associated Press, All Rights Reserved.