Palestinian soccer team prepares for World Cup qualifying games against a backdrop of war
Fri, Nov 10, 2023
Soccer News (AP)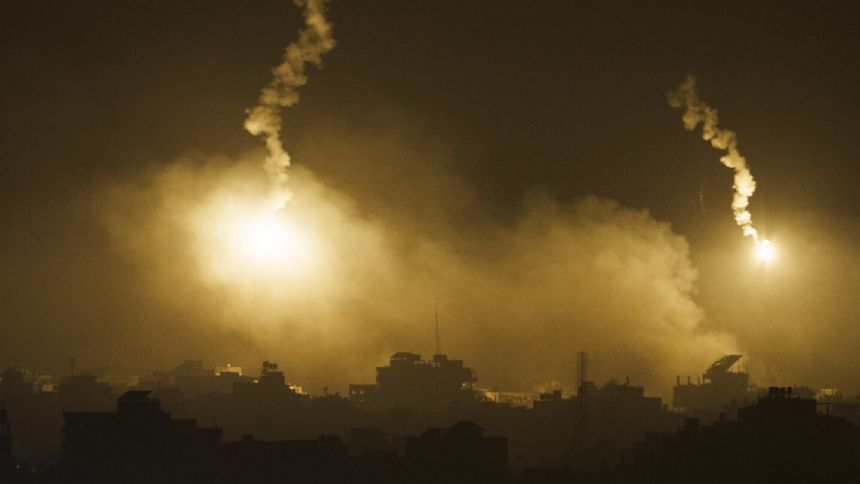 Makram Daboub may be struggling to prepare his Palestinian team for the start of 2026 World Cup qualification but he takes some comfort, for now at least, that his players stuck in Gaza are safe.
The national soccer team's head coach wanted to include Ibrahim Abuimeir, Khaled Al-Nabris, and Ahmed Al-Kayed in a training camp in Jordan ahead of World Cup qualifying games against Lebanon next Thursday and Australia on Nov. 21.
But they were unable to make it out of Gaza because of the Israel-Hamas war, now in its second month.
"So far they are fine," Daboub told The Associated Press. "Many of their relatives have died, however, as a result of the bombing."
Other news
Manny Machado digs in at groundbreaking for San Diego FC's training complex and academy
National Women's Soccer League announces new media deal with CBS, ESPN, Prime Video and Scripps' ION
Luis Diaz starts for Liverpool and Klopp says striker 'really happy' after father freed
Two players from Gaza, Egypt-based Mohamed Saleh and Mahmoud Wadi, are expected to join the Palestinian team in Jordan.
Daboub, who is from Tunisia, acknowledged it will be difficult for players to focus on football while many have families in danger.
"With the death and destruction in Gaza, the players are in a difficult psychological state," Daboub said.
But for Susan Shalabi, the vice-president of the Palestine Football Association, there's no question that the players and the people want the games to go ahead.
"This is a people that wants to be heard and seen by the rest of the world, wants to live normally like everyone else, so people care about their national team," Shalabi told The AP. "It represents the yearning to be recognized as a free and sovereign nation."
The Palestine Football Association became a full member of FIFA, soccer's international governing body, in 1998 and has had some success at the regional level.
Appearing at the World Cup in 2026 would be a dream for a team that has never come close to reaching the finals via the Asian Football Confederation's qualifying route.
There is a little more hope this time as Asia's automatic qualification allocation has increased from four places in 2022 to eight in 2026, when the tournament will be co-hosted by the United States, Mexico and Canada.
The Palestinian team, which reached a highest FIFA ranking of 73 in 2018, appeared at the Asian Cup in 2015 and 2019 and has qualified for the 2023 continental tournament coming up in Qatar.
"There is no match that you can win in advance," Daboub said. "But we have a good chance of reaching the next round of the World Cup qualifiers."
To be among the 18 teams that advances into that next stage of Asian qualifying, the Palestinians need to finish in the top two of a group containing Australia - expected to take first spot - Lebanon and Bangladesh. They're currently ranked No. 96, eight places higher than Lebanon and 87 above Bangladesh.
Palestine had initially been drawn to host Australia to start this round of qualifying, but t he game has been shifted to a neutral venue in Kuwait.
Preparations have already been interrupted as players were unable to leave to participate in a tournament in Malaysia last month. Now the team is based in Jordan to be sure of being able to travel for games.
A win against Lebanon in the United Arab Emirates next week - the game has also been moved from Beirut because of security concerns - would be a huge step toward the next stage.
"We will do our best," Daboub said. "Football is the most popular game in the world. It brings people together. We aspire to achieve good results and qualify to show the Palestinian identity and that this is a people who deserve life and love peace."
___
More AP soccer: https://apnews.com/hub/soccer
"
Article Copyright © 2023 The Associated Press, All Rights Reserved.