QB Travis Travis eager to lead No. 4 Florida State to milestone win in ACC showdown at Clemson
Thu, Sep 21, 2023
NCAAF News (AP)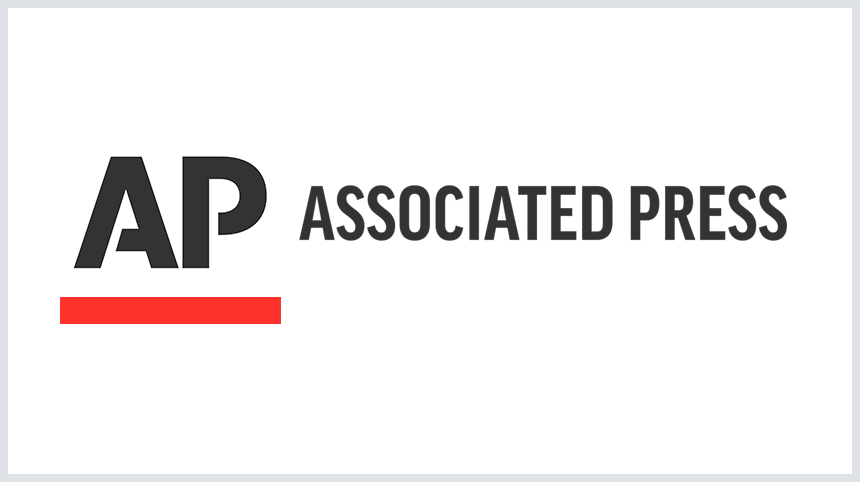 CLEMSON, S.C. (AP) - A shoulder injury with a big first-half lead at Boston College might have kept some players out the rest of the game. Not Florida State quarterback Jordan Travis, not with one of the fourth-ranked Seminoles' biggest games on the horizon.
Travis was back in the second half of a 31-29 win over the Eagles last week to keep Florida State (3-0, 1-0 ACC) perfect. The Seminoles hope to stay that way at Clemson (2-1, 0-1) on Saturday.
Travis, the sixth-year passer, will be there to lead the way.
"We have to protect Jordan from Jordan sometimes because, you may think, on one play he lowered his shoulder," Florida State offensive coordinator Alex Atkins. "But Jordan is a tough man and he is the leader and (his teammates) know it."
Other news
No. 4 Florida State at Clemson and No. 17 North Carolina at Pitt headline Week 4 in ACC
ACC still standing with presence in rankings, statistics. And with different teams up top, for now
No. 4 FSU won't need any help getting up for Clemson, which has won 7 straight in the series
Travis has helped guide the Seminoles to nine straight victories, a streak that began last year after a 34-28 loss to Clemson. They posted perhaps the splashiest win of the early season when they pulled away from then-No. 4 LSU for a 45-24 victory Sept. 3.
This was expected to be another top-10 showdown, but the Tigers, who were ninth to start the season, slid down rankings after falling 28-7 at then-unranked Duke a day after Florida State's big win. Clemson dropped out of the poll a week later.
Travis said he's felt good at practice this week and is ready for the ACC showdown. "I feel really good," he said. "I can't wait to get out there Saturday."
Florida State is attempting to end a seven-game losing streak to Clemson, a run that coincided with the Tigers becoming the ACC's dominant program. Clemson has won seven of the last league titles and national championships after the 2016 and 2018 seasons.
Travis knows the Tigers won't lay down, especially at home, where Florida State has not won at since 2013 when Jameis Winston was a freshman quarterback on the way to a Heisman Trophy and the program's last national title.
"It's loud," Travis said of Death Valley's frenzied atmosphere. "You can't control the crowd, but go early and score a bunch of points, yeah, you can control that."
SCORING SUCCESS
If Florida State gets inside the opponent's 20, count on points on the board. The Seminoles are 15-of-15 on cashing in when they get to the red zone. They've got 142 points through three games so far, the most by the program since 2012 when they scored 176 as they began a run of three straight ACC title-winning years.
PERFECT RECORD
Clemson all-ACC defensive tackle Tyler Davis has won his first four games against Florida State. He'd love to make it five-for-five and leave a legacy for perfection. "It would mean a lot," Davis said of never losing to the Seminoles. "They are Florida State. They are historic." Clemson allows 246 yards a game, second in the ACC.
ACC SHOWDOWN
Florida State will attempt to keep itself in prime position for a spot in the ACC championship game in the new division-less league where the two teams with the best conference winning percentages will play for a title. A loss by Clemson would all but eliminate the preseason favorites for an eighth title in nine years from championship contention.
NEW OLD KICKER
Clemson coach Dabo Swinney called up ex-Tigers reserve kicker Johnathan Weitz, who had been on the team the past four years and was primed to start a career in finance. Weitz, who was taking grad courses online in Charleston, agreed to come back and add experience to a position that's been problematic with freshman Robert Gunn III, who's missed three of four field goals this season. Swinney said Weitz can add "maturity" to the position.
RUNNING BACK SCRAP
It wasn't all ice cream and balloons for the Tigers in their 48-14 victory over Florida Atlantic last week. Running backs coach C.J. Spiller and starter Will Shipley were seen having a heated exchange after Shipley came up short of the goal line on a second-down carry. Coach Dabo Swinney spoke with Spiller and said it was some "competitive juices right there by two great competitors. We'll handle all that stuff inside. They resolved it pretty quickly."
--
Associated Press freelance writer Bob Ferrante contributed to this report.
--
AP college football: https://apnews.com/hub/college-football and https://apnews.com/hub/ap-top-25-college-football-poll
"
Article Copyright © 2023 The Associated Press, All Rights Reserved.