Rays making plans that don't include shortstop Wander Franco on the postseason roster
Wed, Sep 20, 2023
MLB News (AP)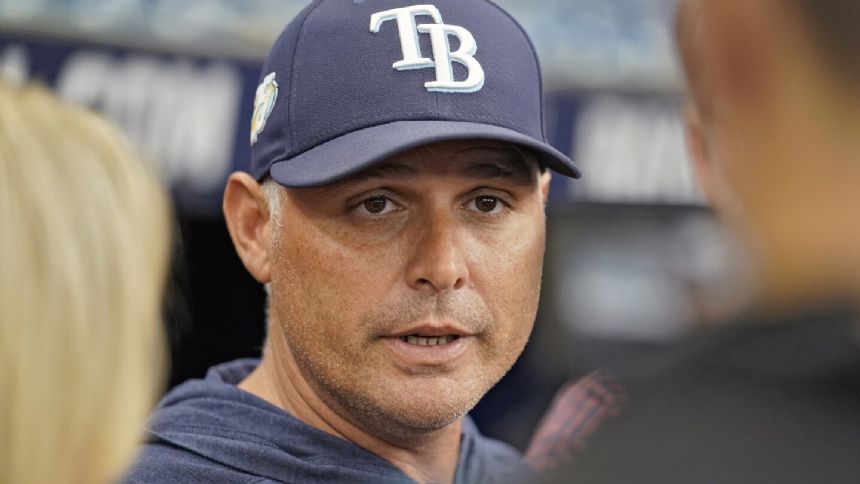 ST. PETERSBURG, Fla. (AP) - The Tampa Bay Rays are making their postseason plans without shortstop Wander Franco on the roster.
Franco was placed on administrative leave indefinitely by Major League Baseball last month while authorities in the Dominican Republic investigate the All-Star for an alleged relationship with a minor.
When asked before Wednesday night's game against the Los Angeles Angels if the team has to plan for the playoffs without Franco being available, Rays manager Kevin Cash said "yeah."
The 22-year-old will be paid and receive service time while on administrative leave under an agreement with the players' association that did not set a timetable for a decision on whether he will be disciplined by MLB.
Other news
Rays' Wander Franco moved to administrative leave while MLB, Dominican authorities investigate
Dominican investigation of Rays' Wander Franco is being led by gender violence and minors division
Dominican authorities investigate Rays' Wander Franco for an alleged relationship with a minor
Franco was placed on the restricted list for a week on Aug. 14 while MLB launched an investigation following social media posts suggesting he was in a relationship with a minor. The AP has not been able to verify the reported posts.
MLB said the shift to administrative leave was not disciplinary under the sport's joint domestic violence, sexual assault and child abuse policy.
MLB could wait until the Dominican Republic investigation is concluded before deciding whether there will be any discipline.
MLB and the union agreed to the joint domestic violence policy in 2015.
Franco has salaries of $2 million this season and next as part of a $182 million, 11-year contract that started in 2022.
He is in his third big league season and is hitting .281 with 17 homers, 58 RBIs and 30 stolen bases in 40 attempts over 112 games.
___
AP MLB: https://apnews.com/hub/MLB
"
Article Copyright © 2023 The Associated Press, All Rights Reserved.