Real Madrid denies it is trying to lure Mbappe away from PSG
Sat, Nov 4, 2023
Soccer News (AP)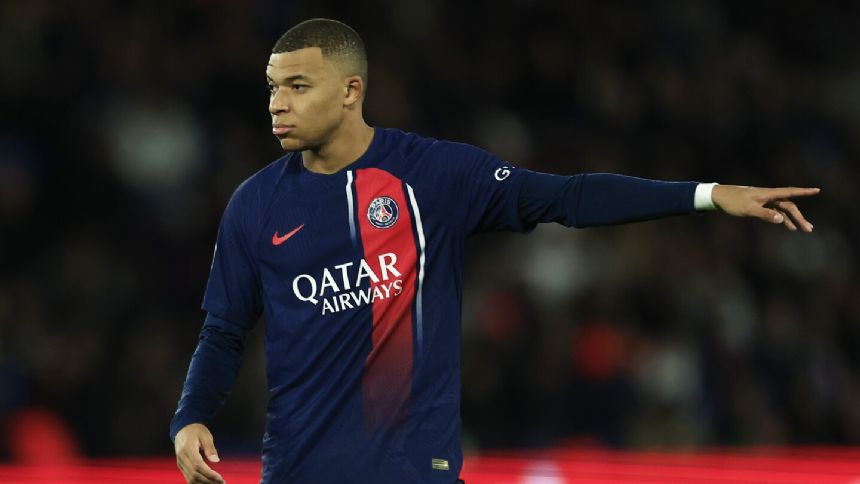 MADRID (AP) - Real Madrid denied on Saturday it is negotiating to sign Paris Saint-Germain star Kylian Mbappe.
Madrid has long been keen on recruiting the 24-year-old Mbappe, who has turned down the Spanish club in the past. Even so, he has remained linked to the 14-time European champions by media reports.
Spanish media in recent months have speculated that Mbappe will join Madrid in the summer of 2024 after his current contract with PSG runs out.
But the Spanish club said in a statement: "Real Madrid wishes to express that these reports are completely false and that there have been no negotiations with a player who belongs to PSG."
Other news
Bayer Leverkusen stays top in Bundesliga, Union Berlin slumps to another defeat
Raspadori scores again to help Napoli win 2-0 at Salernitana in Serie A
Fernandes' late goal earns Man United a 1-0 win at Fulham to ease pressure on Ten Hag
Clubs are not allowed to talk to players of other clubs until they are in the final six months of their contracts.
This summer Mbappe said that he does not plan to trigger a one-year extension to his deal with PSG, igniting speculation that he was this time bound for Madrid. He has been at the French powerhouse since 2017 after signing from Monaco.
In 2021, PSG turned down a bid of $190 million from Madrid for the World Cup-winning forward, who went on to sign his current contract.
PSG still hopes to retain Mbappe.
___
AP soccer: https://apnews.com/hub/soccer
"
Article Copyright © 2023 The Associated Press, All Rights Reserved.