Three years, three teams, three World Series titles: Smith's journey a first in big leagues
Wed, Nov 1, 2023
MLB News (AP)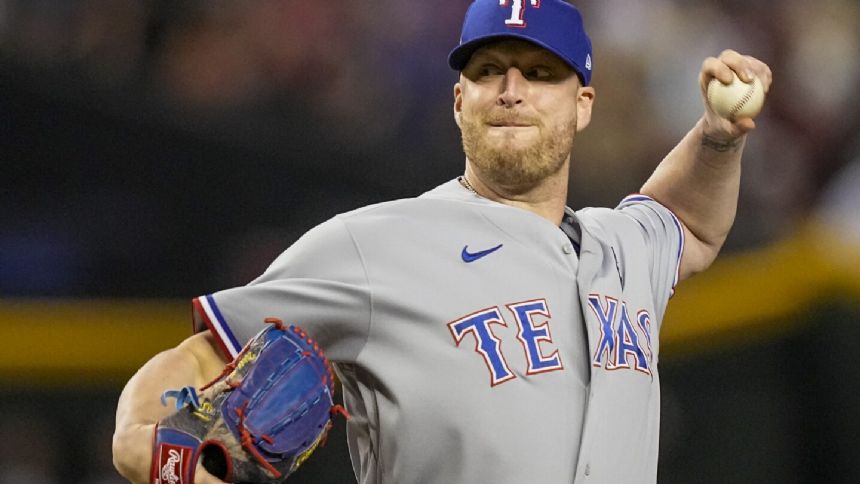 PHOENIX (AP) - Will Smith's been a really good relief pitcher in the big leagues for 12 years.
He's also got a knack for being in the right place at the right time.
The left-handed reliever became the first player in MLB history to win three World Series in a row with three different teams after the Texas Rangers beat the Arizona Diamondbacks 5-0 on Wednesday night to clinch the franchise's first title.
"As a kid, in your front yard playing catch, when you're first falling in love with baseball, it's always 3-2, bottom of the ninth, Game 7 of the World Series," Smith said after Game 4. "You always dream of being in these situations. So to be lucky enough to do it three years in a row, it's something I don't take for granted."
Other news
Texas Rangers win first World Series title with 5-0 win over Diamondbacks in Game 5
D-backs' Zac Gallen loses World Series no-hit bid on Corey Seager's leadoff single in 7th inning
Catcher Luke Maile guaranteed $3.5 million from contract with Cincinnati Reds
Smith - a 2019 All-Star selection who grew up in Georgia - was a key piece of Atlanta's bullpen in 2021 when the Braves won the title, throwing four scoreless innings during the World Series. He was also on the Houston Astros' roster for last year's Fall Classic win, though he didn't appear in a game.
The 34-year-old then spent this season with the Rangers and had two appearances in this year's World Series.
"I only imagined maybe winning one," Smith said. "But I'm not going to complain."
___
AP MLB: https://apnews.com/hub/mlb
DAVID BRANDT Sports Reporter based in Phoenix
twitter
mailto
"
Article Copyright © 2023 The Associated Press, All Rights Reserved.