Titans rookie Levis reflects after first NFL loss vs. Steelers
Fri, Nov 3, 2023
NFL News (AP)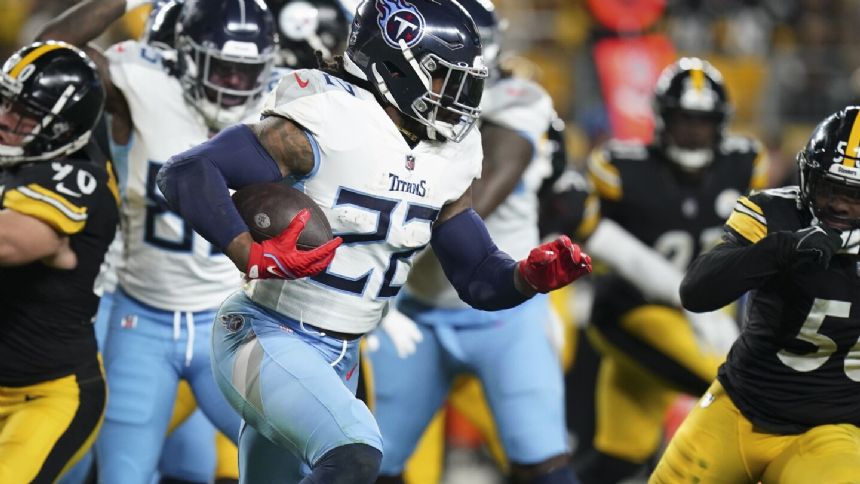 PITTSBURGH (AP) - Tennessee Titans rookie quarterback Will Levis needed a moment to reflect after a 20-16 loss to the Pittsburgh Steelers on Thursday night - his first loss in the NFL.
Levis enjoyed an electric four-touchdown debut in a victory over Atlanta on Sunday, but Thursday against the Steelers, a last-minute, fourth-quarter rally ended with the first interception of his career and a loss that dropped the Titans to 3-5.
"Losing sucks, especially at this level," Levis said. "It's so hard to win games and you have an opportunity like that to win it at the end, and it doesn't happen, it makes you feel a whole lot worse. Credit to (Pittsburgh). They made the plays when they needed to and we didn't."
Levis turned in an NFL debut matched only by Hall of Famer Fran Tarkenton with Minnesota in 1961 and Marcus Mariota with Tennessee in 2015, by throwing four touchdown passes.
On Thursday, Levis finished 22 of 39 for 262 yards with an interception. He admitted replaying moments in his head after the game, specifically the end-of-game interception.
"The last one, I was just trying to make a play and how it could've turned out differently," Levis said. "I didn't make the play. I'll do my best to make it next time."
___
AP NFL: https://apnews.com/hub/nfl
"
Article Copyright © 2023 The Associated Press, All Rights Reserved.