Top women's soccer official Nadine Kessler turns down trailblazing job in Germany to stay with UEFA
Sun, Sep 10, 2023
Soccer News (AP)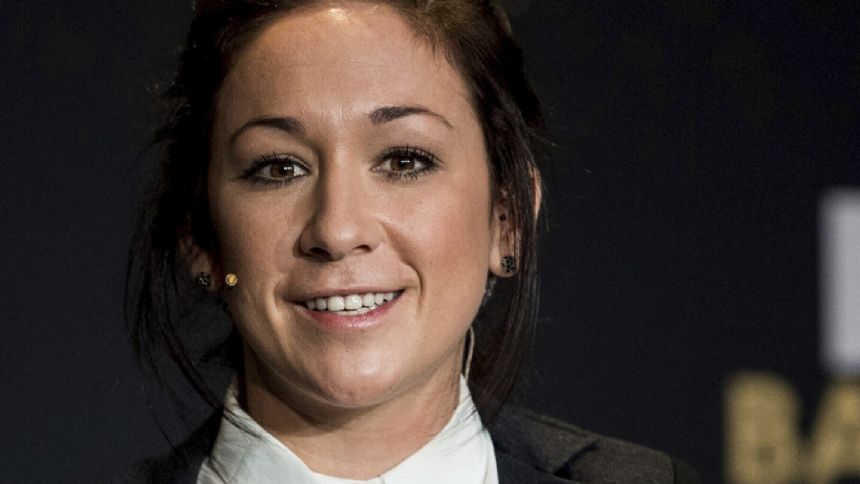 GENEVA (AP) - UEFA's head of women's soccer Nadine Kessler has turned down the chance to take a trailblazing job overseeing all of Germany's national teams, including the men's, the European soccer body said Sunday.
The former FIFA Women's Player of the Year had talks over the past month with the German soccer federation (DFB) in its search for a managing director to replace Olivier Bierhoff. He left in December after another early exit for the national team at the men's World Cup.
Hiring the 35-year-old Kessler would have been a powerful statement by the DFB amid rapid progress for women's soccer globally on the field but systemic problems off the field in governance by soccer bodies.
Kessler said she was "flattered to have been approached" by her national federation.
Other news
Hansi Flick out as Germany coach after 4-1 loss to Japan ahead of hosting European Championship
Germany routed 4-1 by Japan in friendly as pressure mounts on coach Hansi Flick
Germany pulled off the biggest upset of its basketball existence. Hardly anyone seemed to notice
"I have decided to step back from the conversations last week and wish to continue my current role wholeheartedly," the former Germany midfielder said in a statement released by UEFA, which is based in Nyon, Switzerland.
Spain's victory in the Women's World Cup three weeks ago has been tarnished by the international furor provoked by now-suspended Spain federation president Luis Rubiales.
Prosecutors in Spain are now investigating Rubiales for alleged sexual assault against player Jenni Hermoso by kissing her on the lips without consent after the final in Sydney, Australia. Rubiales remains a vice president of UEFA.
The Spanish team's coach, Jorge Vilda, was fired last week almost one year after a rebellion against him by 15 players. The male coach of Slovenia's women's team also was ousted last week under pressure from widespread player discontent.
Kessler joined UEFA in 2017, soon after her playing career was ended by knee injuries.
"I want to thank UEFA for having encouraged me to look into this opportunity," Kessler said, "and wish the DFB the very best of luck to find the best possible candidate."
Both of Germany's senior national teams are going through tough times and men's team coach Hansi Flick lost his job Sunday. His team lost a third straight game, 4-1 to Japan, on Saturday in its preparation to play as host nation at the 2024 European Championship.
The two-time World Cup-winning women's team failed to advance from its group in Australia last month.
___
AP soccer: https://apnews.com/hub/soccer
"
Article Copyright © 2023 The Associated Press, All Rights Reserved.