Wearing No. 21 just like dad, safety Shilo Sanders leads Colorado's defense into game at Oregon
Wed, Sep 20, 2023
NCAAF News (AP)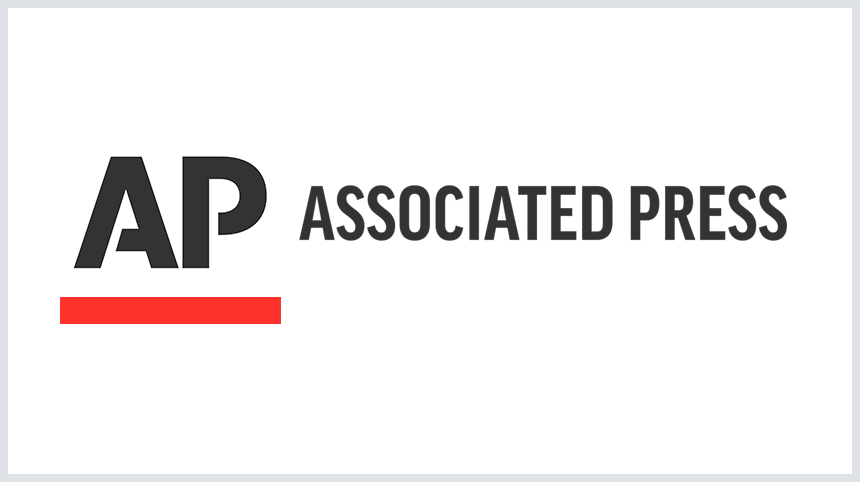 BOULDER, Colo. (AP) - Colorado safety Shilo Sanders keeps moving up in the rankings - his father's rankings, anyway, of his favorite kids.
Yep, that really is a playful thing between Colorado coach Deion Sanders and his five children.
It's easy to see why Shilo Sanders received a bump in this week's family poll after his 80-yard interception return for a score over the weekend. That play motivated his proud father to sprint down the field - most he's run in years, he later admitted - to celebrate with his middle son.
Shilo Sanders may not always garner as many headlines as his quarterback brother, Shedeur, but he's an indispensable part of the 19th-ranked Buffaloes (3-0). Shilo Sanders earned the Pac-12 defensive player of the week honors for his interception and a forced fumble in a 43-35 win over Colorado State in double overtime.
Other news
Number of unbeatens in the SEC already is down to five with league play beginning
QB Brennan Armstrong back is on familiar turf at Virginia. He is wearing the colors of the opponent
ACC still standing with presence in rankings, statistics. And with different teams up top, for now
What's more, he's the current pick to top his father's favorite kid list. And yep, that's an actual betting thing, too.
"He is moving up. He is moving on up like 'The Jeffersons,'" said Deion Sanders, in reference to the American sitcom television series that started in the 1970s. "My kid rankings are tough. It really is a serious run right now."
Shilo Sanders, though, has inside information. He's seen the picture displays on his father's phone.
"He has different moods, so sometimes, whoever makes him the happiest that week is the screensaver," said Shilo, whose team plays at No. 10 Oregon (3-0) on Saturday. "Usually, it's me."
The 6-foot, 195-pound Sanders is following a similar path of his famous father, even wearing No. 21 just like dad. He's playing on the same side of the ball as dad, who high-stepped his way to two Super Bowl titles over his Hall of Fame career.
Just don't compare them. That's not fair, his coach/father warned.
"A lot of fathers do that. They want the kids to walk in their footsteps and live their life," Deion Sanders said. "My kids and I, our deal we made when they were young lads just getting into sports is you don't have to be me. Be the best you. ... Shilo is a bonafide leader. He's a 'dawg back there."
In high school, Shilo Sanders focused on baseball - his dad's other sport - before concentrating on quarterback. But with his brother coming up through the system, he switched to cornerback.
"My dad was like, 'I could get you a lot of offers if you play corner. I'll just teach you how to play corner,'" he said.
He gladly accepted his father's mentoring. He picked up the position in no time and was recruited to South Carolina, where the Gamecocks turned him into a safety. He picked that up quick, too.
Shilo Sanders left South Carolina to join his dad and Shedeur at Jackson State. And when Deion Sanders was hired at Colorado, he followed his dad and younger brother there, too. Although, he didn't arrive until the summer (he stayed at Jackson State to finish school ).
In Boulder, Shilo Sanders joins not only his dad and Shedeur - who has the second-highest yards passing average in the nation - but his older brother, Deion Jr., who provides behind-the-scenes content of the team through his " Well Off Media " brand on YouTube. Their sister, Shelomi, is a guard on the women's basketball team for Colorado (the oldest sibling is Deiondra).
Sometimes, Shilo Sanders will study film from his father's playing days - back when he was "Prime Time" - for tips on how the elite cornerback played in certain coverage schemes.
"But the biggest thing that he did is use instincts," Shilo Sanders explained. "So that's really something that I took from him."
In that regard, he's a chip off the old block.
"He's bought in to what it takes to prepare," defensive coordinator Charles Kelly explained. "His intelligence and his work ethic is what separates him."
The Colorado defense has a difficult assignment in stopping Bo Nix and the Oregon offense. It's compounded by the fact the secondary is without two-way star Travis Hunter, who is out after suffering a lacerated liver on a late hit by Colorado State safety Henry Blackburn.
"We've got a lot of guys working in a lot of different places, and different schemes," Shilo Sanders said. "We're going to be solid for sure."
About his long first-quarter interception return Saturday: He nearly broke into a high-step as a tribute to his dad.
"Because I had the 'Coach Prime' cleats on. I was really thinking about it," he said. "But then I was like, 'This isn't the NFL so I can't do that or I'm going to get a flag.' I was just like, 'Hurry up and just let me score.'"
Soon after, his coach caught up to him and brought him in for a proud-father embrace. There could be a new leader in the Sanders' kids poll.
"I'm the only one that's honest about ranking my kids," Deion Sanders said. "You guys act like you love all of them the same."
___
AP freelance writer Monica Costello contributed to this report.
___
AP college football: https://apnews.com/hub/college-football and https://apnews.com/hub/ap-top-25-college-football-poll
"
Article Copyright © 2023 The Associated Press, All Rights Reserved.