With Correa short, Twins prospects not sweating blocked path
Tue, Feb 14, 2023
MLB News (AP)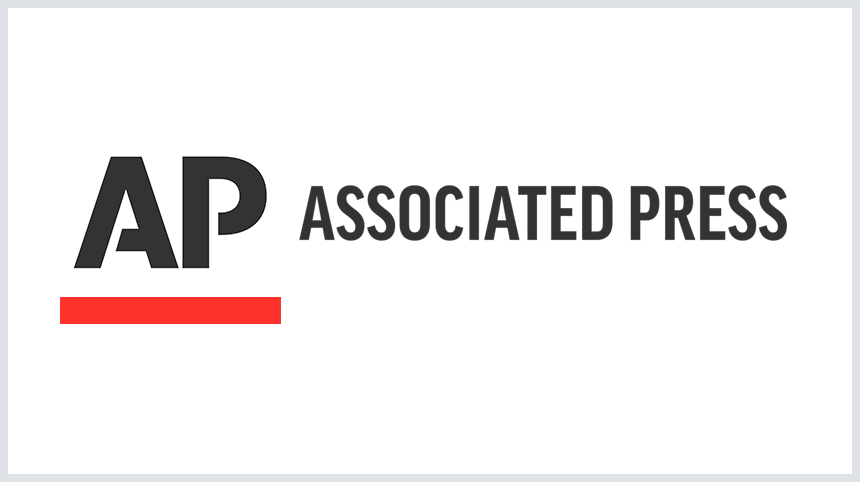 MINNEAPOLIS (AP) - When the Minnesota Twins committed at least $200 million and six years to Carlos Correa, outlasting two other teams he initially agreed with, their outlook sure brightened up.
The path to becoming a major league regular also grew murkier for the organization's top prospects, Brooks Lee and Royce Lewis.
Correa is entrenched at shortstop for the foreseeable future. That happens to be the natural position for Lee and Lewis. They'll both likely be ready for full-time action long before a switch for Correa would be broached.
Concern and frustration were the furthest feelings from their minds when they found out Correa was coming back. They were too focused on the excitement of the continued opportunity to learn from one of the game's best leaders.
"This is my favorite player and someone that's taught me so much in the two months I was able to be with him," Lewis said recently. "I was glad he signed. I tell people, 'Dude, this is my friend.'"
Lewis, the first overall pick in the 2017 amateur draft, made his debut last May 6 after Correa injured his finger. Lewis thrived for 11 games, getting at least one hit in nine of them while recording his first career grand slam and injecting his infectious energy into the lineup and the infield.
Sent back to Triple-A when Correa returned, Lewis was called up again less than two weeks later to help in the injury-affected outfield. He caught the bug himself just three innings into his second stint, crashing into the center field wall as he made a leaping catch. For the second straight year, Lewis tore the ACL in his right knee. His first such injury delayed his debut and kept him sidelined for the entire 2021 season.
Lewis likely won't be ready to play again until midsummer, all but certain to start in Triple-A as he returns from yet another long layoff.
The Twins will make sure to find room for him, again, once he's cleared. General manager Thad Levine called the 23-year-old Lewis after the Correa signing to assure him as much.
"He told me I'm a championship-type player and we don't look at you as just like a shortstop or a certain position. It's just, 'You're a champion, and you'll play wherever you need to play,'" Lewis said at the team's annual fan festival at Target Field. "And I said, 'Yeah, absolutely.'"
The Twins hold their first formal session of spring training for pitchers and catchers on Thursday in Fort Myers, Florida, and their first full-squad workout on Monday.
"I'd love to be playing tomorrow, but I also know that's not realistic so we'll see," Lewis said. "I'm just kind of here for the ride and just going with the flow for now."
Lewis was ranked by MLB as the 45th-best prospect in the game. Lee, the eighth overall pick in the 2022 draft, was pegged 31st. The product of Cal Poly was impressive enough in his pro debut last summer that he finished the season at Double-A Wichita, and he'll be one of the non-roster players in big league camp - closely watching Correa as much as he can.
"He's my idol right now. To have him on the field with me and teach me and talk through some things, that's all I can ask for," Lee said at TwinsFest on Jan. 28. "I'm as lucky as anybody is in professional baseball. Right when he re-signed, it was, 'This was probably the best thing that could have happened to me.'
Just like Lewis, Lee doesn't consider Correa to be blocking him. Perhaps all three of them will be stationed around the diamond sometime in the future, or one of them finds his way to the outfield.
"I'll do whatever the team asks me to do. That's just the type of player I was made to be. Whatever I need to do, it will be done," said Lee, who turned 22 on Tuesday.
Correa was set to move to third base had his deal with the New York Mets not fallen through. That could eventually happen in Minnesota. For now, he's focused on investing in the development of both Lee and Lewis like he did in Houston with Jeremy Pena, who took over at shortstop as a rookie last year for the World Series champion Astros.
"When these guys come up to the big leagues, it helps. Eventually if they become superstars, it's just going to make us better," Correa said. We draft based on talent, not positions, and their talent is good enough to play anywhere in the infield or the outfield. That excites me."
___
AP MLB: https://apnews.com/hub/MLB and https://twitter.com/AP_Sports
Article Copyright © 2023 The Associated Press, All Rights Reserved.