Andrew Chafin gets $6.25M, 1-year deal with the Diamondbacks
Wed, Feb 15, 2023
MLB News (AP)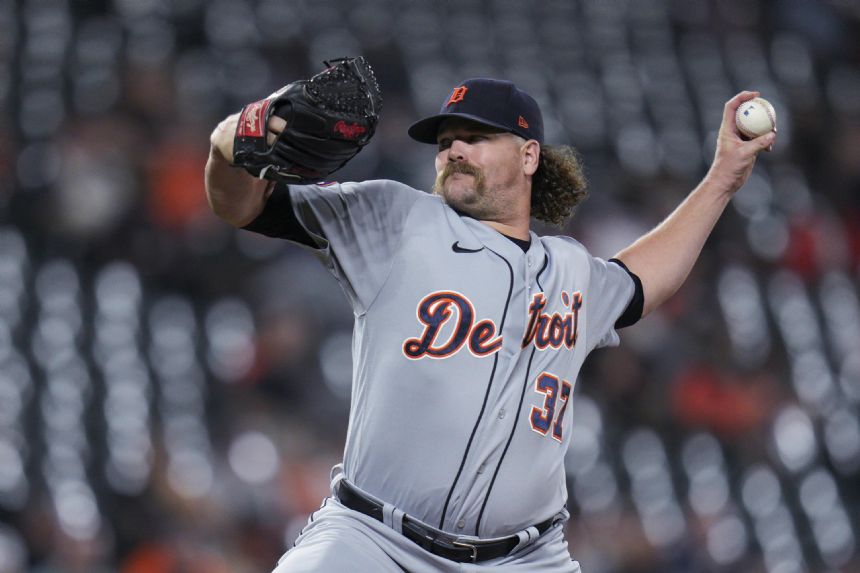 PHOENIX (AP) - Left-handed reliever Andrew Chafin and the Arizona Diamondbacks finalized $6.25 million, one-year contract on Wednesday.
Chafin gets $5.5 million this year, and the Diamondbacks have a $7.25 million option for 2024 with a $750,000 buyout. Chafin could earn $1 million in performance bonuses for pitching appearances: $250,000 each for 55, 60, 65 and 70. He would get a $250,000 assignment bonus if traded.
Chafin returned to Arizona after spending his first seven seasons with the D-backs from 2014-20.
He was 2-3 with three saves and a 2.83 ERA in 64 appearances and 57 1/3 innings last year, striking out 67 and walking 19. Chafin has 375 mound appearances since 2017, most among major league relievers.
He earned $6.5 million from Detroit and opted out of a deal that would have paid $6.5 million this year.
To make room for Chafin on the roster, the D-backs designated left-hander Tyler Holton for assignment.
___
AP MLB: https://apnews.com/hub/mlb and https://twitter.com/AP_Sports
Article Copyright © 2023 The Associated Press, All Rights Reserved.