AP source: Flyers fire GM Fletcher, give Briere interim job
Fri, Mar 10, 2023
Other News (AP)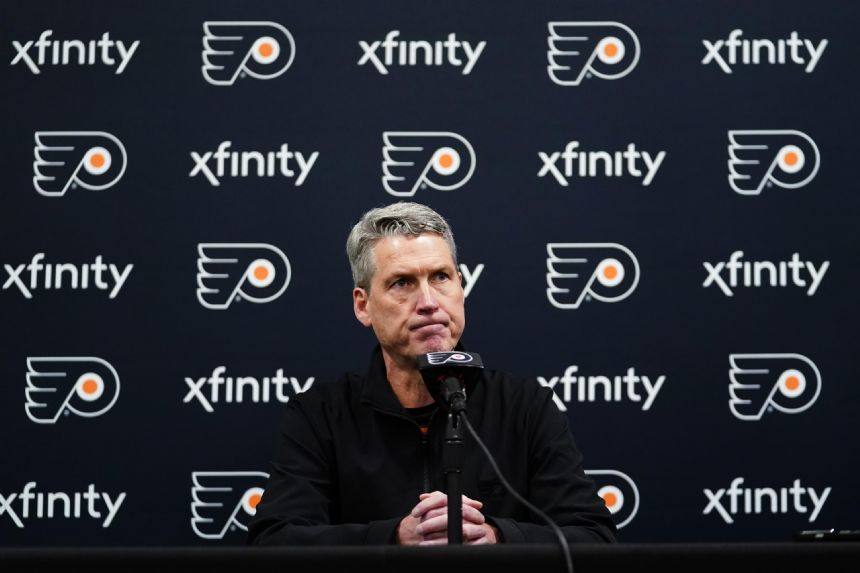 PHILADELPHIA (AP) - The Philadelphia Flyers have fired general manager Chuck Fletcher and promoted franchise great Danny Briere to the interim job, a person familiar with the decision told The Associated Press on Friday.
Fletcher was fired a week after he failed to make any major moves at the trade deadline for the scuffling franchise. The person spoke to The Associated Press on condition of anonymity because the move had not officially been announced.
The Flyers, who had just one playoff berth during Fletcher's 4 1/2 years on the job, are set to play Saturday in Pittsburgh. The Flyers are 24-30-11 this season and well out of the playoff race.
Briere helped the Flyers to their last Stanley Cup appearance in 2010, when they lost to the Chicago Blackhawks.
He's been considered a rising star in the front office and was promoted last year from his player development role to special assistant to the GM.
Briere is the third member of the 2005-06 Sabres team to land a GM job, joining co-captain Chris Drury, who's with the New York Rangers, and Mike Grier with the San Jose Sharks.
___
More AP NHL: https://apnews.com/NHL and https://twitter.com/AP_Sports
Article Copyright © 2023 The Associated Press, All Rights Reserved.