At 40, rock-solid Dante is crucial in making Nice the best defense in Europe's top leagues
Thu, Nov 9, 2023
Soccer News (AP)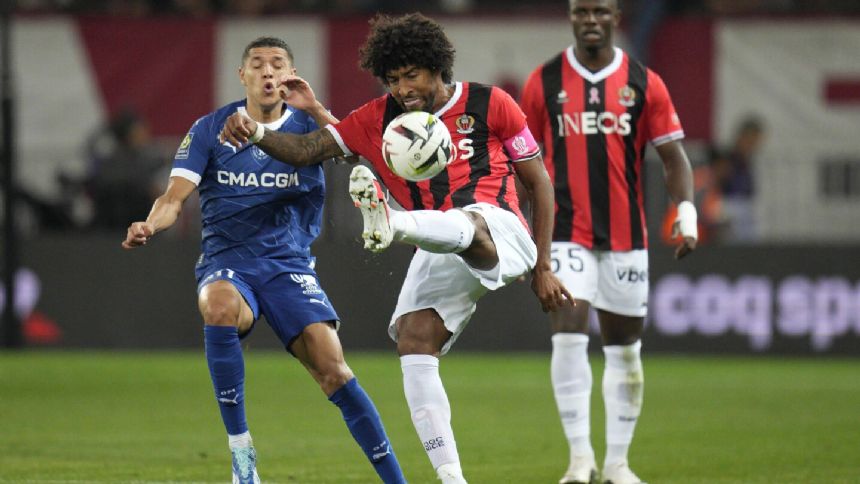 Enjoying its longest unbeaten run in more than 50 years, French league leader Nice looks like an unvenerable fortress fiercely defended by veteran captain Dante, who at 40 is as rock-solid as ever.
The only team still unbeaten in France this season, Nice has managed eight clean sheets in 11 matches and conceded just four goals.
At the heart of the defensive padlock set up by coach Francesco Farioli, former Brazil international Dante has been a crucial element.
Praised for his irreproachable work ethics and sober lifestyle, Dante is a leader by example, and an example of longevity.
Other news
Manuel Neuer hails 'phenomenon' Harry Kane for brilliant start with Bayern Munich
Union sweep Revs to advance to conference semifinals against Supporters' Shield winner Cincinnati
Really impressive Madrid and Sociedad advance in Champions League. Man United again falls in wild loss
He played 4,440 minutes in all competitions last season and has not missed a single minute of his club's new league campaign, contributing to make the Riviera side the best defense in Europe's top five leagues.
"Dante is a player with enormous intelligence," Farioli told the French league's website. "He knows when to back off and when to go for it. He knows how to defend in tight spaces and in wide areas. He can attack as well as defend."
Nicknamed the "CommanDante," he joined Nice seven years ago, having won the Champions League and four Bundesliga titles with Bayern Munich.
His French stint was almost cut short in November 2020 when he suffered an ACL tear in his left knee that many believed would bring his career to an end, but he returned the next season and helped the team finish with the best defensive record.
Dante, who is six years younger than Farioli, has not slowed down a bit since he signed a one-year extension last season. His statistics ahead of Friday's match against Montpellier are impressive, with 982 passes, 10 interceptions and 21 tackles completed, as well as 65% of duels won.
"He's 40 years old, he's a top performer, he looks my age," said France international Jean-Clair Todibo, Dante's center-back partner at Nice. "I have a lot of respect for Dante, and I think we all do. He's playing matches at a very, very high level, it's crazy what he's offering, I don't think people realize. He trains every day, he does not spare himself, and he puts in a great game every time."
Nice has a one-point lead over defending champion Paris Saint-Germain, which travels to Reims on Saturday looking to bounce back following a 2-1 loss against AC Milan in the Champions League. In other matches, third-place Monaco travels to Le Havre and Marseille plays at Lens.
At Montpellier, Nice will need to find a way to compensate for the absence of Youssouf Ndayishmiye. The Burundi midfielder has been a key player, bringing in a lot of defensive effort alongside Dante and Todibo, but he was sent off last weekend and is suspended.
"We obviously thought about what we could do," Farioli said. "The absence of Youssouf, who had thus far played every minute, is a blow for us. But it will also be a chance for other players to express themselves. We still have to think about it and find the best balance."
___
AP soccer: https://apnews.com/hub/soccer
SAMUEL PETREQUIN Petrequin is covering European news and sports.
twitter
mailto
"
Article Copyright © 2023 The Associated Press, All Rights Reserved.