Big battle takes center stage in No. 1 Purdue-No. 21 Indiana
Thu, Feb 2, 2023
NCAAB News (AP)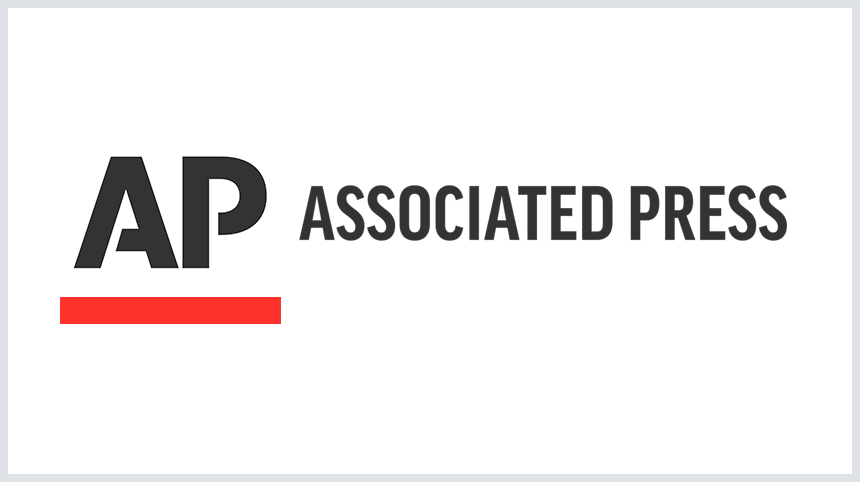 WEST LAFAYETTE, Ind. (AP) - Zach Edey arrived on Purdue's campus three years ago as an intriguing, inexperienced prospect. Today, college basketball's biggest player also is its most immovable force.
At 7-foot-4, 305 pounds and armed with a standing reach of 9 feet, 9 inches, Purdue's starting center towers over essentially everyone and overpowers defenders daring to get between him and the basket.
Unlike other recent college big men, he's not just another curiosity. The Toronto native, dubbed "Big Maple" by his proud mother, Julia, is a legitimately dominant athlete.
Roughly five years into his basketball journey, the former youth hockey and baseball star has emerged as a polished passer, rugged rim protector and double-double machine. His evolution has been so complete even the nation's best coaches struggle to solve Purdue's befuddling offensive riddle with Edey as the center of attention.
"He's bigger than any player I've ever coached against," Tom Izzo said after Edey had a career-high 38 points and 13 rebounds against Michigan State last Sunday. "When at the end of the day you can stop anywhere this side of the equator and throw the ball in the air and this monster is going to go get it, it makes it a little easier (for Purdue)."
On Saturday, though, Edey faces his toughest challenge yet when No. 1 Purdue (22-1, 11-1 Big Ten) visits No. 21 Indiana and Trayce Jackson-Davis.
The league's top big men are playing the best basketball of their careers as Purdue tries to protect the nation's top ranking in what will be the 216th meeting.
Edey has averaged 22.3 points, 12.3 rebounds and 2.1 blocks. during Purdue's current nine-game winning streak. This season, he's shooting 61.7% from the field, has the longest active streak of consecutive double-digit games in Division I (39) and has 18 double-doubles.
Jackson-Davis' recent numbers are actually better. Over the past six games, with five wins, he has played like the preseason favorite for Big Ten player of the year - averaging 24.2 points, 14.5 rebounds and 3.7 blocks. He now holds the school's career record for blocks (236), is fourth all-time in rebounds (1,010) and needs 41 points to become the first Indiana player to record 2,000 points and 1,000 rebounds.
In this matchup, though, the 6-foot-9, 245-pound Jackson-Davis stands seven inches shorter and 60 pounds lighter than Edey and it was a problem last season when Edey played fewer minutes and was less influential on the court.
Jackson-Davis got into foul trouble in the first matchup and wound up playing 12 minutes. His two-game totals were 19 points and seven rebounds in 43 minutes. The Hoosiers (15-7, 6-5) will need more out of him Saturday if they hope to close the gap in the Big Ten standings.
"As you know, last year Trayce didn't even get a chance to play him," Indiana coach Mike Woodson said Thursday. 'I don't want to get caught up in the Trayce-Edey thing. They're both great players. They're playing well for both teams, we've just got to see where it leads us."
How comparable are Edey and Jackson-Davis?
They shared last week's Big Ten player of the week honor. They're the only Power Five players averaging 19.0 points, 10.0 rebounds and 2.0 blocks. Both made the 20-player cut for the John R. Wooden Award list and the 15-player cut for Naismith Defensive Player of the Year. Woodson believes both are bound for the NBA, where he coached for a quarter-century.
Still, there is one major difference.
While Edey developed into an elite player, Jackson-Davis came to Bloomington as the state's 2019 Mr. Basketball Award winner and amid expectations he would put the school's prestigious program back on the national map.
Winning the most anticipated rivalry game in years and outperforming a foe many consider the frontrunner for national player of the year would help Jackson-Davis cement his legacy.
"It's the biggest game in the state of Indiana," Woodson said. "The rivalry is just what it is, man. The games have been pretty competitive. I know last year both games were very, very competitive. I can't help but think Saturday is going to be a competitive game, as well."
But it's the inside battle - Edey vs. Jackson-Davis - everyone will be watching and the battle that could dictate who wins Round 1.
"You have a decision to make when you play us, and sometimes we don't know what the decision is going to be. But when you have Zach Edey, you really, deep down, don't know how they're going to do things," Purdue coach Matt Painter said. "It's good to be 7-4 when you're double-teamed and you can be patient and just see over people (to pass)."
___
AP college basketball: https://apnews.com/hub/college-basketball and https://apnews.com/hub/ap-top-25-college-basketball-poll and https://twitter.com/AP_Top25
Article Copyright © 2023 The Associated Press, All Rights Reserved.