Borussia Dortmund fans throw fake money to protest UEFA's planned Champions League reforms
Tue, Nov 7, 2023
Soccer News (AP)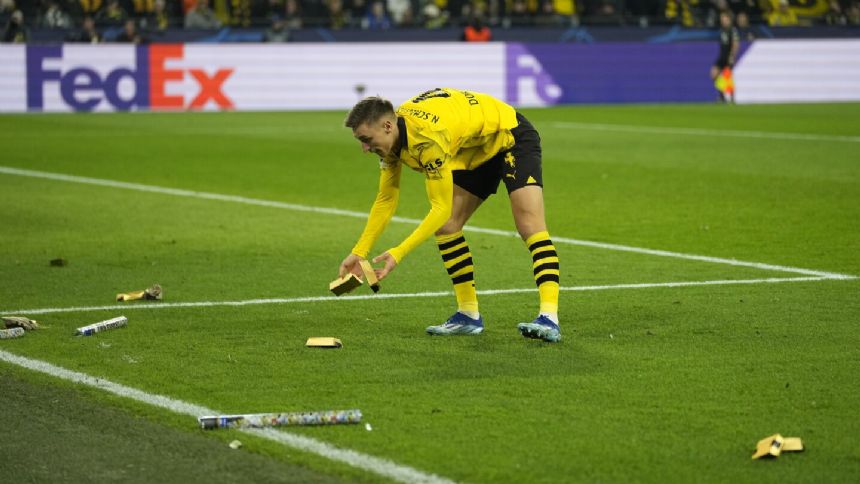 DORTMUND, Germany (AP) - Borussia Dortmund fans threw fake money and fake bars of gold onto the field during the team's Champions League game against Newcastle on Tuesday to protest UEFA's planned reforms of the competition.
The supporters held a huge banner across nearly the whole length of one of the goal-ends saying, "You don't care about the sport - all you care about is money!"
Another banner organized by the Sudtribune Dortmund supporters' group promoted the website www.nein-zur-cl-reform.de where the group makes its case against the reforms planned by European soccer's governing body.
UEFA wants to increase the number of participants and games in the Champions League.
"It's about the fan in front of the screen and an increase in the number of games that can be consumed in front of the screen," the supporters group said. "This results in higher TV revenues and therefore more money for associations and clubs - at the expense of players, fans and national competitions."
___
AP soccer: https://apnews.com/hub/soccer
"
Article Copyright © 2023 The Associated Press, All Rights Reserved.