Browns working out former Super Bowl MVP Joe Flacco following Deshaun Watson injury, AP source says
Fri, Nov 17, 2023
NFL News (AP)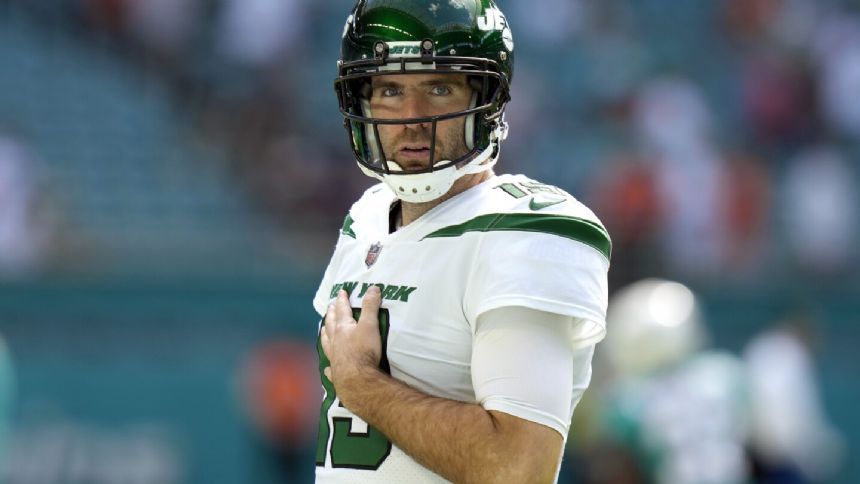 BEREA, Ohio (AP) - Former Super Bowl MVP Joe Flacco is working out Friday for the Cleveland Browns, who are still sorting through their changing quarterback situation, a person familiar with the visit told The Associated Press.
The 38-year-old Flacco could be an option for the Browns, who lost Deshaun Watson for the season earlier this week with a broken bone in his right shoulder.
Flacco is the only QB being worked out Friday at the team's facility, said the person who spoke on condition of anonymity because the club never publicly discloses any player workouts.
Flacco rallied the New York Jets to an improbable comeback win over the Browns last season. He hasn't been on any roster in 2023, but has kept open the possibility of returning and Cleveland has a pressing need.
Other news
Analysis: No Joe Burrow means no chance for the Cincinnati Bengals
Ravens handle Bengals 34-20 after Joe Burrow exits in the 2nd quarter with a wrist injury
Bengals QB Joe Burrow forced out of loss to Ravens with sprained wrist
Watson's injury has threatened to derail a promising season for the Browns (6-3), who are coming off a last-second win at Baltimore. But Watson won't be back until 2024 at the earliest, and the Browns need help now.
With Watson sidelined, the Browns are starting rookie Dorian Thompson-Robinson on Sunday against the Pittsburgh Steelers (6-3) with P.J. Walker as his backup. Thompson-Robinson threw three interceptions in his only start against the Ravens on Oct. 1.
Earlier this week, Browns general manager Andrew Berry said the team will add a third QB, but didn't specify if it would be to the active roster or practice squad.
Flacco was named Super Bowl MVP in 2013 after leading Baltimore to a 34-31 win over San Francisco. He completed 22 of 33 passes for 287 yards and three touchdowns.
The 6-foot-6 QB has passed for 42,320 yards and gone 99-81 as a starter in 180 career NFL starts. He played 11 seasons for the Ravens, three with the Jets and one in Denver.
Flacco had some of his best success against the Browns, going 18-3 with 31 TD passes.
___
AP NFL: https://apnews.com/hub/nfl
"
Article Copyright © 2023 The Associated Press, All Rights Reserved.