Cardinals legend Albert Pujols hits 699th career home run vs. Dodgers
Fri, Sep 23, 2022
MLB News (AP)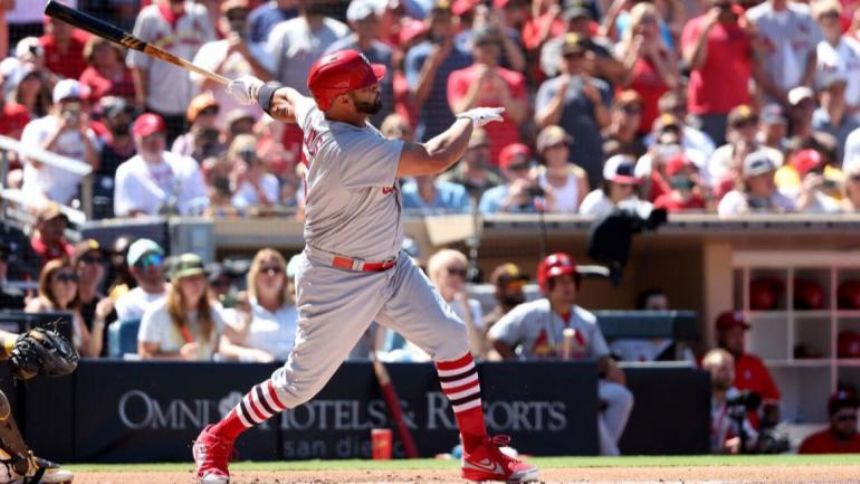 Just three players in Major League Baseball history have hit 700 career home runs and they are the some of the most prolific sluggers the game has ever seen: Barry Bonds, Hank Aaron and Babe Ruth.'
Cardinals legend Albert Pujols is now just one shy of joining that illustrious club. He clubbed career home run 699 on Friday against the Dodgers.
NO. 699????#AlbertPujols

??: MLBpic.twitter.com/RP24SdUSAU

- AP Sports HQ (@APSportsHQ) September 24, 2022
Pujols entered the season with the Cardinals knowing it was his last. He's never strayed from his declaration that he was playing in 2022 and not a single year longer, despite the possibility that he could get so close to 700 and still fall short. It's actually somewhat a surprise that he's gotten this close. It's taken a second-half surge.'
Pujols had just six home runs in the first half. He now has 14 since the All-Star break. In the process, -- who has 696 career home runs -- for fourth on the all-time list. Getting to 700 won't move Pujols on the career leaderboard, it's just a nice-round number. We celebrate things like 500 home runs, 3,000 hits, 3,000 strikeouts and the like, so being the fourth person to 700 home runs is a pretty significant accomplishment.'
Unless he homers again Friday, Pujols will have 10 games to hit just one more home run to get there.'
Left on the schedule for the Cardinals:'
Two games in L.A. against the Dodgers
Two games in Milwaukee
Three games at home against the Pirates
Three games in Pittsburgh
Surely Pujols and the Cardinals would prefer 700 to come in St. Louis, but it might be tough to thread that needle.'
Regardless, there's plenty of time left for just one more home run in his astounding career. Getting to 700 is the most important thing. Where he hits it is secondary.'
Article Copyright © 2022 The Associated Press, All Rights Reserved.