Champions League: How will Juventus cope without starters Giorgio Chiellini, Leonardo Bonucci, Paulo Dybala?
Tue, Mar 15, 2022
Soccer News (AP)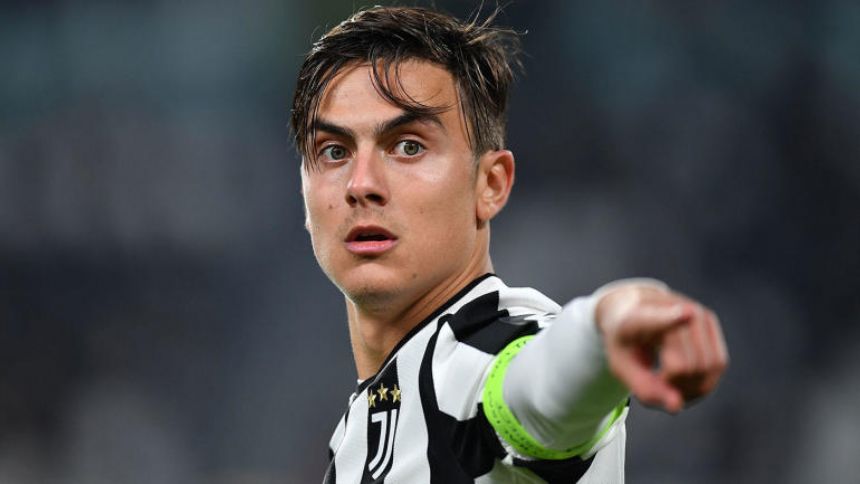 Juventus might be favored to get through this season's Champions League round of 16 (catch the action on Paramount+) against Villarreal in Turin on Wednesday, but they'll have to over come injuries to do it. After the first leg in Spain ended 1-1 Juventus will need to win the match since there is no longer an away goal rule and another draw won't be enough for the home team. Massimiliano Allegri's side need a positive result this year after failing to reach the quarter finals in the last two seasons. Juventus are now winless in each of their last seven first legged ties in the UEFA Champions League (D3 L4), leading to them being eliminated from four of their last five knockout ties in the competition. The last time they got past this stage came against Spanish outfit Atletico Madrid in 2018-19, when an outstanding hat trick from Cristiano Ronaldo led the Bianconeri to the quarter finals where they were eliminated by Ajax.
As announced by Massimiliano Allegri in the pre-match press conference there will be some key absences against Villarreal, including defender Leonardo Bonucci and American Weston McKennie, due to a season-ending injury sustained in the first leg. McKennie led Juve with three chances created in the first Leg. He is tied for second on Juventus with eight chances created in the Champions League this season. On the other hand, coach Allegri confirmed that "Chiellini is available, like Dybala and Bernardeschi. They are important players for us: substitutions can be a factor if needed. Bonucci is out, unfortunately he has played some matches like Empoli and Villarreal not feeling well. He made himself available, he was good but he has a calf problem that he can't solve. Chiesa, McKennie and Kaio Jorge are out for a long time."
Here are two major changes that Allegri will likely make to compensate for his missing starters.
1. A "new" defense
This won't be the first time this year that Allegri has been forced to be without his two Italian center-backs. Almost certainly Juventus will start with with Daniele Rugani and Matthijs de Ligt in the center of the defense, with Danilo back on the right and Mattia De Sciglio as left-back, with Alex Sandro still out injured. This does mean that it's likely that Juventus approach will be a bit different when it comes to defending. With Bonucci or Chiellini on the pitch, individual duels against the strikers are the main tactical approach used by Allegri but with Rugani and de Ligt there is more space for organized defensive tactics and Danilo can also cover the center of the box when needed as a sort of third center back. So, if the first choice center-backs were there the side would be willing to leave them isolated, trusting them to handle the threat posed by Villarreal's strikers, but on Wednesday expect a much more organized team approach with multiple players pitching in positionally to get the job done.
The role of Morata

Paulo Dybala's absence is not unexpected for Massimiliano Allegri, who many times this season had to deal with his injuries. Juventus without Dybala play in a total different way, with Alvaro Morata who becomes more central in the attacking movements especially when he plays alongside Dusan Vlahovic as they did in the first leg last month. Morata plays as sort of winger who has the tactical freedom to also attack the in the center. As his touches in the first leg show, the striker is generally pulling out wide to find the ball
Dybala will come in from the bench and can be a factor in the second half or in extra time if the original tactical plan doesn't work that well. Having him as plan B is better than not having him at all. Still, if Juventus must rely on Dybala in the latter stages of the match, it seems unlikely that they'll be happy with the flow of the match.
All in all, Juventus have proven to be a deep and resilient team over the last few months, and their struggles at the beginning of the season are well and truly behind them. They have enough depth to comfortably defeat Villarreal. But, as the last few years keenly demonstrate, just because Juventus should win, even despite their injuries, doesn't mean they will.
Article Copyright © 2022 The Associated Press, All Rights Reserved.