Farrell family ties tricky before Six Nations decider
Fri, Mar 17, 2023
Other News (AP)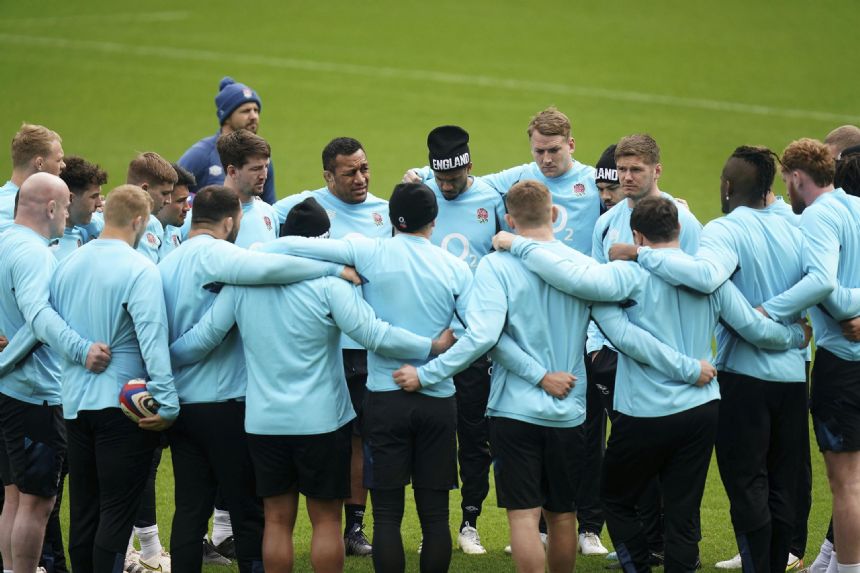 England captain Owen Farrell hopes his two young sons are wearing their England jerseys when he faces Ireland on Saturday in the Six Nations title decider.
Trouble is, youngsters Tommy and Freddie are staying in Dublin with grandad.
And grandad is coaching Ireland, hoping to pull off the Grand Slam at Owen's expense.
Andy Farrell took the boys to the Ireland captain's run on Friday at Lansdowne Road, where the families of all the players were invited to attend as a thank you.
Andy joked about his grandsons, "We'll see if we can squeeze them to cheer for Ireland."
The boys own England and Ireland jerseys.
"They're a bit young yet (to decide where their allegiances lie)," Owen said on Friday.
"They're just doing as their grandad's told them to. They're staying at their grandad's house so I guess it's his rules this weekend so far.
"I assumed - and I do still assume - that they will be wearing England jerseys but I see they're trying to sway them."
The Farrells' rivalry is a subplot of the sold-out match, and Owen says family support is toughest for his mum Colleen.
"She says she doesn't know what she wants to happen. It's a bit tough for her," Owen said.
"But in terms of us, we're just doing our job. (Andy's) not out there on the field, it's not direct competition. We've been doing it for a long time now."
They have been on opposite sides since Andy was sacked as an assistant coach by England after the 2015 Rugby World Cup. Andy was hired by Ireland as the defense coach in 2016, and became head coach after the 2019 World Cup.
In their matchups, Andy leads Owen 4-3.
Owen said of Andy, "There's definitely a lot of pride in our family for the job that he's doing."
No. 1-ranked Ireland is heavily favored to achieve only its fourth ever Grand Slam, and first in Dublin.
Owen has been restored to flyhalf after being dropped to the bench last week before England was hammered by France 53-10 at Twickenham.
"We're hurting a bit from last week," he said. "Everybody, especially from the outside, is very down about where we're at at the minute.
"That wasn't good enough, it never is in an England shirt. We've been looking at it closely, probably closer than everybody else, and we're looking at what we can do better and trying to get that out on the field tomorrow."
___
More AP rugby: https://apnews.com/hub/rugby and https://twitter.com/AP_Sports
Article Copyright © 2023 The Associated Press, All Rights Reserved.