Grab the chips and your favorite beverage because a full day of Top 25 games awaits on Week 4 slate
Wed, Sep 20, 2023
NCAAF News (AP)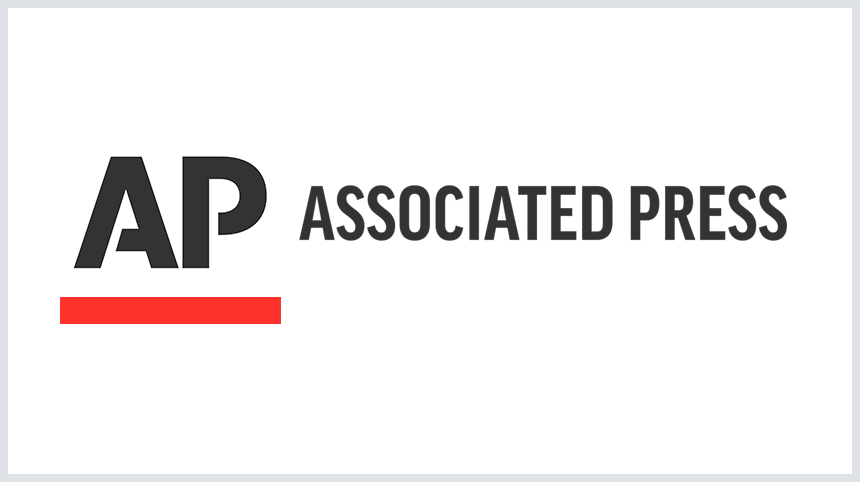 College football fans will want to get to the market or get their fall yard work done early Saturday so they can settle in to watch what on paper is the best day of games in a long time.
There are six games matching AP Top 25 teams, the most in September since 2006. The main attraction is No. 6 Ohio State at No. 9 Notre Dame at night.
Viewers will face hard decisions in the afternoon and might want to consider activating multiple screens.
That's when we'll find out if No. 13 Alabama can get its offense going with Jalen Milroe back at quarterback against No. 15 Mississippi; if Deion Sanders and No. 19 Colorado can continue their capitvating run on the road against No. 10 Oregon; and if the injured Cam Rising will be able to play for the first time this season in No. 11 Utah's home game against No. 22 UCLA.
Other news
College Football Picks: 6 games matching ranked teams in rare Statement Saturday in September
LSU safety Brooks recovering from emergency surgery to have brain tumor removed, family says
No. 4 FSU won't need any help getting up for Clemson, which has won 7 straight in the series
No. 7 Penn State hosts its annual "Whiteout" against No. 24 Iowa and No. 14 Oregon State will be at No. 21 Washington State in games that will go head-to-head with Ohio State-Notre Dame.
The day's warmup act: No. 4 Florida State at unranked Clemson in a possible preview of the ACC championship game.
BEST GAME
No. 6 Ohio State (3-0) at No. 9 Notre Dame (4-0), Saturday, 7:30 p.m. ET (NBC)
The Buckeyes found their rhythm in a sharp performance on both sides of the ball in a 63-10 win over Western Kentucky last week. Confidence is not an issue for Notre Dame, either. Heisman Trophy candidate Sam Hartman has led the Irish to 184 points, their most through four games since 1914.
This is only the teams' eighth all-time meeting, but it's the fifth as a top-10 matchup. Notre Dame hasn't beaten the Buckeyes since 1936.
The winner can check a box on the to-do list for earning a College Football Playoff spot. The loser can take solace in the fact it's still early and there are big games to come.
HEISMAN WATCH
Bo Nix has completed 78% of his passes and thrown for eight touchdowns with no interceptions while leading No. 10 Oregon to a 3-0 start, yet he's overshadowed in his own conference by 2022 Heisman Trophy winner Caleb Williams, the prolific Michael Penix Jr. and brash newcomer Shedeur Sanders.
This week is Nix's opportunity to go from fringe Heisman candidate to serious contender when Colorado, the best show in college football right now, comes to Eugene for a Pac-12 opener.
Nix has beaten Portland State, Texas Tech and Hawaii - and the Buffaloes don't move the needle most years. This year they do.
NUMBERS TO KNOW
9 - Consecutive September games won by UCLA.
10 - Penn State's streak of games in which it has scored at least 30 points, the longest in the nation.
16 - Wake Forest's nation-leading number of sacks, with 10 of them coming last week against Old Dominion.
31 - Washington's scrimmage plays of 20 yards or longer, most in the nation.
2012 - The last time Texas has started 4-0.
UNDER THE RADAR
BYU (3-0) at Kansas (3-0), Saturday, 3:30 p.m. ET (ESPN)
The Cougars open their first run through the Big 12 on a seven-game win streak dating to last season and coming off a thrilling come-from-behind win at Arkansas.
New defensive coordinator Jay Hill has the Cougars playing aggressively, and his unit's confidence is high after sacking KJ Jefferson four times. That's good, because Hill's charges will be going against Jayhawks QB Jalon Daniels at his best. Daniels is completing 75% of his passes for 287 yards per game since missing the opener with back tightness.
HOT SEAT
Tom Allen's seat at Indiana began warming up during an eight-game losing streak to end 2021 and got hotter by the week in 2022. It'll be downright blistering if the Hoosiers (1-2) don't beat Akron (1-2) of the MAC at home Saturday.
Indiana gets credit for making a game of it against Louisville after falling behind 21-0, and starting QB Tayven Jackson looks to be the right guy. Allen goes into the Akron game a 16 1/2-point favorite, according to FanDuel Sportsbook, and he's 12-2 against non-Power Five opponents, with both losses coming to Cincinnati.
Given that Allen's buyout is $20 million, the administration might not have the stomach to make a change. That could easily change if the Hoosiers don't take care of business this week and the bottom falls out in October.
___
AP college football: https://apnews.com/hub/college-football and https://apnews.com/hub/ap-top-25-college-football-poll
"
Article Copyright © 2023 The Associated Press, All Rights Reserved.