Guardians top prospects 2022: Daniel Espino, first-round pick in 2019 MLB Draft, leads Cleveland's list
Thu, Jan 6, 2022
MLB News (AP)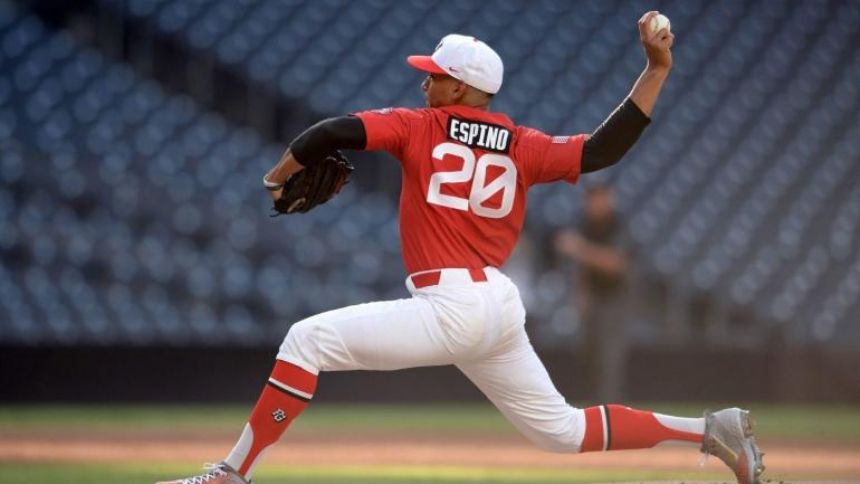 Major League Baseball's owners may have locked out the players, triggering the league's first work stoppage since 1994-95 and bringing the offseason to a halt, but that doesn't mean we're letting it derail our typical offseason plans. Indeed, AP Sports is in the process of highlighting the top three prospects for all 30 teams, as well as naming the top 50 prospects in the minors, regardless of team affiliation.
That journey finds us today focusing on the Cleveland Guardians' farm system.
Do note that these lists are formed after conversations with scouts, analysts, and player development folks from around the league. There is personal bias baked in, as one would expect from subjective exercises, so some disagreement is to be expected.
Now, onto the gasbaggery.
Daniel Espino, Wicked Breaking Balls. ??
Also hit 101mph. h/t @premier_sox
[Indians 1st round pick, 2019] pic.twitter.com/0CT0pNaXkc

- Rob Friedman (@PitchingNinja) May 20, 2021
1. Daniel Espino, RHP
History is not on the side of first-round high-school righties, yet Espino continues to reward the Guardians for selecting him 24th overall a few summers ago. In his first full professional season, he posted a bananas strikeout rate of 14.9 per nine innings across 91 frames. Arguably the wildest part of that number is that both his strikeout and walk rates improved after a midseason promotion to High-A, with the former jumping to 16.2 per nine and the latter dipping to 2.9 per nine. Espino is able to miss bats with a fastball he can dial into the upper-90s and a pair of average or better breaking balls. He needs to continue to work on his changeup and command -- he is a 21-year-old, after all -- but there's enough upside here to give him this ranking.
2. Brayan Rocchio, SS
The Guardians have a lot of quality shortstops in their system. Right now, Rocchio is the most promising of the bunch. He's a safe bet to remain at the six, and he's already had success at the Double-A level before he could even celebrate his 21st birthday. Consider that last season he batted .293/.360/.505 in 44 games against competition that, on average, was four years his junior. Rocchio could stand to walk more frequently, and he'll probably never hit a lot of home runs; he is, nevertheless, an intriguing prospect who isn't too far off from making his big-league debut.
18 year-old Brayan Rocchio makes a diving stop in the 5th inning. pic.twitter.com/rPEi9rNfmn

- Bally Sports Cleveland (@BallySportsCLE) March 23, 2019
3. Tyler Freeman, SS
Freeman has an odd profile for this day and age. He's a contact-dependent hitter who neither walks nor bops, resulting in 10 combined walks and home runs over the course of 180 plate appearances at Double-A. (He missed significant time because of a torn labrum.) Defensively, Freeman doesn't have the loud physical tools that are usually required from a shortstop, suggesting he might end up at second base. Should that come to pass, he'll attempt to become Cleveland's version of David Fletcher.
Article Copyright © 2022 The Associated Press, All Rights Reserved.