Harbaugh returns to sidelines to lead No. 2 Michigan against Rutgers
Thu, Sep 21, 2023
NCAAF News (AP)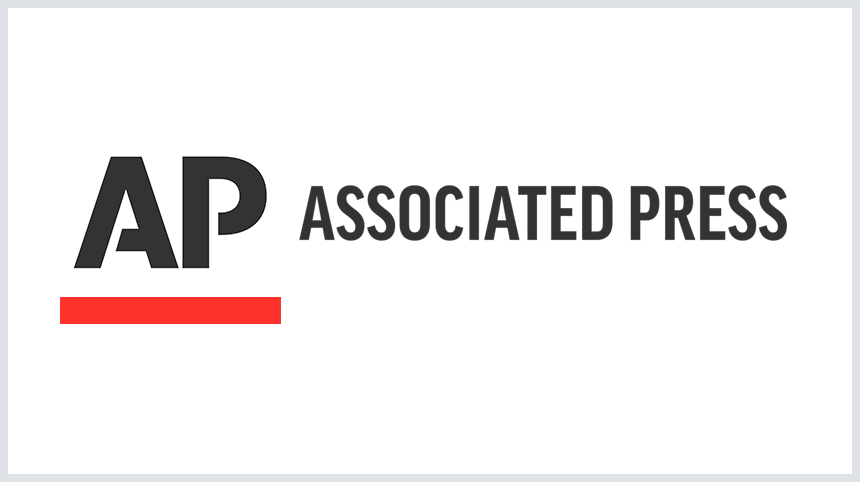 ANN ARBOR, Mich. (AP) - Jim Harbaugh is back where he belongs - the Michigan sidelines.
Harbaugh missed the first three games of the season because of a school-imposed suspension but will be back Saturday against Rutgers - his 100th game at his alma mater.
The No. 2 Wolverines (3-0, 0-0 Big Ten) rolled without him, outscoring East Carolina, UNLV and Bowling Green by a combined score of 96-16, and he made sure to credit everyone who played a part in keeping things running smoothly.
"A lot of people took the opportunity to step up and make this happen," he said Monday.
Other news
Cincinnati opens inaugural Big 12 slate against No. 16 Oklahoma
No. 2 Michigan gets Jim Harbaugh back for matchup with Rutgers
Is it the Pac-2 championship game when No. 14 Oregon State visits No. 21 Washington State?
The worst part for Harbaugh was trying to figure out where to watch the games.
"I went to a place I've never been - not on the sidelines as a player or a coach," he said. "I was at a friend's house for the first game, then I was at my house, and last week I was traveling and watched the game on a computer.
"I think seeing the games through a different lens has made me a better coach, and it has given me some ideas for new things to implement here."
The Wolverines have beaten Rutgers (3-0, 1-0) eight straight times and are heavy favorites to make it nine, but Harbaugh doesn't want anything about his suspension to be a distraction.
"We're going to keep chasing perfection," he said.
His players feel the same way.
"I'm fired up. It's going to mean something to have him back on the sideline," running back Blake Corum said.
Rutgers coach Greg Schiano knows that Michigan's talent is going to be a significant challenge, no matter who is coaching.
"Probably could be easily ranked No. 1, they are that good," he said. "There's absolutely no weaknesses in this team." UNBEATEN ON THE OTHER SIDELINE
Rutgers might be hoping that with all the hoopla surrounding Harbaugh's return they can slip into Ann Arbor under the radar. The Scarlet Knights are also 3-0 with a lopsided scoring margin (95-30), and they have a chance to go 2-0 in Big Ten play for the first time since they joined the conference.
The key will be defense, which was their strong point entering the season and has not changed. The unit is ranked seventh nationally in scoring defense, and opponents have averaged 69.7 yards per game rushing, 11th nationally. They are also 11th with five interceptions.
Rutgers is one of six teams that rank in the top 20 in both rushing offense and defense, along with Air Force, Oregon State, Syracuse, TCU, and UCLA.
McCARTHY NEEDS A COMEBACK
Michigan QB J.J. McCarthy put up video game numbers against East Carolina and UNLV, completing 48 of 55 passes for 558 yards and five touchdowns.
That came to a surprising end last week against Bowling Green, when he was 8-of-13 for 143 yards, two touchdowns and a career-worst three interceptions. It didn't matter against another overmatched non-conference opponent, but it could become important against the stout Rutgers run defense. If the Scarlet Knights can force McCarthy into high-pressure situations, they might have a chance to pull off the upset.
WONDERFUL WIMSATT
Scarlet Knights quarterback Gavin Wimsatt is also off to a fast start.
There was no doubt Wimsatt was the most talented quarterback on the roster when Schiano handed him the starting job this summer. The only question was his experience and his ability to play within the Scarlet Knights' offensive system.
Wimsatt has not turned the ball over. The redshirt junior has 28 rushes for 144 yards and two touchdowns and is 34 of 66 for 404 yards and three touchdown passes.
MICHIGAN HAS A DEFENSE TOO
With everything going on with the coaching staff and the offense, it is easy to forget how much talent Michigan has on defense.
They lead the nation in scoring defense (5.3 points per game) and are second in yards allowed at 222.3 per game. In 33 defensive possessions, Michigan has only allowed one touchdown and three field goals, even though the Wolverines have been pulling their starters early.
The Wolverines already have 33 players with a tackle, including 17 with a tackle for loss and eight with a sack.
"
Article Copyright © 2023 The Associated Press, All Rights Reserved.