Hernandez, Mariners hearing will set arbitration record
Fri, Feb 17, 2023
MLB News (AP)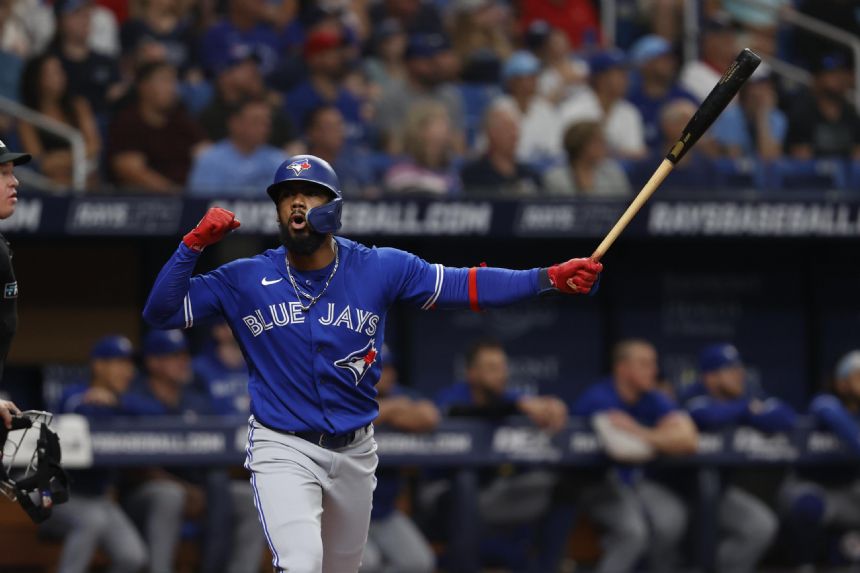 ST. PETERSBURG, Fla. (AP) - Outfielder Teoscar Hernandez went to arbitration with the Seattle Mariners on Friday and will set a record - win or lose.
Hernandez asked for a raise from $10.65 million to $16 million, and the Mariners argued for $14 million in a case heard Friday. The previous high for an arbitration award was $13.5 million by pitcher Gerrit Cole in his 2019 win over Houston and by pitcher Max Fried in his loss to Atlanta this year.
Also on Friday, the final day of hearings this year, St. Louis Cardinals pitcher Genesis Cabrera appeared before a panel. He has asked for a raise from $719,200 to $1.15 million, and the Cardinals argued for $950,000. The 26-year-old left-hander was eligible for arbitration for the first time after going 4-2 with a 4.63 ERA in 39 relief appearances.
Teams hold a 7-5 lead, with a decision due Friday for Pittsburgh first baseman Ji-Man Choi and six to be issued Saturday.
An All-Star in 2021, Hernandez hit .267 with 25 home runs and 77 RBIs in 131 games last season for Toronto, then was traded to Seattle in November for right-hander reliever Erik Swanson and minor league lefty Adam Macko. The 30-year-old Hernandez is eligible for free agency after this year's World Series.
The pending decisions also involve Los Angeles Angels outfielder Hunter Renfroe ($11.9 million vs. $11.25 million) and infielder Gio Urshela ($10 million vs. $8.4 million), and Tampa Bay relievers Ryan Thompson ($1.2 million vs. $1 million) and Colin Poche ($1.3 million vs. $1,175,000),
The 19 hearings this year were up from 13 last year and the most since 22 in 2018.
___
AP MLB: https://apnews.com/hub/mlb and https://twitter.com/AP_Sports
Article Copyright © 2023 The Associated Press, All Rights Reserved.