Jets starting Tim Boyle at QB vs. Dolphins in place of the benched Zach Wilson, AP sources say
Mon, Nov 20, 2023
NFL News (AP)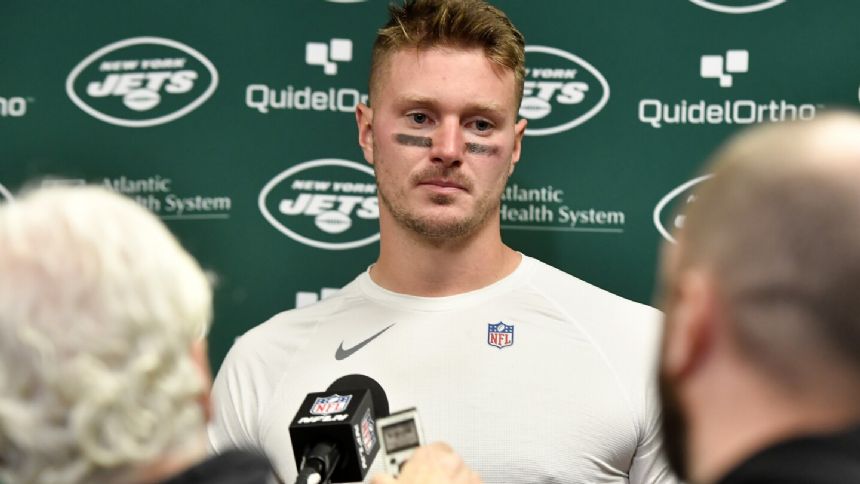 Tim Boyle will be the New York Jets' starting quarterback against the Miami Dolphins on Friday, two people familiar with the decision told The Associated Press.
Boyle replaces the benched Zach Wilson, who took over as the starter when Aaron Rodgers tore his left Achilles tendon four snaps into his debut with New York on Sept. 11.
It will be Boyle's fourth NFL start and his first since 2021 with the Detroit Lions. The people spoke to the AP on condition of anonymity Monday because the team hasn't announced the decision.
NFL Network first reported Boyle will take over at quarterback.
Other news
Seahawks believe QB Geno Smith should make it back in time for Thursday's game vs. 49ers
49ers safety Talanoa Hufanga will miss the rest of the season with a knee injury
Joe Flacco signs with Browns. Former Super Bowl MVP gives team depth, experience for playoff push
Wilson and the Jets' offense have struggled mightily this season, and coach Robert Saleh pulled the 2021 No. 2 overall draft pick late in the third quarter of New York's 32-6 loss at Buffalo on Sunday.
Boyle replaced Wilson - and now gets a chance at the starting job on a short week for the Jets as they face the AFC East-rival Dolphins in the NFL's first game played on Black Friday.
Boyle went 7 of 14 for 33 yards and an interception after replacing Wilson, who was 7 of 15 for 81 yards and a touchdown and an INT.
___
AP NFL: https://apnews.com/hub/NFL
DENNIS WASZAK Jr. Dennis is a pro football writer who covers the Jets and NFL
twitter
mailto
"
Article Copyright © 2023 The Associated Press, All Rights Reserved.