MLB Power Rankings: The nine most important series remaining in final weeks of 2022 regular season
Mon, Sep 19, 2022
MLB News (AP)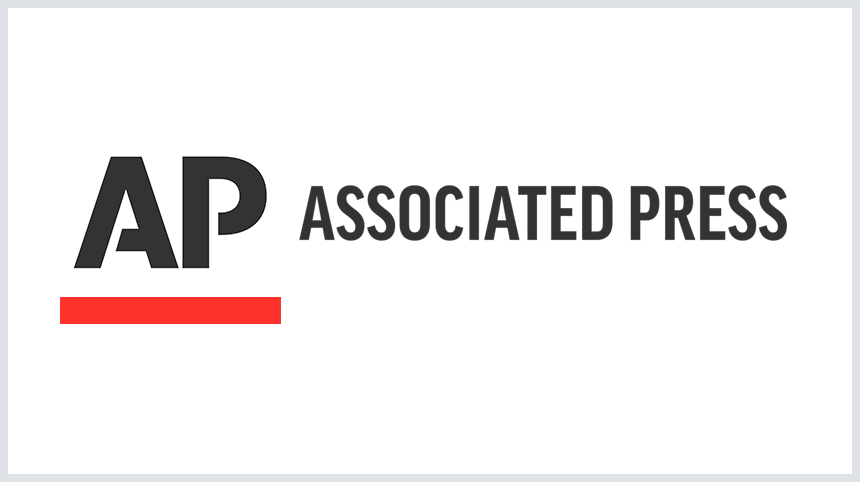 Two-and-a-half weeks. That's all we have left in the 2022 Major League Baseball season. It's flown by, right?'
Or has it? I'm convinced there's a paradox in each baseball season for those of us who live and breathe with it on a daily basis.'
On one hand, it's easy to say something like "it seems like just yesterday it was Opening Day!" I don't have a strong argument against it. I remember back in March when I was actually worried about the season being shortened, perhaps even drastically. It doesn't seem all too long ago that a deal was finally struck and the owners ended their voluntary lockout of the players. We rejoiced.'
Like I said, it doesn't feel like that long ago.'
Then again, Clayton Kershaw should have been removed ? Doesn't that feel like ages ago? It really does for me. It feels like a looooooooong time ago. It was April 13. By the end of the World Series, the beginning of the season will have seemed exponentially further back.'
It's a grind that goes quickly and such a statement only makes sense to those of us still paying close attention. If you know, you know.
With the limited time left in the regular season, here are the nine best series with playoff implications for both sides. We'll focus on the games where both teams are likely to have something to gain and something to lose, so you won't find a team like the Dodgers or Astros listed. (The series are listed in chronological order.)
1.'Mets at Brewers, Sept. 19-21 - Sweeping the doubleheader against the Giants on Sept. 8 seemed to get the Brewers back in their groove. They are now a serious threat to the Padres and Phillies for a wild-card spot. And the Mets, well, they are in a fight to the finish with the Braves. Big one here to start the week.'
2.'Blue Jays at Phillies, Sept. 20-22 - In all likelihood, both teams are safely in the tournament, but a collapse could doom either and there's jockeying within the wild-card spots for seeding. The Jays could be looking upward, too, and we'll get to that in a second.'
3.'Guardians at White Sox, Sept. 20-22 - The two teams only have three games remaining against one another. The White Sox desperately need to damage the Guardians before Cleveland finishes with a six-game series at home against the hapless Royals.'
4. Braves at Phillies, Sept. 22-25 - It's not head-to-head in the sense that they would be fighting for the same spot, but the Phillies could harm the Braves' chances to take the NL East while the Braves could make the Phillies fall out of playoff position. Hurting a rival is always fun, right? And both need to keep winning in their own right.'
5. Blue Jays at Rays, Sept. 22-25 - It's a four-game series, so while it looks like both teams will safely grab wild-card spots, there's always the chance a sweep here opens the door for the Orioles to climb back into the picture.'
6.'Yankees at Blue Jays, Sept. 26-28 - It could be over by the time this series is played. The Yankees might not be totally out of the woods, though. The lead right now is 5 1/2 games. If the Blue Jays can have it around four or five games and then sweep the Yankees, all of a sudden it's a race to the finish.'
Royals at Tigers, Sept. 27-29'- Just kidding. Two bad teams and I certainly wouldn't expect Royals fans to ever pay attention unless their team is in the playoffs. Can't stray from their brand.' '
7. Rays at Guardians, Sept. 27-29 - This is the last time the White Sox could get help -- and they desperately need it -- with the Guardians playing a worthy opponent. Also, the Rays could, possibly, be fighting for either a playoff spot or the AL East crown. At the very least, seeding will matter and it could lead to this being the exact same matchup in the wild-card round on a quick turnaround.'
8. White Sox at Padres, Sept. 30-Oct. 2 - The White Sox could be eliminated by this series, but if they are breathing down the necks of the Guardians -- or, somehow, leading the AL Central -- this is a big one. The Padres could be dealing with the Brewers and/or Phillies for the final playoff spot, too. Maybe do-or-die games for both teams? That would be fun.'
9. Mets at Braves, Sept. 30-Oct. 2 - Here we go. The best remaining series baseball has to offer. Assuming it stays this close (??), it'll be somewhat similar to a playoff series. Sure, the loser still makes the playoffs, but the stakes are high. Can we get greedy? Let's get greedy. Please, Baseball Gods, let these two teams be tied heading into the series. We don't ask you for much!'
Obviously, these aren't the only series worth watching and there are plenty of possible playoff previews (the Rays and Astros square off twice and the Dodgers play the Cardinals, for example).'
The point is, while the grind is winding down and playoffs feel imminent, there are still plenty of regular-season series worth our attention.'
Biggest Movers
| Rk | Teams | ' | Chg | Rcrd |
| --- | --- | --- | --- | --- |
| | | From the 1884 Brooklyn Atlantics through the 2016 Los Angeles Dodgers, this franchise had seen six 100-win seasons. Since then, there have been four 100-win efforts out of five full seasons. | -- | 101-44 |
| | | The Astros are very likely to join the Dodgers with four 100-win years out of the last five full seasons. This franchise previously had just *one*. | -- | 96-51 |
| | | I have an NL Rookie of the Year vote this season and I'm having a blast tracking the top two. Looks like a fight to the finish. | -- | 91-55 |
| | | It's easy, and, yeah, obvious that the Mets should have to pay for getting swept at home by the Cubs in the midst of a furious divisional race. But the Braves barely even made them pay for it! The Mets really might've dodged a bullet there before getting right against the hapless Pirates. | -- | 93-55 |
| | | We're officially in "watch every single Aaron Judge plate appearance" territory. I mean, you should have been doing it the last few weeks anyway, but now it's as serious as it gets. Also, in addition to the homers, he's now slugging .701. No one has slugged over .700 in a full season since Barry Bonds in 2004 (.812, which ... lol). | 1 | 88-58 |
| | | There's been so much focus on Albert Pujols' pursuit of 700 homers and then this past week, rightfully, on Adam Wainwright and Yadier Molina setting the MLB record for most games together by a battery that Paul Goldschmidt's unreal season has been a bit on the backburner. The MVP frontrunner is still within striking range of the first NL Triple Crown since Hall of Famer Joe "Ducky" Medwick in 1937. | 1 | 87-61 |
| | | Blowing that game Sunday did some serious damage to their chances at the AL East. | 1 | 83-64 |
| | | Great to see Shane McClanahan return, but even greater to see five scoreless innings against the Blue Jays. | 1 | 82-64 |
| | | It's been six outings since Josh Hader's last meltdown. He's struck out seven in six innings with only one walk and three hits in that span. Juan Soto had two hits, including a home run, Sunday, too. Maybe things are trending the right way. | 3 | 81-66 |
| | | They've won 11 of their last 14 and have effectively knocked the Twins back to where they shouldn't matter. Can the Guardians finish? | 1 | 79-67 |
| | | I didn't even mention the Mariners in the intro, but it wasn't an oversight. It's because the rest of their schedule is pathetically weak (A's, Royals, Rangers, A's and Tigers). Should be smooth sailing. Then again, they just got swept by the Angels. | 4 | 80-65 |
| | | That's now four straight losses and they have to deal with the Blue Jays and Braves this coming week. They better stop messing around or they'll be left out. | 2 | 80-66 |
| | | They've won seven of their last 10. They do have series against the Cardinals and Mets remaining, but four against the Reds and Marlins each should bode well for their chances to keep pushing the Phillies and Padres. | -- | 78-68 |
| | | Of the top eight in bullpen ERA this season, the Orioles look like the only team that won't make the playoffs. This was a group full of retreads or "never-will-bes" heading into the year. The closer was traded in late July. If this is a glimpse of how they'll develop pitching, they could be scary good down the line. | 1 | 76-69 |
| | | Feels like they probably need to sweep the Guardians, right? It's the last head-to-head chance and you'd prefer needing minimal help from other teams. | 1 | 76-71 |
| | | Xander Bogaerts could be the one preventing Aaron Judge from winning the Triple Crown. I guess that's what they have left to play for. | -- | 71-75 |
| | | I did not include the Twins in the intro, as they are six games out. A win Monday gets it to five and the Twins do have six games left against the White Sox. They'll need a lot of help, but they aren't dead. | -- | 73-73 |
| | | I realize that almost everything that could have possibly gone their way last season did, which is how they won a ridiculous 107 games. Still, to go from that to *this* means they should be prepared for a very aggressive offseason. They can start with an effort to bring Aaron Judge home. | -- | 69-77 |
| | | They've got some really nice, foundational pieces here. It'll be interesting to see how aggressive they are in the offseason. | -- | 68-78 |
| | | It's now official that they haven't had a winning record since 2015. Pathetic. | -- | 64-82 |
| | | Daniel Bard is now up to 32 saves with that sub-2.00 ERA. He's been such a feel-good story there in Colorado. | -- | 64-82 |
| | | Through just 10 games, Josh Jung certainly flashes good upside. He's also struck out 18 times against zero walks in 40 at-bats. | -- | 63-83 |
| | | Non-contending teams are always looking to take positives from their young players into the next season, but sometimes it can work with a veteran, too. Marcus Stroman has a 2.70 ERA in his 13 starts since returning from the injured list. He had a shoulder injury and COVID early in the season and will be more comfortable heading to 2023. | 1 | 62-84 |
| | | Don Mattingly is a lame duck, contractually. The best bet is there's a new Marlins manager come next spring. | 3 | 60-87 |
| | | The Reds have used 65 players this season, which leads the majors. That's probably not a category to lead. | 2 | 58-89 |
| | | The last time the Tigers fell shy of 100 home runs as a team -- in a full season, so we're excepting 2020 and 1981 -- was 1954. They have 93 home runs this season. | 1 | 55-91 |
| | | In looking at their inability to develop pitching for quite a while now, it seems like Brady Singer is an outlier and maybe it's time to move on from Dayton Moore. | 1 | 58-89 |
| | | The last time the Pirates lost 100 games in back-to-back seasons was 1952-54. They have a chance to avoid dubious history, but it'll be tough. | 1 | 55-92 |
| | | Stephen Strasburg this past week said he's not sure he'll ever be healthy enough to pitch again. What a ride, huh? He probably couldn't have lived up to his hype unless he was a Hall of Famer, but two top-five finishes in Cy Young voting, a World Series MVP and over $200 million in career earnings isn't too shabby. | 1 | 51-95 |
| | | As a reminder, they raised season ticket prices this season. Yes, after offloading a big chunk of their good players. Line that one up for me, people who think player salaries determine ticket prices. | -- | 53-94 |
Article Copyright © 2022 The Associated Press, All Rights Reserved.