No. 20 UNC is leaning on a productive ground game entering a matchup with Minnesota
Thu, Sep 14, 2023
NCAAF News (AP)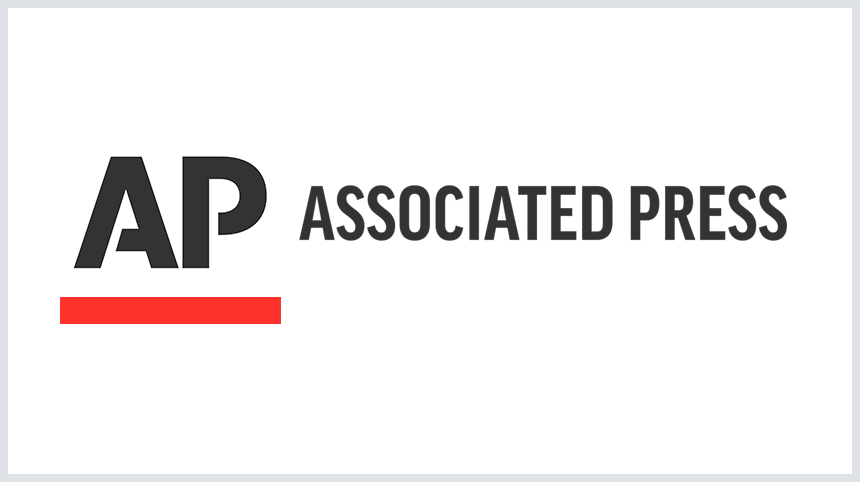 CHAPEL HILL, N.C. (AP) - Preseason expectations grew for No. 20 North Carolina thanks largely to the return of star quarterback Drake Maye. Yet the Tar Heels enter Saturday's game against Minnesota with their ground game providing much of the offensive punch.
The Tar Heels (2-0) are tied for ninth nationally by averaging 243.5 yards rushing, highlighted by Omarion Hampton running for 234 yards - the No. 2 total for any Bowl Subdivision game as of Thursday - in last weekend's double-overtime win against Appalachian State.
Meanwhile, Maye hasn't opened the season with prolific numbers as a Heisman Trophy candidate working under a new coordinator and with his presumed top target not cleared to play by the NCAA. Maye, who threw 38 touchdown passes in his first full season as the starter, has thrown for two touchdowns and two interceptions in two games.
"Drake's wonderful and we only want to win, period, 100%," Tar Heels coach Mack Brown said. "We're not into any of the other stuff. Somebody asked Drake after the game ... 'What about not throwing as much?' or something. He said, 'I would've handed it to Omarion, too. Nobody could stop him.'
Other news
Kentucky hosts MAC member Akron in final non-league warm up before beginning SEC play
UCF will be missing QB John Rhys Plumlee against Villanova before starting Big 12 season
Colorado St coach pokes at Deion Sanders for wearing hat, sunglasses before game with Colorado
"So it's about winning games. That's all it's about. And Drake's totally about that."
The challenge against the Gophers (2-0) is moving the ball against one of the nation's top defenses, regardless of how many times Maye throws it. Minnesota is tied for 10th nationally after allowing 16 points through two games and tied for eighth by allowing 223.5 total yards.
"They can beat you a lot of ways," Gophers coach P.J. Fleck said, adding: "When we say stop it, we have to play our style. We have to make them put a lot of a lot of long drives together if they want to score, eliminate explosive plays and get some takeaways."
EMERGING FRONT
The Gophers had four sacks against Eastern Michigan last week and have seven in two games, putting them on pace to smash their paltry 2022 season total of 19. With most of the defensive line returning from last year, the group has seen gains with new position coach Winston DeLattiboudere, a former Gophers defensive lineman.
"All winter, all summer, we've been working on the pass rush and just getting better at the fundamentals," defensive tackle Kyler Baugh said. "I feel like now we're getting to see our hard work pay off."
WIDE RANGE
UNC's season-opening win against South Carolina came behind a surprisingly productive pass rush with nine sacks. The Tar Heels has no sacks against the Mountaineers, though coordinator Gene Chizik said it wasn't a step back.
"A lot of times our coverage wasn't as tight as we would like it, so we'll work on that this week, tightening up some coverages," he said. "But we were just a step, just a hair off."
SUSTAINING DRIVES
The Tar Heels have been among the nation's best at keeping the chains moving. They're fifth in the FBS in third-down conversion rate at 61.5%, a product both of the successful ground game and Maye completing 72.5% of his passes.
GETTING CLOSE, BUT ...
The Gophers have moved inside the 20-yard line eight times in two games but only have reached the end zone three times, the second-worst red-zone touchdown percentage in the Big Ten thus far. The absence of Mohamed Ibrahim, the program's all-time leading rusher, makes a difference.
"It used to be, 'Give it to Mo and we'll just rhino right ahead and get in there,'" Fleck said. "I don't know if we have that back right now, the rhino to put the head down and go carry four people into the end zone. We have to be a little bit more creative with that, and we will be."
Graduate transfer Sean Tyler and true freshman Darius Taylor are the top two ball carriers this season. Taylor had 33 carries for 193 yards and a touchdown last week against Eastern Michigan.
DELAYED INTRODUCTION
This is the first meeting between the schools and part of a home-and-home series that concludes next year at Minnesota. The teams were originally slated to meet in 2013 and 2014, but the Gophers canceled that series and paid an $800,000 buyout fee as then-coach Jerry Kill wanted a softer nonconference schedule.
___
AP Sports Writer Dave Campbell in Minneapolis contributed to this report.
___
AP college football: https://apnews.com/hub/college-football and https://apnews.com/hub/ap-top-25-college-football-poll
"
Article Copyright © 2023 The Associated Press, All Rights Reserved.