No. 7 Penn State ready for gritty battle against No. 24 Iowa
Thu, Sep 21, 2023
NCAAF News (AP)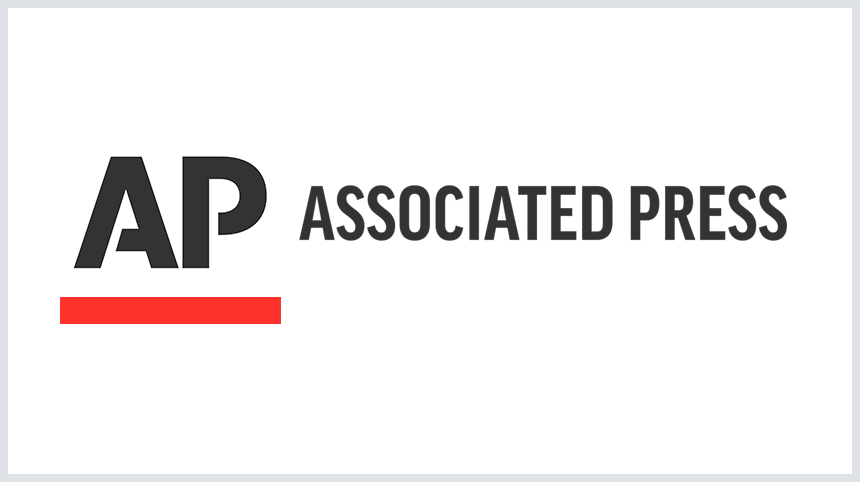 STATE COLLEGE, Pa. (AP) - Penn State players have always claimed to draw energy from a crowd of 110,000 ravenous fans who pack one of the country's largest venues all wearing white.
Cornerback Kalen King and the rest of the No. 7 Nittany Lions defense have built plenty of momentum to this point and believes they can feed off it again on Saturday when Penn State hosts No. 24 Iowa in a white-walled Beaver Stadium.
The Hawkeyes believe they can silence the masses.
"They've got a lot of good guys on the defensive side of the ball over there," King said. "We've got a lot of good guys on the defensive side of the ball over here. I just feel like it's going to be a real competitive game, a real tough game, a real gritty game."
Other news
No. 6 Buckeyes' visit to No. 9 Notre Dame is Big Ten's top game; No. 24 Iowa is at No. 7 Penn State
Grab the chips and your favorite beverage because a full day of Top 25 games awaits on Week 4 slate
No. 7 Penn State defense gets five takeaways and pulls away from Illinois in 30-13 victory
It usually is when these two teams tangle.
Four of their last five meetings have been decided by six points or less. They've featured back-and-forth paces, late offensive heroics, dialed-in special teams play and hard-hitting defense.
"It's funny in conference play, sometimes some teams match up that way and some don't," Iowa coach Kirk Ferentz said.
Defense has been both teams' specialty so far this year.
The Nittany Lions (3-0, 1-0 Big Ten) forced five turnovers against Illinois and have forced 33 turnovers since the start of last season. No FBS team has scored more points off takeaways than the 9.69 points Penn State is averaging per game.
Iowa, meanwhile, has trucked on in its typical fashion. The Hawkeyes (3-0, 0-0 Big Ten) held Western Michigan to just 35 yards and one first down in the second half last week and sit 18th in scoring defense.
They're going to be in the spots they need to be in," Penn State quarterback Drew Allar said. "They're just very disciplined and they play very tough, similar to our defense, they got guys running to the ball in all situations."
SHORTHANDED HAWKS
Iowa will be without its leading receiver and two of its top three rushers.
Tight end Luke Lachey had ankle surgery on Tuesday and will miss the rest of the year. He led Iowa with 10 catches for 131 yards before he was hurt last week.
Meanwhile, Ferentz said running back Kaleb Johnson will miss his second-straight game and Jaziun Patterson is also out. They've combined for 195 yards and two touchdowns on 55 carries so far.
MORE EXPLOSIVES
Penn State coach James Franklin would like to see more explosive plays from his offense.
So far, Penn State has run just nine plays for 20 yards or more. The Nittany Lions generated 68 last year. Franklin believes more big plays are coming, especially in the running game with star backs Kaytron Allen and Nick Singleton.
It just might take a few big plays in the passing game to open them up.
"It's been very obvious that over the first three weeks people are saying their defensive game plan is going to be based on stopping our running game," Franklin said. "We can show that we can consistently be (explosive) in the passing game and cause real significant problems if you choose to play that way."
JUST MISSING
Allar knows he missed at least one wide-open touchdown throw a week ago and misfired on a few others that might've been big gains.
The first-year starter will face arguably his toughest test against Iowa coordinator Phil Parker's zone-heavy defense.
"If I put the ball in front, we get a broken tackle and the receivers can do their thing out in open space or even the running backs do their thing out in open space and that would create a lot of explosives," Allar said.
PLAYING CATCH UP
Iowa quarterback Cade McNamara spent the last two weeks getting up to speed after a quadriceps injury limited him in camp.
Ferentz said the former Michigan quarterback has been able to do more and more and this week marks the second time he's been a full participant in the team's full slate of practices.
"It's going to be another step up, but good news is he's a veteran player who has done it" Ferentz said. "And at least he's got that to draw upon. But you still need to be in the here and now in terms of practice."
___
AP college football: https://apnews.com/hub/college-football and https://apnews.com/hub/ap-top-25-college-football-poll
"
Article Copyright © 2023 The Associated Press, All Rights Reserved.