Today in Sports - Week Ahead, November 17 - 23
Thu, Nov 16, 2023
NFL News (AP)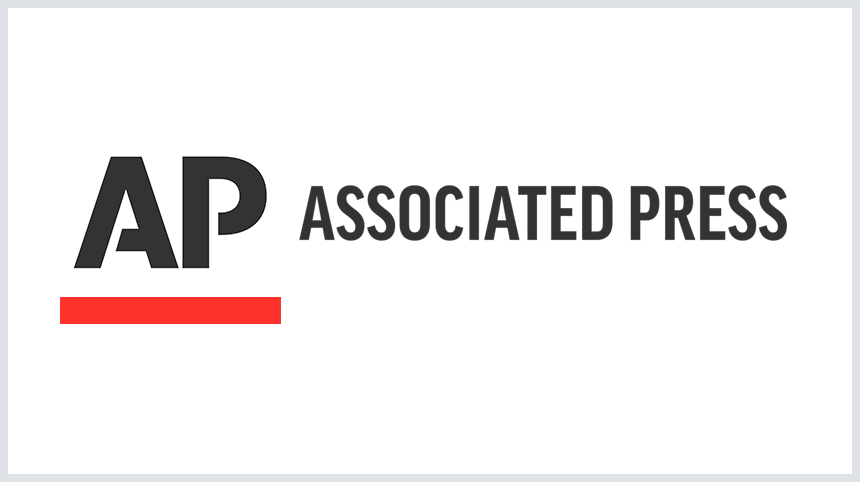 Nov. 21
1953 - Notre Dame ties Iowa 14-14 by faking injuries in both halves. With two seconds to go in the first half, a Notre Dame player stops the clock by faking an injury and the Fightin' Irish score on the next play. With six seconds left in the game and Notre Dame out of timeouts, two players fake injuries and the Irish score on the last play to tie the game.
1965 - The Cotton Bowl is packed with 76,251 fans, giving the Dallas Cowboys their first home sellout. The Cleveland Browns spoil the day with a 24-17 win.
1971 - The New York Rangers score eight goals in the third period of a 12-1 rout over the California Seals.
Other news
No. 2 Michigan looks to stay unbeaten at Maryland. Harbaugh may, or may not, be on sideline
No. 5 Washington can secure spot in Pac-12 title game with win over No. 10 Oregon State
No. 11 Louisville takes its bid to land an ACC championship game spot to Miami
1981 - Brigham Young's Jim McMahon passes for 552 yards in a 56-28 victory over Utah. Gordon Hudson sets the NCAA record for yards gained by a tight end with 259.
1982 - The NFL resumes play after seven weeks of the season were canceled when the NFL Players Association went on strike Sept. 23.
1987 - The Columbia Lions extend their Division I-record losing streak to 41 games with a 19-16 loss to Brown. Columbia gives up a touchdown with 47 seconds left in the game.
1987 - Southwestern Louisiana quarterback Brian Mitchell rushes for 271 yards and four touchdowns and passes for 205 yards in a 35-28 victory over Colorado State.
1998 - Villanova's Brian Westbrook becomes the first player to record 1,000 yards rushing and receiving in the same season and catches two touchdowns to lead the Wildcats to a 27-15 victory over Rhode Island.
2004 - Roger Federer wins a record 13th straight final, beating Lleyton Hewitt 6-3, 6-2 in the title match of the ATP Masters Cup. Federer breaks the record of 12 straight finals victories shared by Bjorn Borg and John McEnroe.
2008 - Michigan's 42-7 drubbing by Ohio State put a merciful end to the worst season in Michigan's 129 years of intercollegiate football. The Wolverines (3-9) lose the most games in school history.
2010 - Jimmie Johnson becomes the first driver in the seven-year history of the Chase for the Sprint Cup championship to overcome a point deficit in the season finale, finishing second to Ford 400 winner Carl Edwards while winning his record fifth consecutive title.
2015 - Brent Burns scores twice and Patrick Marleau gets his 1,000th career point - an assist on Burns' first goal - to lift the San Jose Sharks over the Pittsburgh Penguins 3-1.
2015 - Wes Washpun scores 21 points as Northern Iowa stuns top-ranked North Carolina 71-67 for its first win over the nation's No. 1 team. The Panthers use a 29-8 run in the second half to turn a 50-34 deficit into a 63-58 lead. The Tar Heels scheduled the trip to Cedar Falls so senior Marcus Paige could play in his home state. Paige doesn't play because of a broken bone in his right hand.
2016 - Mackenzie Hughes holes an 18-foot par putt from off the green to win the RSM Classic and become the first rookie in 20 years to go wire-to-wire for his first PGA Tour victory. Four players return for the third extra playoff hole at the par-3 17th. Hughes makes his putt and watches Blayne Barber, Henrik Norlander and Camilo Villegas all miss par putts from 10 feet or closer.
2021 - Alexander Zverev of Germany captures his second ATP Finals men's tennis title defeating world #2 Daniil Medvedev 6-4, 6-4 in Turin.
_____
Nov. 22
1945 - Jim Benton of the Cleveland Rams is the first NFL player to have more than 300 receiving yards in a game. Benton has 10 receptions for 303 yards and a touchdown in a 28-21 victory over the Detroit Lions.
1950 - The Fort Wayne Pistons edge the Minneapolis Lakers 19-18 in the lowest-scoring game in NBA history. John Oldham leads the Pistons with five points and George Mikan had 15 of the Lakers' points.
1959 - The AFL holds their first player draft. First round choices are Boston, Gerhard Schwedes; Buffalo, Richie Lucas; Dallas, Don Meredith; Denver, Roger LeClerc; Houston, Billy Cannon; Los Angeles, Monty Stickles; Minneapolis, Dale Hackbart; New York, George Izo.
1965 - Muhammad Ali knocks out Floyd Patterson in the 12th round to retain the world heavyweight title in Las Vegas.
1981 - Kellen Winslow of the San Diego Chargers catches five touchdown passes in a 55-21 rout of the Oakland Raiders.
1986 - Mike Tyson becomes the youngest heavyweight champion ever when he knocks out Trevor Berbick in the second round to win the WBC heavyweight title in Las Vegas.
1986 - Wayne Gretzky, playing in his 575th NHL game, scores his 500th goal in the Edmonton Oilers' 5-2 victory over the Vancouver Canucks.
1992 - North Carolina wins its seventh straight Division I women's soccer title with a 9-1 win over Duke. The Tar Heels also set the record for most goals in a championship game.
1998 - John Elway of the Denver Broncos joins Dan Marino as the only players with 50,000 yards as the Broncos post a 40-14 victory over the Oakland Raiders.
2003 - The Montreal Canadiens beat the Edmonton Oilers 4-3, in the NHL's first outdoor game. The game marking the 86th anniversary of the founding of the league is played in front of a record crowd of 57,167 at a football arena in Edmonton.
2003 - Utah ends BYU's NCAA-record streak of 361 consecutive games without being shutout when the Utes beat the Cougars 3-0 in Provo, Utah. Wind and snow limits both offenses. Bryan Borreson's 41-yard field goal is the all the 9-2 Utes need to clinch the Mountain West conference title. The Cougars had scored in every game dating back to Oct. 3, 1975.
2006 - Teemu Selanne scores his 500th career goal in Anaheim's 3-2 loss to Colorado. Selanne, the 36th player in NHL history to reach the milestone, joins Jari Kurri as the only Finnish-born NHL players to score 500 goals.
2008 - Abilene Christian sets a record for points in an NCAA playoff game, beating West Texas A&M 93-68 in the second round of the Division II playoffs.
2010 - Alex Kovalev records his 1,000th point with a power-play goal midway through the first period of Ottawa's game against Los Angeles.
2012 - New England embarrasses the New York Jets with a 35-point second quarter in a 49-19 victory to give and Bill Belichick his 200th NFL victory. Belichick is the eighth coach in NFL history with 200 career victories, including the playoffs.
2014 - Samaje Perine of Oklahoma sets the single-game FBS record by rushing for 427 yards in the Sooners' 44-7 in over Kansas. Perine breaks the single-game FBS record of 408 set by Wisconsin's Melvin Gordon a week earlier.
2015 - Novak Djokovic wins his fourth straight title at the season-ending ATP finals by beating six-time champion Roger Federer 6-3, 6-4. Djokovic, who won three Grand Slam titles this year and reached the final in the other, caps the best season of his life.
2020 - Russian Daniil Medvedev wins ATP World Tour Finals tennis title beating Dominic Thiem of Austria 4-6, 7-6 (7-2), 6-4 in London.
_____
Nov. 23
1947 - Sammy Baugh throws six touchdown passes as the Washington Redskins beat the St. Louis Cardinals, 45-21.
1958 - Bobby Mitchell of the Cleveland Browns returns a punt and a kickoff for touchdowns in a 28-14 victory over the Philadelphia Eagles.
1968 - Houston scores 49 points in the fourth quarter to complete the rout an injury-riddled, flu-stricken Tulsa, 100-6.
1975 - Minnesota's Fran Tarkenton becomes the all-time completions leader in the NFL. Tarkenton completes his 2,840th pass in the Vikings' 28-13 win over the San Diego Chargers.
1984 - Doug Flutie passes for 472 yards and leads Boston College to a 47-45 upset victory over Miami with a last second touchdown throw to Gerard Phelan.
1988 - Wayne Gretzky scores his 600th NHL goal.
1991 - Tony Sands smashes NCAA records with 396 yards and 58 carries and scores four touchdowns as Kansas trounces Missouri 53-29. Sands broke the NCAA one-game rushing record of 386 yards set this season by Marshall Faulk of San Diego State.
1991 - Desmond Howard returns a punt against rival No. 18 Ohio State for a touchdown, celebrating with his "Heisman Pose" en route to No. 3 Michigan's biggest win over the Buckeyes in almost 50 years. The Wolverines win 31-3.
1991 - Evander Holyfield comes back from a third-round knockdown to batter and bloody Bert Cooper before stopping him in the seventh round of a IBF and WBA heavyweight title fight.
1996 - Iowa State's Troy Davis becomes the first Division I-A player to rush for 2,000 yards in consecutive seasons, gaining 225 yards in a 35-20 loss to Kansas State. Davis, who had 2,010 yards in 1995, finishes with 2,185 yards.
2001 - Middleweight boxer James Butler punches his opponent Richard Grant long after the final bell at Madison Square Garden in New York. Grant, winner of a 10-round decision, is dropped by Butler who connects with a short hook with gloves off. Butler, facing second-degree assault charges, is suspended indefinitely by the New York State Athletic Commission.
2002 - Penn State's Larry Johnson becomes the ninth running back in NCAA Division I-A history to run for 2,000 yards in a season when he gained 279 yards and scored four TDs in a 61-7 win against Michigan State.
2007 - In a rare instance of double triple-doubles, Baron Davis and the Golden State Warriors get the better of Caron Butler and the Washington Wizards. Davis finishes with 33 points, 15 assists and 11 rebounds and Golden State beat Washington 123-115. Butler ends with 26 points, 11 rebounds and 10 assists.
2012 - The San Diego Sockers set a U.S. professional team sports record with their 41st consecutive victory, 14-4 against the Toros de Mexico in the Professional Arena Soccer League. The Sockers had been tied with the Sioux Falls Storm of United Indoor Football, who set the old record of 40 from 2005-08.
2014 - New Zealand teenager Lydia Ko ends a big year on the LPGA Tour with the largest payoff in women's golf. Ko wins the $1 million bonus from the "Race to CME Globe" even before she begins a three-way playoff in the CME Group Tour Championship. The 17-year-old adds $500,000 when she defeats Carlota Ciganda of Spain on the fourth extra hole at Tiburon Golf Club.
2016 - Kevin Love scores 40 points, including an NBA-record 34 in the first quarter, LeBron James records his 44th career triple-double, and the Cleveland Cavaliers beat the Portland Trail Blazers 137-125.
2018 - Phil Mickelson needs 22 holes to beat Tiger Woods in their head-to-head golf matchup. Mickelson wins the $9 million purse and a championship belt crafted with 18-karat gold and two karats worth of diamonds. The four extra holes force the match to finish under the lights at Shadow Creek Golf Course in North Las Vegas. B/R Live, the sports streaming platform for Turner Sports, makes the match available for free to anyone after technical difficulties prevent those who paid $19.99 to see the live stream.
_____
"
Article Copyright © 2023 The Associated Press, All Rights Reserved.