Upbeat Bill Belichick hopes trip to Frankfurt can spur Patriots to improve against Colts
Fri, Nov 10, 2023
NFL News (AP)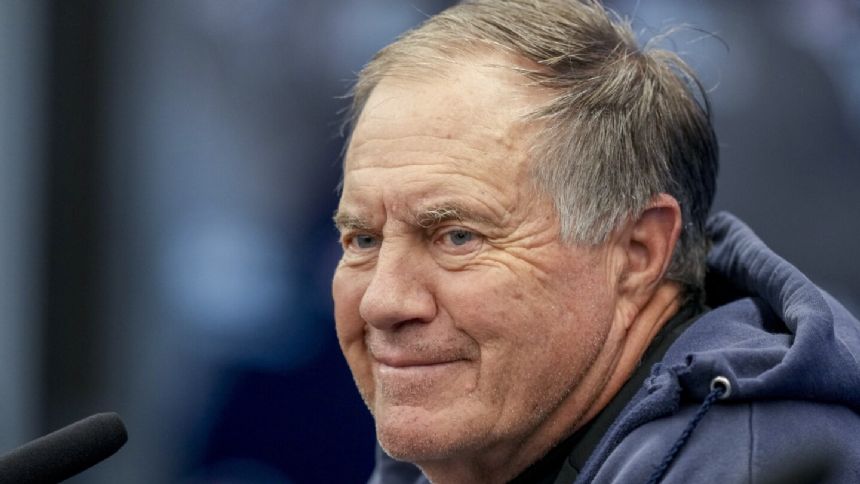 FRANKFURT, Germany (AP) - Despite the Patriots' 2-7 slump, coach Bill Belichick was in an unusually upbeat mood Friday as he hoped his New England team could enjoy the experience of playing against the Indianapolis Colts in Germany.
Belichick and the Patriots have a 3-0 all-time record in regular-season international games - the last in 2017 - but haven't played in Germany. The team is coming off a 20-17 loss to the Washington Commanders last week.
"We play a lot of NFL games and this is one that will be a little bit different, just like Mexico City and London were," Belichick said. "It's a good opportunity for our team. We'll just make the most of it and enjoy it, obviously focus on playing well, regaining our focus and preparation here, the next couple of days. Go out there and hopefully play our best game of the year on Sunday. That's our goal."
The Patriots are looking for the first win outside their division this season as they play the 4-5 Colts. New England's dismal start this year is the franchise's worst since Belichick's first season with the team in 2000.
Other news
Receiver CeeDee Lamb goes off for Cowboys after sounding off about getting the ball
Analysis: Bill Belichick should get another opportunity if he wants to keep coaching after Patriots
Bryce Young takes blame as Carolina's offense sputters again in 16-13 loss to Chicago
Belichick said he's loved visiting Germany before, though he questioned the catering choice for media at practice - "pretzels for lunch?" - and predicted the tight travel schedule after arriving Friday morning meant he wouldn't see much of Frankfurt.
"We'll see how it goes. I'm kind of running on fumes here," he said.
Belichick confirmed offensive tackle Trent Brown had not made the trip to Germany with the team. Asked if it was related to personal reasons or his ankle injury - both mentioned in Thursday's injury report - Belichick said "both."
Cornerback J.C. Jackson, who was traded from the Los Angeles Chargers last month, also didn't travel with the team. Belichick indicated he expected Jackson would be available following the trip to Germany. Jackson was listed Thursday as not practicing for personal reasons. The Patriots have a bye week before playing the New York Giants on Nov. 26.
___
AP NFL: https://apnews.com/hub/NFL
"
Article Copyright © 2023 The Associated Press, All Rights Reserved.