Wednesday's Transactions
Wed, Nov 8, 2023
Soccer News (AP)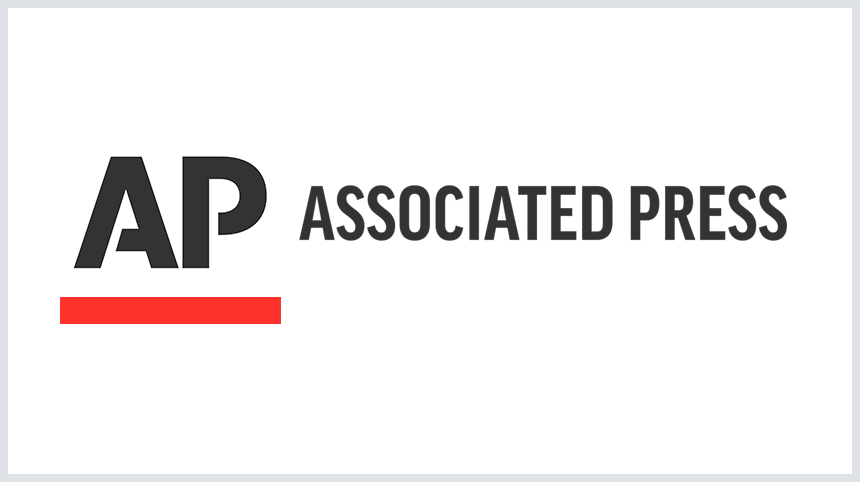 BASEBALL
Major League Baseball
American League
LOS ANGELES ANGELS - Named Ron Washington manager.
Other news
Real Madrid goalkeeper Kepa misses Champions League game after injury in warmups
Vikings designate Jefferson for return from IR with star WR's absence at 4 games
Bears facing win-win scenario: Beat Carolina and boost odds at No. 1 overall draft pick
National League
PHILADELPHIA PHILLIES - Promoted Brian Barber to assistant general manager, amateur scout and Preston Mattingly to assistant general manager, player development, Derrich Chung to director of international scouting, Edwin Soto to assistant director of player development, Connor Bethbeze to assistant director, amateur scouting and Sal Agostinelli to senior advisor, international scouting.
FOOTBALL
National Football League
ARIZONA CARDINALS - Designated RB James Conner to return from injured reserve to practice. Signed WR Andre Baccellia, OL Austen Pleasant and CB Quavian White to the practice squad.
CAROLINA PANTHERS - Released OT David Sharpe.
CHICAGO BEARS - Waived DBs Duron Harmon and Greg Stroman Jr.
CINCINNATI BENGALS - Designated WR Charlie Jones to return from injured reserve to practice.
HOUSTON TEXANS - Designated CB Derek Stingley Jr. and OT Charlie Heck to return from injured reserve to practice. Signed LB Cory Littleton from the New Orleans practice squad.
LOS ANGELES RAMS - Signed QB Carson Wentz.
MINNESOTA VIKINGS - Placed RB Cam Akers on injured reserve. Released DL Sheldon Day from the practice squad. Signed QB Tanner Morgan to the practice squad. Designated WR Justin Jefferson to return from injured reserve to practice.
NEW YORK GIANTS - Promoted QB Matt Barkley from the practice squad to the active roster. Placed QB Daniel Jones on injured reserve. Signed QB Jacob Eason and RB Bill Hassan Hall to the practice squad. Designated LB Azeez Ojulari to return from injured reserve to practice.
PHILADELPHIA EAGLES - Placed LB Nakobe Dean on injured reserve.
SEATTLE SEAHAWKS - Designated WR Dareke Young to return from injured reserve to practice.
TAMPA BAY BUCCANEERS - Placed OT Silas Dzansi on the practice squad injured reserve. Signed CB Don Gardner to the practice squad.
HOCKEY
National Hockey League
ARIZONA COYOTES - Recalled D Michael Kesselring from Tucson (AHL). Assigned LW Zach Sanford to Tucson.
BOSTON BRUINS - Recalled Ds Mason Lohrei and Parker Wotherspoon and D Oskar Steen from Providence (AHL).
CALGARY FLAMES - Loaned LW Dryden Hunt to Calgary (AHL).
COLORADO AVALANCHE - Returned F Ondrej Pavel to Colorado (AHL).
OTTAWA SENATORS - Reassigned G Kevin Mandolese from Belleville (AHL) to Allen (ECHL).
SAN JOSE SHARKS - Acquired D Calen Addison from Minnesota in exchange for LW Adam Raska and a 2026 fifth-round draft pick. Recalled LW Oskar Lindblom.
TAMPA BAY LIGHTNING - Recalled F Waltteri Merela from Syracuse (AHL). Acquired a 2025 seventh-round draft pick from Minnesota in exchange for D Zach Bogosian.
WASHINGTON CAPITALS - Recalled C Michael Sgarbossa from Hershey (AHL).
WINNIPEG JETS - Reassigned C Dominic Toninato to Manitoba (AHL).
Minor League Hockey
American Hockey League
BELLEVILLE SENATORS - Signed LW Matthew Boucher to a professional try-out contract (PTO).
UTICA COMETS - Recalled D Filip Engaras and F Erik Middendorf from Adirondack (ECHL).
SOCCER
U.S. Soccer
U.S. SOCCER - Named Chelle Adams chief financial officer, Abe Geiger chief product officer and Shari Summers chief soccer growth officer.
Major League Soccer
MINNESOTA UNITED FC - Named Khaled El-Ahmad sporting director and chief soccer officer.
NEW YORK CITY FC - Announced F Gabriel Segal returned from loan from Hapoel Tel Aviv FC (Israeli Premier League side).
SPORTING KC - Announced D Logan Ndenbe will miss the remainder of the 2023 season due to an injury.
"
Article Copyright © 2023 The Associated Press, All Rights Reserved.