Can The Dallas Mavericks Build on Last Season's Success?
Thu, Oct 27, 2022
by CapperTek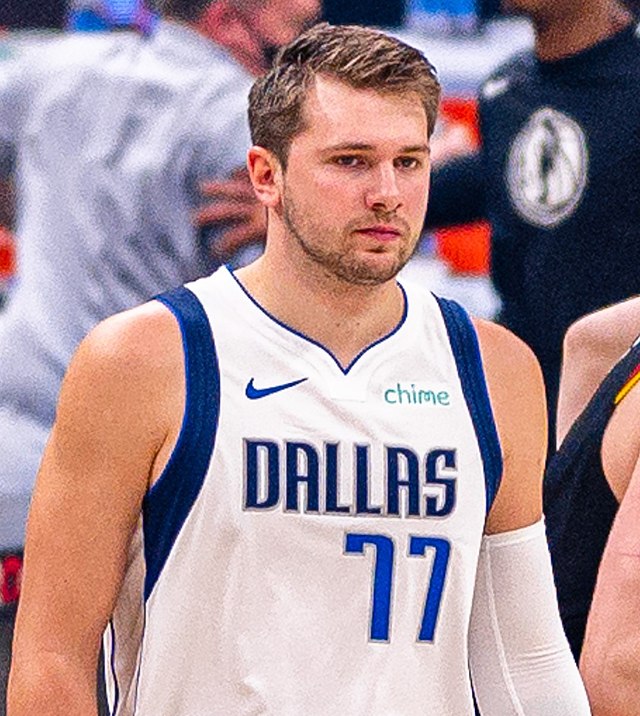 It seemed like it was going to happen at some point, NBA fans just didn't know when. Special talent rises to the top eventually, and many times, it happens earlier than it's supposed to. Even if the players around that phenom are not the most accomplished, their level of play will be lifted by a budding superstar's ability.
That's exactly what took place last season for the Dallas Mavericks. Generational talent Luka Doncic continued his ascent to solidify himself as one of the league's most impactful players. Thanks to the guard's stellar play, and some key contributions from role players, the Mavericks went on an unexpected run to the Western Conference Finals.
The question is, was Dallas' success last year the result of a few fortunate breaks? Or are they legitimately in the hunt to make the NBA Finals? As the NBA season gets underway, you can place wagers on which teams have the best chance of winning the title here: https://www.bovada.lv/sports/basketball/nba.
We'll examine a few narratives that will define their upcoming season.
Doncic On the Big Stage
While there have been many young players who have come into the NBA and had an impact, few have stared at the level of competition without blinking like Doncic has. This is due to the exposure he had playing in Europe against grown men while he was just a teenager. Doncic not only ran up and down the court with seasoned professional players overseas; he dominated them just like he is now in the NBA.
There are many aspects of Doncic's game that are remarkable to behold. The ballhandling ability he has at his size and getting to the rim without elite athleticism are just two of the traits that make him special. However, what sets him apart from most NBA players is the unwavering confidence he displays on the biggest stage.
We saw a preview of Doncic's fearlessness during Dallas' bubble playoff series with the Los Angeles Clippers a couple years ago. The Slovenian drained a deep step-back jumper in Game 4 to tie the series at two games apiece against a team that was supposed to be much better than them.
Last year, we saw Doncic's confidence come through for the Mavericks again during Game 7 of their series with the Phoenix Suns. With a dazzling array of shots, he stunned the Suns and their crowd on the road from the opening tip, and Phoenix was never able to recover.
Knowing that they are never out of a game thanks to Doncic's clutch performances is a huge boost for the Mavericks.
Replacing Jalen Brunson
Doncic's contributions last season cannot be understated, but there were still four other players on the court with him. One of those key players last year was Jalen Brunson, who shined during the Mavericks playoff run. Although Dallas wanted to retain him, the New York Knicks aggressively pursued him in free agency, and the Mavericks were left to fill a keyhole in their rotation.
Luckily for Dallas, they should be able to try out a few different players that can fill in. The front office traded for Spencer Dinwiddie last February, who also played well during the playoffs last year. He brings a different style of play to the table than Brunson, but Dinwiddie's ability to get hot from downtown gives the Mavericks some much needed scoring ability.
Head coach Jason Kidd will also look to Tim Hardaway Jr., Frank Ntilikina and Josh Green to solidify his guard rotation. All three players bring different skills to the table. Hardaway has been known as a player who can score in bunches, Ntilikina is valued for his defensive ability, and Green is a young player who has continued to improve.
How Does Christian Wood Fit In?
Dallas made a noteworthy trade at the end of June to acquire Christian Wood from the Houston Rockets. They didn't give up very many players who played meaningful playoff minutes for them, so the addition of the talented big man was viewed as a legitimate upgrade.
Wood's perception throughout his career has changed dramatically over the years. At first, his well-rounded ability to score and protect the rim were underrated, as he made a name for himself with the Detroit Pistons. He was then rewarded with a handsome contract by the Houston Rockets and posted career high numbers in the 2020-2021 campaign.
However, because he hasn't really contributed to a winning team, coupled with his elevated price tag, Wood is now viewed in some circles as overrated. He'll have a great opportunity to prove that he can be an integral part of a team looking to play deep into the spring.
Coach Kidd has stated that he wants to use Wood in a sixth man role off the bench at first.