Changing Nature of Online Gambling
Sun, Nov 15, 2020
by CapperTek
Whether you enjoy playing slots in casinos or want to immerse yourself in the thrill of sports betting, the online gambling industry has you covered. Having undergone significant changes over the last few years, casinos and sports betting sites have streamlined their process, making it more straightforward for enthusiastic players to earn money without having to go anywhere.
However, as is with any business, the online gambling industry continues to upgrade itself, particularly in the domain of technology, using it to create a seamless playing experience for their customers. Studying and understanding this changing nature of gambling is particularly crucial if you want to stay ahead and maximize your profits.
Integration of Preferences
For a long time, online casinos and betting sites walked a different route, catering to their individual customers. However, the biggest change to come about in the gambling industry recently is the amalgamation of both these entertaining forms. Nowadays, you can place wagers on a Premier League match and play poker or blackjack on the same website. The possibility of not having to open new accounts and switch between portals has made it easier for players to earn from different gambling options, therefore, expanding their money-making opportunities.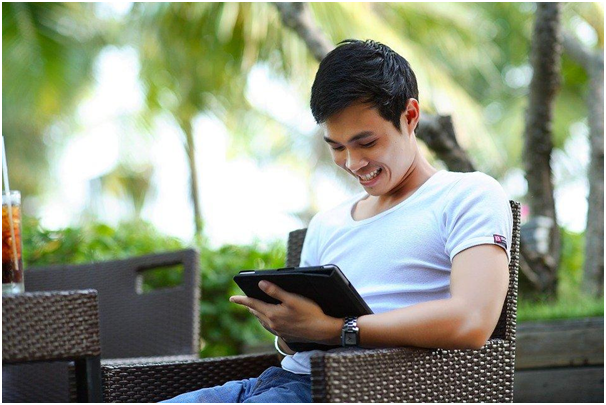 Sports Go Virtual
Living in an unpredictable world that thankfully remains virtually connected, online gambling sites have been working continuously to provide patrons with new and unique gaming methods. Digital gambling has come a long way, from the use of VR to IR and now in a more simplistic form of virtual games. These are computer-generated sports games organized by casinos and bookmakers held at specific times. People can then make bets, as they would for any live game, and earn profits depending on the game's outcome. Virtual games are another fantastic example of the merger between casinos and sports betting.
The New Players
With the growing popularity of the online gambling industry, several new websites are popping up on the internet every other day. While you must conduct due diligence before joining any gambling site, it is pertinent that you don't disregard the ones that are not with the UK license at the moment. These websites are very much legal, having obtained their licensing from overseas gaming authorities such as the one in Malta. Moreover, they end up offering a much better selection of games and bonuses. With the chance of secure, anonymous play and excellent customer service, these new players are now leading the way in online gambling.
Mobile Gaming
We live in a fast-moving world, where taking out time for our passions can be challenging. Add to that is the necessity to make money from all of our endeavours continuously. Thus, it has become essential that whatever we do is both financially and mentally crucial to us. With online gambling having gone mobile, it is now possible to enjoy slots, roulette, and other casino games from your home, while on the way to work, or even from overseas. Moreover, in the world of sports betting, thanks to mobile tech, you can now bet on ongoing games, picking up odds at the last minute, increasing your winning chances exponentially.