Early Look at the SEC East & Florida Gators Football in 2021
Mon, Jan 4, 2021
by CapperTek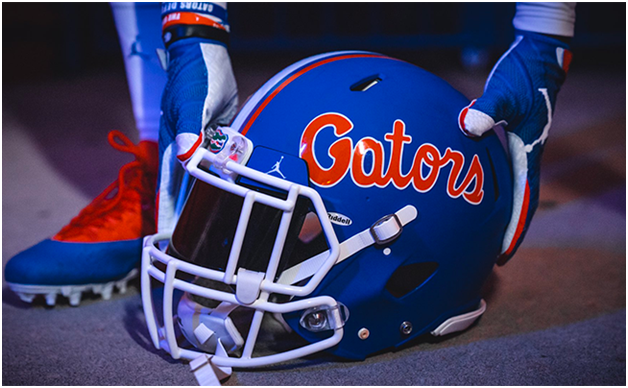 After playing a tough season, going 11-1, the gators dropped three straight games and ended up disappointing in the Cotton Bowl Classic.
Before their final regular-season game against LSU, the Florida Gators had only lost one game. That was to the No. 5 Texas A&M Aggies. That game was a war right down to the very end, with the Texas A&M Aggies squeaking by with a three-point victory.
Against LSU, the Gators also lost by just three. The 34-37 loss came despite Kyle Trask's bombardment of 474 yards through the air. He put up two TDs, but also two INTs, which could have been the determining factor. Still, the Florida Gators finished 1st in SEC EAST.
The Gators played great football against the Alabama Crimson Tide in the SEC Championship Game. It was a legitimate quarterback duel, with Mac Jones of Alabama throwing for 418 yards and 5 TDs and Kyle Trask dropping 408 on the tough Bama defense, along with 3 TDs. As you're aware, Alabama walked away with the win, 46-52.
But what surprising about the end of Florida's season was their performance in the Cotton Bowl Classic against the No. 6 Oklahoma Sooners.
The Oklahoma defense held Kyle Trask to just 158 passing yards. How does Florida, who was +1200 on the NCAAF futures odds boards at top sportsbooks, go from 474 passing yards against the Georgia Bulldogs, 433 against the Tennessee Volunteers, 474 against the LSU Tigers, and 408 against Alabama, but just 158 against the Oklahoma Sooners? You can say all you want about the Sooners showing up to play, but let's be honest, they have the No. 79 pass defense in the NCAA. So, it was the Gators that didn't show up to play.
So, what about next year?
NFL Draft for Trask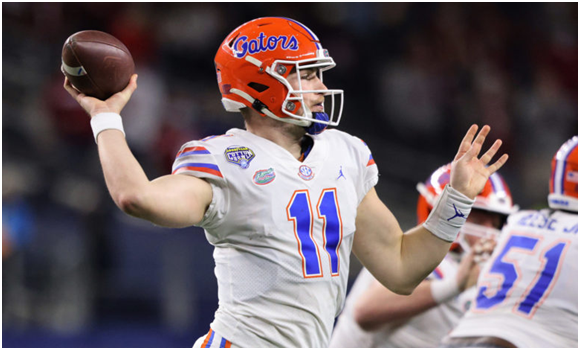 Kyle Trask had a record-setting season, and he recently made the statement that he will be entering the NFL draft this offseason. It makes sense, you should go while the field is saturated and your stock is sky-high.
So, who will play?
Jalen Kitna just signed with the Gators and will be a part of the team in 2021. He's a pro-style QB out of Texas rounding out the 2021 recruiting class along with ample defensive help, which includes 5-Star corner, Jason marshall.
The Gators picked up Carlos Del-Rio Wilson as well, a 4-Star recruit out of Georgia. So, the QB roster will be Emory Jones, Anthony Richardson, Carlos Del-Rio Wilson, and Jalen Kitna. It's likely that there will be a battle between Jones and Richardson for that starting spot, but I have a feeling the Junior will snag the position.
The Gators will be better on defense in 2021 than they were in 2020. A lot of guys will be sans experience, but there is a ton of raw talent coming in. My one worry is the big play potential on offense. Kyle Trask is the best QB the Gators have had since Tim Tebow … and although Emory Jones has a lot of potential, he hasn't been able to put it all together yet. I believe the Gators will have to learn to rely on their defense in 2021 and not expect 400-plus passing yards per game to get them by their SEC counterparts. The Gators should still be good enough to make another run at the SEC EAST. But they are not likely to average 40-plus points per game like they did in 2020.
One bonus is the season starts with two tuneup games. The Gators open with Florida Atlantic University and then the University of South Florida. So, whoever is under center will get two full games of experience before his christening as a starter in the SEC.
Although he's just a 3-Star recruit and may not be ready in 2021, we can't overlook Jalen Kitna. His father was a seasoned NFL pro QB, so he has the lineage and a life-time of home coaching from a former pro. He could jump past the rest of the pack in 2022 and perhaps give Florida another Trask-level talent in 2023 or 2024.