Geopolitics of Broadcasting: Understanding the Limitations of ESPN3 Availability Across Borders
Fri, Oct 27, 2023
by CapperTek
Sports fans in the US can now enjoy ESPN3 without cable TV by using popular streaming services. However, this does not mean that anyone can log in and enjoy the ESPN3 live stream freely. Even in the USA, the channel is not available in all regions, especially since there will be many problems for those located outside of it. Let's not scare you once again, because watching ESPN3 online is possible for everyone, but an additional tool is needed.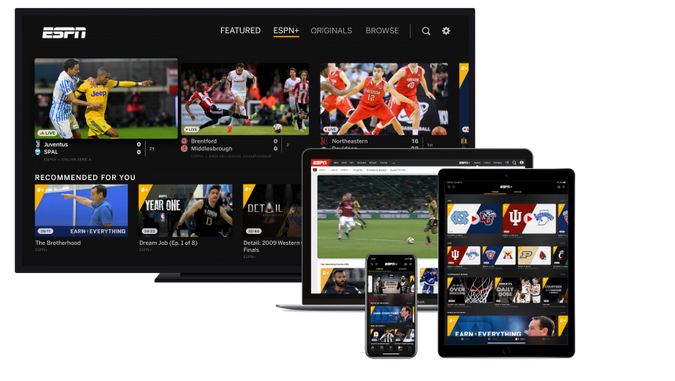 ESPN3 limitations
Let's start by examining the potential challenges one may encounter when trying to stream ESPN3. The main obstacle here is geoblocking, a technique employed by online services to restrict access to region-specific content. Here's how it functions.
When you want to watch a basketball game being broadcast on ESPN3, the platform first identifies your IP address, which is a unique set of characters that identifies your device connected to the network. Utilizing this information, it determines your location. If you happen to be in an area where the rights to broadcast a particular game are held by another service provider, such as a local or national channel, you'll receive an error message instead. Moreover, it's also possible that the service is blocked by the Wi-Fi administrator at your school or office.
Additionally, the availability of ESPN3 depends on the specific live TV or on-demand streaming platform you use, as they may not all include this channel.
What is the role of a VPN?
ESPN3 and other streaming services rely on your IP address to determine your location. To access ESPN3 through your cable provider or a third-party service, you'll need a US IP address.
A VPN allows you to enjoy your favorite ESPN3 leagues and matches. It reroutes your traffic through a secure server tunnel, encrypting your data. When connected, the server assigns a different IP address, making it appear as if you are in the United States, even if you're vacationing elsewhere! Our strong encryption also safeguards your privacy, preventing network administrators from snooping on your activities. So whether you're at school, work, or using a hotel Wi-Fi that blocks ESPN3, you can continue spectating. Catch all the NFL playoffs, watch every NBA game, or follow the Premier League with a VPN.
Using a VPN to change your IP address is completely legal, but please remember that unblocking content outside its licensed region can violate copyright laws. We strongly advise against breaking any laws or licensing agreements, with or without a VPN.
How to watch ESPN3?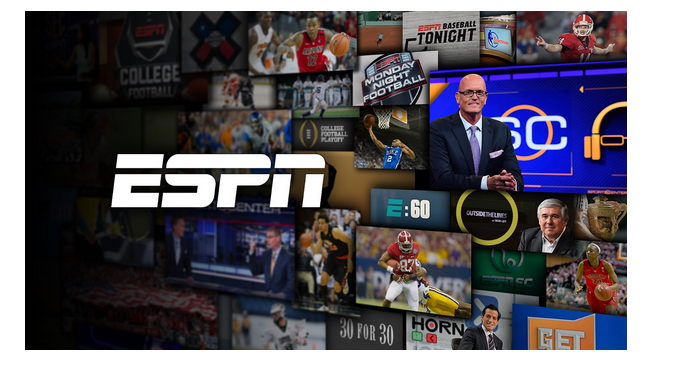 Based on the factors mentioned, our recommendation is to use a VPN for securely accessing ESPN3 while traveling. Is it rational to figure out how to watch ESPN3 via VPN? At least this is the only chance for people outside the US to watch this channel.
Choose the VPN that best suits your needs.

Download and install the VPN app on your device.

Log into your VPN account through the app.

Find and connect to the most suitable server location in the US.

Turn on your VPN.

Log in to your streaming platform of choice, whether it's YouTube TV, Hulu, Fubo, or any other platform.

Search for ESPN3.

You're all set! Enjoy streaming your favorite sports events freely and securely.
What streaming services is ESPN3 available on?
To access ESPN3 in the US, you can subscribe to one of these streaming services:
YouTube TV: With the monthly package of $72.99, you get 60 channels, including ESPN3. You can enjoy three simultaneous streams and save ESPN3 content to Unlimited Cloud DVR. YouTube TV offers a free trial period of 60 days.

Hulu + Live TV: For $69.99 per month, Hulu + Live TV provides access to 70 channels, including ESPN3. You can record games using Unlimited Cloud DVR and stream simultaneously on two devices. The ad-free Hulu + Live TV plan offers a 30-day free trial.

Sling TV: In its Orange package costing $40/month, Sling includes ESPN3 along with 30 other channels. The service offers a 30-hour Cloud DVR (or 200 hours with a $5 add-on) but lacks simultaneous streaming options. Sling's basic Orange plan offers a 14-day free trial.

DIRECTV STREAM: The Entertainment package of DIRECTV STREAM contains ESPN3 among its 65 channels. You can record content with Unlimited Cloud DVR and use it on up to 20 devices simultaneously. The service offers a 5-day free trial period. What channel is ESPN3 on DirecTV? Number 206.
Final Words
Can you watch ESPN3? If so, you're lucky you're in an area where you can watch ESPN3. Everyone else must either accept or learn to work around the restrictions. The choice is yours, but you can watch ESPN3 if you use a VPN. Detailed instructions and all the necessary information can be found above.