How do you gamble in sports in Iowa?
Mon, Jan 23, 2023
by CapperTek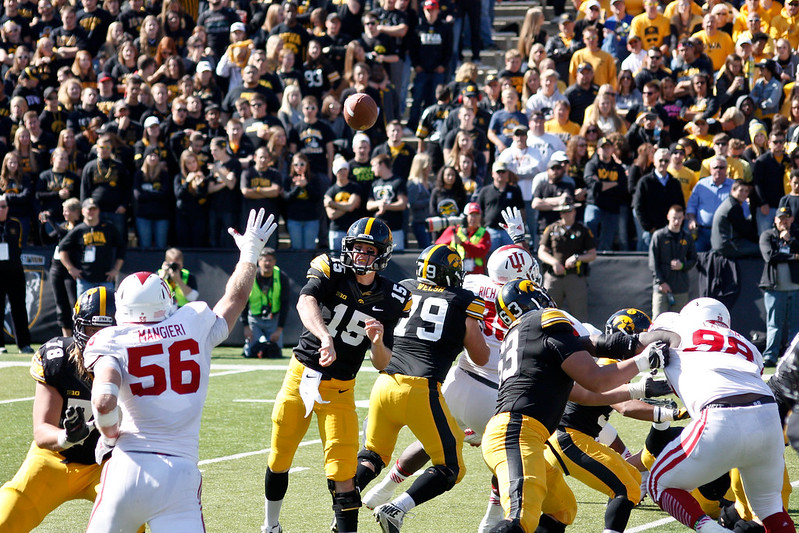 In Iowa, betting has grown immensely popular. And there's a valid explanation. Since the state's legislature legalized sports betting in 2019, including mobile betting, it has been totally legal in Iowa.
Due to this, all of the top sportsbooks in the US market have come to Iowa to take advantage of legal sports betting.
According to this guide on ClutchBet.com, when more bookmakers enter the market, the amount of money bet on sports in Iowa will increase each month.
The state now accepts legal sports betting and has started wagering on a variety of collegiate and professional sporting events. It used to be necessary for Iowa bettors to register for mobile sports betting at a physical casino sportsbook, but now everything can be done online.
Iowa sports betting
Despite their love of sports, Iowans don't have access to many professional teams. Fortunately, Iowans have a strong affinity for their college sports teams. For those who are interested in making a sports wager, Iowa has a wide variety of sportsbooks available.
The Senate and House have passed a bill to legalize sports betting within the state of Iowa since April 2019. Retail and online sports betting were legalized in Iowa in August 2019 after being signed by Governor Kim Reynolds a month earlier.
By the end of that summer, other websites started taking bets. Gambling in both professional and collegiate sports is legal according to state law. It is acceptable to bet on intrastate college games, but player prop bets are not allowed.
All Iowa citizens and visitors are allowed to legally wager on sports in the state, regardless of how close they are to a retail sportsbook.
Where to start
There are retail sportsbooks at the majority of the state's 19 casinos, and players can use more than 15 mobile betting apps. The Iowa Betting Site has a list of the top licensed sportsbooks in the state of Iowa.
Starting today, anyone who is 21 years of age or older can start betting at Iowa's online sportsbooks from any location inside the state's boundaries.
Other than sports betting, there are legal internet gambling options available in Iowa. But keep in mind that online betting on horse races and daily fantasy sports is under state regulation.
On the other hand, it is legal to gamble on mobile and the internet. There is a choice for remote registration (although in-person registration was required until January 1st, 2021).
Additionally, it is permissible to wager on sports at the professional and collegiate levels. Player prop bets and live betting on Iowa college games, however, are not.
How to register for a betting site
Now that online account creation is allowed in Iowa, it's simple to register a sports betting account and place valid bets.
In order to open an account, you must first choose a sportsbook that is authorized to operate in Iowa. Because almost every sportsbook offers deposit bonuses and welcome bonuses like free bets, do your research to choose the best one for you. A good fit also considers the types of bets you enjoy placing. If you're a passionate UFC fan, make sure to sign up with a sportsbook that offers a wide range of UFC and MMA events.
Create an account on the bookmaker's website or mobile sportsbook app after selecting one.
Next, just input the required information, which includes your name, address, phone number, and email address. They could also need a section of your social security number to confirm your identity and age.
You are ready to make your first deposit once you have an account. Most sportsbooks in Iowa accept cash payments in person, payments made with credit and debit cards, payments made with online wallets like PayPal, ACH bank transfers, payments made with prepaid gaming cards, and payments made with PayPal.
You'll be prepared to take your first step once you've completed these instructions. However, bear in mind that you must bet from within Iowa if you use an Iowa sportsbook. However, you do not need to reside in Iowa.