How Does Online Sports Betting in the US Differ from the Rest of the World?
Thu, Mar 18, 2021
by CapperTek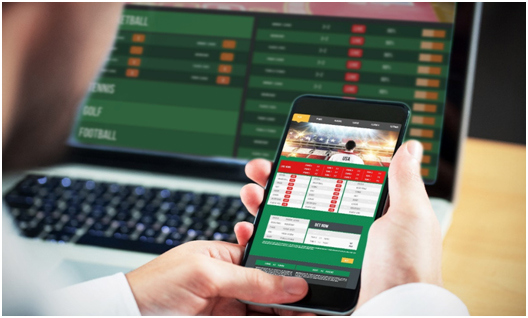 The legalization of sports betting in the United States has seen the market's growth over the years. However, the legalization has not come to fruition without shedding proverbial sweat, tears, and blood.
Bookmakers in the U.S have been battling lawsuits in courts day in day out due to the stringent industry regulations. Murphy Vs. NCAA is one of the most recent cases where pro sports leagues were engaged in a legal battle with New Jersey.
Major Sports Leagues in the U.S are showing Interest in online sports betting.
We have seen the MLB and the NBA trying to shield themselves from being caught flat-footed, having some skin in the sports betting space. These two major leagues have been making requests for an integrity fee and pushing to become the exclusive source of game data used to grade wagers. They have also made statements about wanting to be allowed some degree of control over types of wagers offered to American online sports bettors.
Most states that have legalized sports betting are finding themselves in conflict with the NBA and the MLB over this matter. The PGA recently jumped right into the fray by officially declaring its intention to join the lobbying efforts.
If these changes go into effects, the USA online sports betting sites listed at betting.us will be expected to pay integrity and data right fees to sports leagues such as the NFL, the NBA, and the MLB.
Overseas Leagues Opinion on the Issue
The English Premier League has joined the conversation to some degree. In an official interview, EPL officials emphasized their support for positions held by the NBA and the MLB regarding data licensing and integrity fees.
However, it is important to note that the EPL operates the club Stoke City owned by Bet365 – an online bookmaker. EPL's affiliation to the online sportsbook serves as a corrupting influence that would poison U.S-based sports betting and leagues.
The English Premier League has been collecting revenue from UK-based bookmakers for data right fees since 1992. This league has also allowed individual clubs to sign sponsorship deals with sportsbooks, with nine of its teams involved in such sponsorships.
While it is notable that no integrity fee is paid to the EPL or other leagues by sports betting companies in the UK, it has not been due to a lack of trying. According to Adrian Ford, Football DataCo GM, there have been many attempts to persuade the UK government to address the matter to no avail.
If such an online sports betting structure were to be successfully implemented in the United States, it would give pro sports leagues a stronger argument in the UK. This would become one of the motivations for public support for policy stateside.
Just Because it Works Elsewhere does not mean it will work in the U.S.
Meanwhile, countries such as New Zealand, Australia, and France, have implemented royalty and integrity fees policies and still enjoy a thriving online sports betting industry. With this model working in other countries, does it mean that states and sportsbooks in the United States can argue that a similar approach should be adopted here?
According to some industry experts, states and bookmakers stand a chance to arguing a case in favor of integrity and royalty fees. The major difference between overseas online betting markets and the U.S market comes down to basic history – how tenured online sports betting is in these countries.
While single-game wagering has been widely legal in these jurisdictions for decades, sports bettors have been accustomed to using sportsbooks in the countries. Unlike in the United States, the problem of having to ween bettors off unregulated bookies and offshore sportsbooks is virtually non-existent in these online betting markets.
If the Professional and Amateur Sports Protection Act (PASPA) were to be fully reviewed, the new online betting sites that would possibly launch in the U.S would have to lure the 12-15 million American bettors wagering illegally every year via offshore bookmakers and local bookies. Provided that this new generation of bookies offers fair odds, it would be easier to eliminate illegal online sports betting in the United States.
High Odds That the Law Will Loosen Up
Leagues in the U.S have shown their willingness to lower their integrity fee from 1% to 0.25%, as evidenced in the recent drafts of online sports betting legislation in New York. This is definitely a step in the right direction. In this New York Bill, leagues are also willing to compromise on official data by stating that they will only require it for specific types of bets.
The Key takeaway is that irrespective of what has worked in other jurisdictions, leagues in the U.S should be cautious of the risks of indirectly putting sportsbooks at a competitive disadvantage. If this approach is taken, there is a possibility that there won't be enough legal wagers to profit from. However, the states stand to benefit from collecting a percentage of the tax revenues they will be entitled to.
The implementation of integrity fees and royalty fees on U.S-based bookmakers will benefit the leagues and states while greatly disadvantaging bookies.
Summary
Betting is one of the main sports activities today. Different countries have varying rules and regulations around gambling. While it could be completely legal to gamble in one state, other states illegalize betting and stick stringent laws to manage or counter its undertaking. Whether online sports betting is illegal or legal, it is often hard to make a ruling because every state has its laws regarding online sports betting.
Most states do not cut a clear distinction between what is legal and what is illegal in sports betting, particularly in online sports betting. One thing is common among most sportsbooks – they are based offshore. The bookmakers must, however, adhere to the rules of the state they operate in. Before registering for an online sports betting site, it is important to check whether it is licensed to operate within your jurisdiction.