PayPerHead Test Drives
Mon, Mar 23, 2020
by CapperTek
Did you know that some of the leading pay-per-head (PPH) services offer free trials? In some cases, you'll be able to test drive the per head service for up to four weeks without having to spend any money.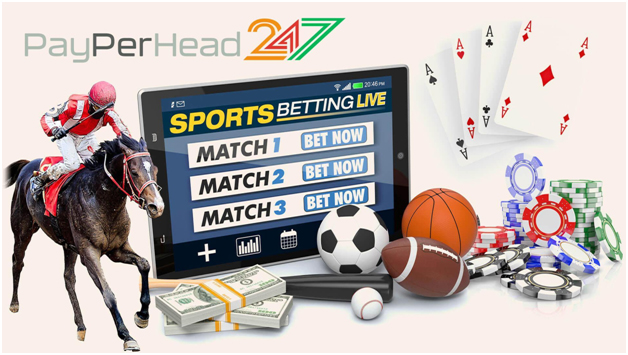 As a new bookie, funds are often tight and that's understandable. Most PPH bookies have a limited bankroll to begin and that's why the top shops offer free trials to help you launch your business.
PPH services want you to succeed because they make money based on active players. You pay a flat rate for every active client, so the more volume you have, the more a PPH service stands to make.
I would be weary of a PPH shop that doesn't offer a free trial. Offering a free trial for a few weeks to bookies is a small investment and it allows bookies to become familiar with the service.
Tips for Test Driving a PPH Service
When you sign-up for a free trial make sure you have at least one active bettor. There's no point in wasting a free trial if you're not even going to have anyone betting on anything.
Here are some tips for what you should be looking for when using a free trial:
● Software/Website UI + UX: Navigate the software and website to make sure there aren't any problems. You want to make sure the user experience is going to keep your clients happy. The website and sportsbook software should also be able to search all open markets.
● Reports: As you have some bettors place bets you'll be able to generate a variety of reports that'll give you a snapshot of how your business is performing and how much you're making.
● Support: Test out the support and make sure the reps are knowledgeable. You're going to be trusting these reps to represent your sportsbook when dealing with your clients.
● Call Center: I recommend joining PayPerHead services with a call center, but I would make sure to test out the quality of the call center by calling in and testing the service.
● Betting Selection: Your clients won't settle for limited betting markets. You need to be able to compete with other offshore bookies and therefore you need a PPH service that offers a big selection of betting markets, including international sports, futures and props.
Take PayPerHead247.com for a test drive here now. PPH247 offers everything you need to operate an offshore sportsbook and they have some of the best service in the industry from my experience.
What I love most about PayPerHead247 is that they're here to support bookies and not just make a quick buck. There are no account minimums, bookies only pay each week for active players and there are no hidden fees. You keep all of the profits after paying a small PPH fee for each player.
When you're a new bookie and on a bootstrap budget, take advantage of PPH free trials. It allows you to ensure the service will meet your needs while also getting to know the provider.