Poker Players Who Are Also Sports Bettors
Sun, Apr 18, 2021
by CapperTek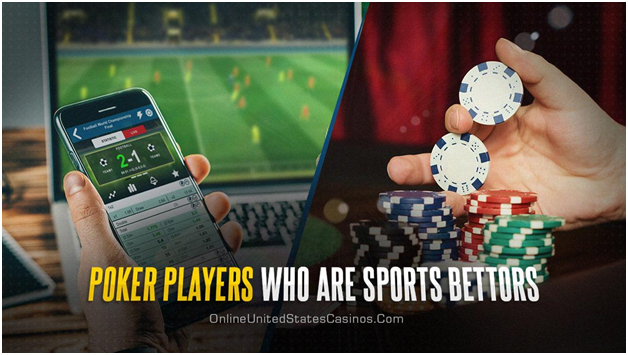 Poker is a game of wits—the fun of the game lies in matching your skills to those of other players and seeing who has the best hand. Over the years, there have been reputable poker enthusiasts who have had a lucky hand in the game and ended up winning big. Some of them also happen to be sports bettors too, who have either landed big wins in sports betting or are renowned punters.
Famous Poker Players Who Crushed Sports Betting
Numerous poker players have made their fair share of big sports bets in public. Here's a list of some of the big names, along with their incredible stories;
Phil Ivey
We'll start with one of the most popular poker enthusiasts, Phil Ivey. While he's made the headlines with his unbeatable gaming skills, people also know him to wager on several big sports games. One of his biggest wins that is all too familiar with every gamer was his Hawks Super Bowl bet in 2015.
Norman Chad
People know Norman Chad as the WSOP voice on ESPN, but he's also an avid card game player. He has won more than $85,000 in various tournaments in his poker-playing career, including one WSOP final table and four WSOP cashes. Chad also loves betting on NFL games and constantly updates his Twitter page with his favorite plays.
Erick Lindgren
During the US's original poker boom, Erick Lindgren won over $10 million playing the game. He also takes this love for betting beyond the poker room with big sports and props wagers. A famous story tells that Lindgren bet on four rounds of golf once and later won a hefty win of around $340,000.
Mike Matusow
Nicknamed 'The Mouth,' Mike is among the wealthiest and most successful poker players in history. He's primarily known for winning four WSOP bracelets and over $671,000 at the World Poker Tour Bellagio Cup. Mike has also made a name for himself in the sports betting world and often ends up placing large sums on NFL wagers.
Phil Hellmuth
There are two kinds of players in the poker world—those who dislike Phil Hellmuth and those who loathe him. But thanks to his 'Poker Brat' reputation, he's managed to make more than $20million as well as collect 15 WSOP bracelets. Apart from professional poker, Phil boasts of winning all his bets on the NFL totals at DraftKings for ten years in a row.
Jonas Gjelstad
For the few who don't know Gjelstad, he's a Norwegian poker player, sports bettor, and most notably, Trademate Sports founder. His sports betting journey started in 2015, where he earned an impressive $58,000 for bets worth $12,800 during his first month. In poker, he's won well over $500,000, including $450,000 from the 2017 Caribbean Poker Party Festival, where he came in 3rd place.
Felix Stephensen
Felix is mainly a Limit Omaha cash game professional, placing wagers of around $25/$50 and up to $400 on rare occasions. He became 2nd in the 2014 WSOP and has earned over $5 million playing online poker under the alias' Fall At Your Feet.' In sports betting, Felix miraculously won $60,000 after placing a tiny $1,000 World Cup parlay stake on the Netherlands facing Australia, with a correct score of 3-2.
Martin Jacobson
Anyone who plays poker knows Martin Jacobson from the 2014 WSOP, where he won $10 million—the fifth largest single poker tournament payout ever recorded in history. Before this event, his most significant earning came from a 6th place finish in 2013, Big One for One Drop High Rollers Tournament, which was $807,000. His website also states that he's a sports betting pro and mainly focuses on martial arts and tennis events.
James Holzhauer
Our list wouldn't be complete without 'Jeopardy' James, who rose to fame after his incredible win in Jeopardy, where he took home nearly $2.5 million. Not only is he a professional sports bettor, but he also plays poker, with some of his most memorable games, including two WSOP events in Rio.
Poker Players Can Also Beat The Bookies
If you've been playing online poker and are looking for a different gambling venture, we hope this article has given you a couple of ideas. You can take your skills in analyzing cards to sports bets, and who knows? Our next article might just feature you.
Author Bio
Hi! I'm Bryan, and I'm a passionate & expert writer with more than five years of experience. I have written about various topics such as product descriptions, travel, cryptocurrencies, and online gaming in my writing journey. The latter is one of my favorites topics, and you can find some of my premium casino content at OUSC.