The NBA Will Salvage the Season Eventually
Tue, Mar 24, 2020
by CapperTek
It might be a long while, but the 2019-20 season will crown a champ at some point. Whether or not there will be fans in attendance after the long hiatus remains to be seen, but the games are expected to go on. This has been a hard time to fans of all sports, especially basketball. Not only was the NBA shut down a few days ago, but March Madness was cancelled a few days later, leaving fans to watch highlights of old games and hope to get some interesting stories out of their favorite players on social media.
Read below to find out about betting favorites and underdogs for when the season does eventually come back. We miss you, NBA.
Lakers Top Favorite
As of the final update about a week ago, the Lakers at (+180) were listed with the best odds to win this year's NBA title. They have LeBron and AD, who are going to be completely rested up and ready to go when the year resumes. James has run the conference gauntlet in eight of the past nine years, and at 35 years of age, he is going to be as fresh as any other player in the league when play resumes. Combining that with the fact that AD has been injury prone and not at 100% means that we may see a different side of the Lakers that we have not yet. They will be ready and raring to go in the tight West.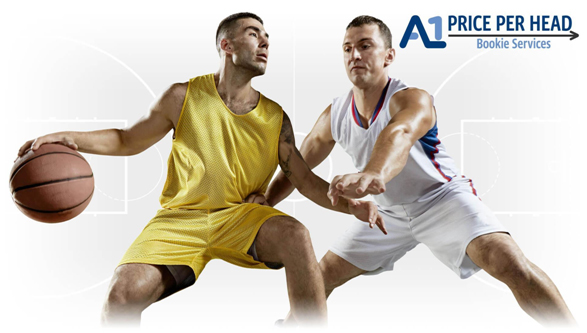 Milwaukee and Clippers Sitting Pretty
Right behind them in the conference and tied with the Bucks for the second-best odds to win it all (-300) are the LA Clippers. They already had star power with PG and Kawhi, added with two star reserves in Lou Williams and Montrezl Harrell. They added a pair of veterans in Marcus Morris and Reggie Jackson before the season shut down, and both guys had started to acclimate themselves well. And mentioning these guys, we don't even mention the improving Ivica Zubac, or Landry Shamet and Pat Beverley.
This is a team filled with talent and a fantastic coach in Doc Rivers. Their biggest hurdle is going to be their coach's voice. If he has it late in games to help execute plays, they'll be fine. Like Tom Thibodeau, he is a yeller, so his voice goes quickly. He'll need to help give the calls to associate HC Ty Lue for late-game situations. But seriously, they can win their first title this year.
The team in the other conference with the best odds is those Milwaukee Bucks. They lost to Kawhi's raptors in the ECF last year, and are now favorites again with Leonard playing in the West. They had started to slip up before the stoppage as they dealt with several injuries. Giannis will now be back when the league resumes, along with all of their other banged up guys. A healthy Bucks team is nearly unbeatable in the East, but not quite perfect. They have an elite coach in Mike Budenholzer and a great supporting cast with Eric Bledsoe, Brook Lopez and Khris Middleton. The expectation will be title or bust, something that hasn't been the case with them in nearly five decades.
Rest of the Best
Toronto, Boston and Houston are listed next with -2000 odds. For the Raptors, the pressure of repeating initially seemed a bit too much given all of the guys they lost and starting lineup changes. But they have braved through the season that has been filled with injuries and remained competitive every night. They have an amazing coach in Nick Nurse and a team full of guys ready to play anywhere from 1-48 minutes every single game. They are ALWAYS ready and Lowry & VanVleet can make the impossible seem possible.
Health was always going to be Boston's biggest question, and now they'll be at full strength whenever the season resumes. They have two All-Stars and multiple other players at that type of level in Hayward and Jaylen Brown. Daniel Theis has been fantastic all year, with Marcus Smart playing literally all five positions. If they can figure things out before the playoffs eventually begin, they will be a tough out for everybody.
 And the last team in the tier is the Houston Rockets, who probably won't win the title this year. If they somehow did, it would be the most shocking one we have ever seen. They don't employ any big men and play super-small ball. Just guards and lengthy forwards who prioritize defense to offensive touches. But with Harden and Westbrook on your team, you are likely doing things no other team has been able to do before. It is very unlikely, but not impossible. If they beat the Lakers in a series though, it would be nuts.
Look for the likes of the Jazz, Mavs or Heat if betting on complete underdogs is your thing. A big way to cash in as they are all -5000 to win it all.
Utah has had their ups and downs, but their big thing right now is making sure Rudy Gobert and Donovan Mitchell testing positive for COVID-19 does not affect their health or basketball ability in the long-term. And once they do (hopefully) recover down the road, they'll have a solid group of hoopers in front of them. Bojan can score all over the place, Mike Conley is finally getting comfortable, and they have solid playmakers at most positions. It helps to have so many distributors.
Dallas is basically a two-man show with different guys serving as the third option each and every game. Luka Doncic and Kristaps Porzingis have both had a few health issues this year, but both have dominated when they have been in. And Seth Curry, Tim Hardaway Jr., Delon Wright and Maxi Kleber have basically taken turns with having big games for them. Dorian Finney-Smith has been lights out on the defensive end for them, making things easier. The ONLY way they can make any kind of playoff run or title chase, would be if KP and Luka both dominated every night.
The Miami Heat are a huge question mark, as they could go to the ECF, or easily lose in the opening round. They have several players who have crushed expectations in Kendrick Nunn, Goran Dragic, Duncan Robinson and Derrick Jones Jr. Jimmy Butler and Bam Adebayo were both All-Stars and are continuing to make things happen for these guys. Jae Crowder and Andre Iguodala were providing great energy off the bench, and the time off should allow Meyers Leonard to be healthy when play resumes. Anything can happen with these guys.
OTHER TEAMS ODDS:
Denver (-2500), Phillya (-4000), Indiana (-10000)
Odds Provide By Payperhead247.com
It will be a great day when the NBA makes its comeback. But until then, we talk about contenders.
More pay per head tips:
2)    Reliability in Our Pay Per Head Services