What Are Offshore Betting Sites and Which Are the Best Ones to Sign-Up With
Mon, May 23, 2022
by CapperTek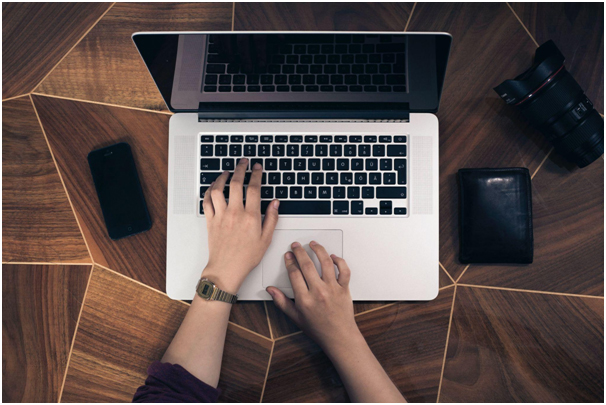 The sports betting industry has undergone heaps of development over the years. It's been a long time since the very first bets were made in Ancient Rome, and there's no denying that bookies have certainly evolved since then. We should most definitely be grateful for this evolution.
There was a time when gambling didn't necessarily come with a guarantee of success. Bettors had a limited pool of choices, with the most prominent option being to visit a local bookmaker in the absence of an internet connection. These were often managed by the mob, making it more difficult to withdraw winnings. Having to go to a local bookmaker was a huge burden for anyone who wanted to wager on sports. Instead of just signing in to assess the odds, gamblers had to go to the sportsbook to see what the odds were which is something we find very hard to imagine thanks to the advantages of digitalization.
Offshore Betting: What is it?
When you place a bet using a betting site that is based in a country outside the one in which you are currently staying it is what offshore betting refers to in a nutshell. Most of the major offshore betting sites are located in European, Latin American, and Asian countries. These sites follow the rules of the country they are based in and they welcome bettors from all over the globe, including US citizens.
It's possible to wager on a broad variety of US and international sports and tournaments with offshore betting sites. You may wager on professional sports teams and players like the NBA Warriors' Stephen Curry, as well as other leagues like NFL, MLB, and NHL as well as collegiate sports like golf and tennis. Besides this you can also bet on less popular sports like mixed martial arts, boxing, and auto racing, to mention just a few. You can also bet on esports and horse racing at several of the finest offshore sportsbooks.
How to Pick the Best Offshore Betting Sites
There are a number of factors to take into account when looking for the best offshore betting sites to sign up. We've orchestrated a little list of some of the most important factors to look out for when choosing which offshore betting site to sign up to.
A Competitive Market
Global sports betting is a competitive arena for offshore bookmakers. Customers will leave an online betting site if it doesn't provide competitive odds. According to the reliable sources we've encountered, the bestsportsbooks for sports leagues in the US usually match the odds of their rivals for major games and aim to give the most advantageous odds possible for everything else, even minor events. These offshore betting sites, by comparison to locally run sportsbooks, have greater motivation to retain a striking market for their consumers who are interested in betting on major sports leagues within the US.
Bonuses on Offer
Offshore betting sites are renowned for their alluring bonuses that keep consumers highly engaged and excited to bet while visiting the website. One of the most interesting incentives which these sites have to offer is the welcome bonus. Each offshore betting site has its own variation of the welcome bonus, so we would say that selecting the best one is quite a subjective process in this regard. We'll also be mentioning some of the other bonuses which you may come across when signing up at some of the best offshore betting sites.
Free Bets
Free bets involve selecting payment and then placing a bet up to a certain limit. The amount you receive if you win a bet is yours to spend as far as this bonus is concerned. However, the good thing about this bonus is that if you lose, the sportsbook will reimburse your stake, allowing you to use the same funds to gamble on a different game in the future.
No Deposit Bonuses
Welcome bonuses that don't need a deposit are the greatest. You don't have to spend your own money in order to acquire a risk-free wager or even money to wager with. To put it another way: You can step off the offshore betting site if you lose a wager or utilize all of your bonus money without having to keep betting. You may, of course, make further deposits at any moment in order to keep betting.
Mobile-Friendly Websites
These days, many of the most reputable offshore betting sites allow you to wager from your smartphone or tablet through mobile applications for iOS and Android. You can now bet on the move with these mobile applications and websites, regardless of where you are on the day of the match. For live betting, mobile sportsbook applications are a godsend since you don't have to be tied to your pc while the game is underway.
Decent Terms and Conditions
The much-avoided terms and conditions are a quintessential aspect one should take into account when filtering through offshore betting sites. The many exciting and alluring bonuses out there are practically meaningless if the terms and conditions attached to them are unreasonable. Firstly, you should establish whether the wagering requirement for these sites is fair and flexible. The best offshore betting sites keep this factor in mind.
A second condition to take into account if you plan on betting is the minimum odds. Make sure you are comfortable with the range provided. And finally, also pay attention to the time cap which is set for the bonuses which you win. If this time cap is not respected, you could potentially lose everything you would have won!