What You Need to Know About NFL Week 4: Falcons vs. Jaguars
Mon, Oct 9, 2023
by CapperTek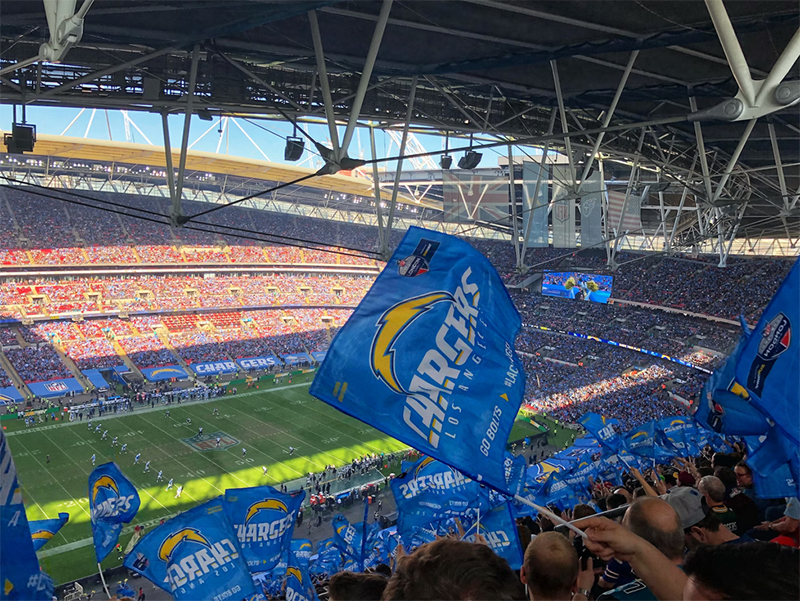 Week 4 of the 2023 NFL season promises a thrilling lineup of matchups, and we've got you covered with all the essential information heading into the weekend. Check out the key highlights for the Atlanta Falcons and Jacksonville Jaguars, along with a bold prediction for the showdown.
And if you want to try betting on your favorite teams, it doesn't get any better than Betway MW, as the platform offers the best odds for all NFL matches.
Epic Battle Between Falcons vs. Jaguars
ESPN football reporter Mike DiRocco admits that both offenses have faced early-season struggles. The Jaguars have managed just two touchdowns in their last eight quarters of play and rank 29th in third-down conversion rate (29.7%).
Meanwhile, the Falcons have only scored two first-half touchdowns in three games and recorded a mere six points last week. A quick trip to the end zone by one of these teams could prove decisive.
Returning to London, where he scored his first career touchdown in 2021 against the Jets, tight end Kyle Pitts will look to shine once again, finding the end zone twice. Jacksonville's defense has conceded two touchdowns to tight ends over the past two weeks, presenting Pitts with an opportunity to score for the first time since October 30, 2022.
Since Week 9 of last season, Jaguars quarterback Trevor Lawrence boasts the league's highest QBR when throwing outside the numbers, with an impressive tally of 15 touchdown passes and just one interception. During this period, Atlanta's defense ranks 26th in opponent QBR outside the numbers and has allowed 11 passing touchdowns without any interceptions.
Keep an eye on Falcons running backs Bijan Robinson and Tyler Allgeier. Despite Robinson's solid performance this year, the Falcons' running game hasn't been remarkably efficient, ranking just 11th in expected points added (EPA) per designed carry (.01). To compensate for the team's passing game challenges, Robinson and Allgeier need to step up.
The Falcons' defense has been generous to tight ends, surrendering the fourth-highest fantasy points to the position this season. This bodes well for the Jaguars' Evan Engram, who leads tight ends in yards after catch (132), ranks second in receptions (18) and is third in receiving yards (173) this season.
What Else to Expect This Week
Another highlight match of this week is the Dolphins vs. Bills. The big question heading into the game is whether the Bills can slow down the Dolphins' offense. While Buffalo's ability to apply pressure and force turnovers will be crucial, their offense playing keep-away would be helpful. Buffalo's offense ranks third in terms of how long they have the ball on average (35 minutes and 45 seconds).
Both teams have had no trouble winning convincingly, with the Dolphins outscoring their opponents by 59 points and the Bills outscoring theirs by 56. However, it's worth noting that all three games between Buffalo and Miami last year were decided by three points or fewer.
Then there is the Broncos vs. Bears match. Just six out of 251 teams have managed to reach the playoffs after starting with a winless 0-3 record. In this game, we've got two of the last four teams without a win facing off.
Both teams had tough losses in Week 3, as well. The Broncos, for instance, allowed Miami to score a whopping 70 points and gain a massive 726 yards. On the other side, the Bears are hoping for a comeback after a huge 31-point defeat on the road against Kansas City. They're also aiming to end the NFL's lengthiest active losing streak, which currently stands at 13 games. It's been almost a year since the Bears last tasted victory.
The Important Questions to Ask
As with any beginning of an NFL Week, there are usually several questions to ask. One of the most central ponderings is the future of Jonathan Taylor. The running back has expressed that he is not willing to play for the Colts, and they are not willing to give him a long-term contract.
There is the possibility of him playing in another uniform in the first game of the season. The team is still undecided. However, the chances of it being the Browns aren't as slim as we might think.
With the Broncos-Bears matchup, there is the burning question of which quarterbacks will be benched this season. Experts still see the potential of Justin Fields, and therefore, it is more likely that Russell Wilson will be benched at some point. Even though Wilson hasn't performed poorly since he is in 13th place in QBR, it doesn't seem like Sean Payton will have the patience.
Another possible option is quarterback Ryan Tannehill, who ranks 32nd in QBR. Tannehill might be traded in the last year of the contract, but up until that time, he looks to be benched.